GET SET FOR SPRING!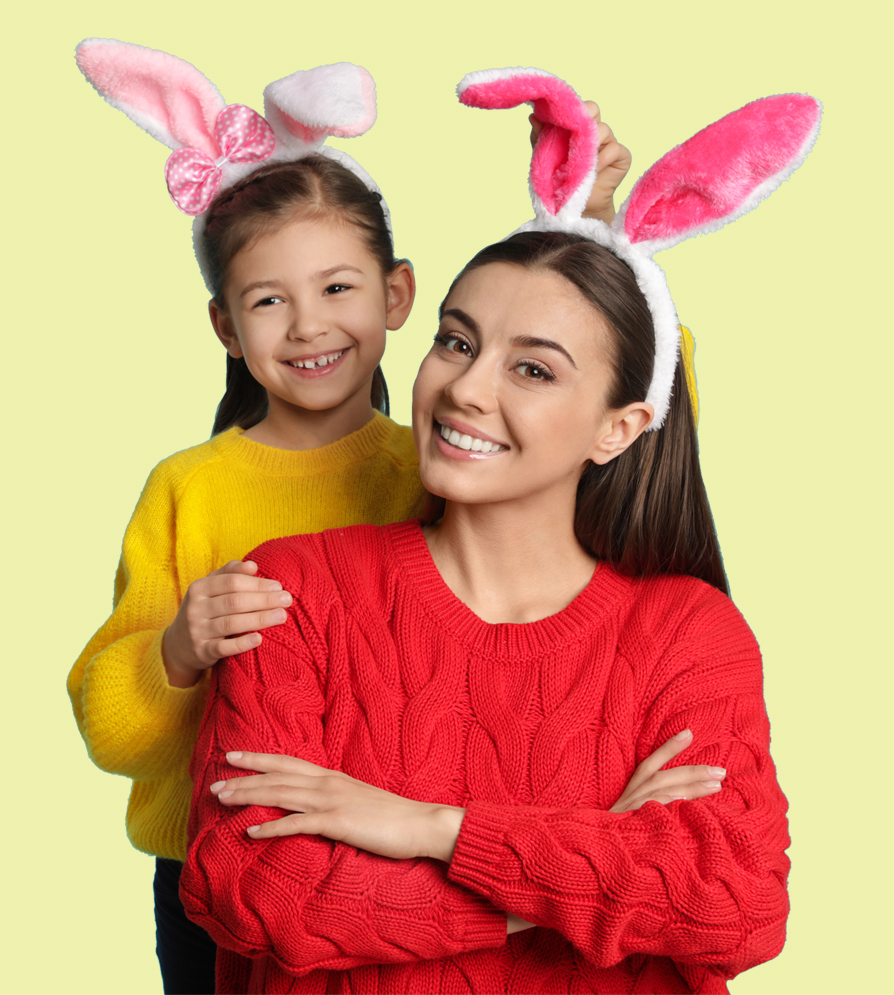 The longer and lighter days are returning, so here is Primary Times' top 10 for a terrific time with the whole family this Easter holidays…
Easter baking
If you find yourself with heaps of Easter chocolate leftover, have a go at trying out some new chocolate-themed recipes. Chocolate flavoured cupcakes or rice crispy cakes topped with melted chocolate are crowd pleasers. Then you can gift them and hand them out to friends and family!
A picnic in the park
Gather your favourite picky snack foods and the best picnic blanket you can find and head to the park with all the family to celebrate spring and the greenery all around. Pork pie, crisps and sausage rolls, anyone?
Decorate your space with flowers
A tidy space for a tidy mind. Once you're finished with a spring clean, arrange some lovely seasonal flowers together for your kitchen table or even have a go at making a DIY pretty Easter wreath. This is a great way for the smell of spring to put you all in a feel-good mood!
Become a hot cross bun connoisseur
Become a hot cross bun expert over the Easter holidays! From plain, extra fruity, chocolate chip, salted caramel and even chilli – taste test a variety together and see which flavour is everybody's favourite.
Family day out at the beach
Blow the cobwebs away and spend the day at the beach soaking in the sunshine and the warmer temperatures! The sun and sea will do the whole family the world of good.
Easter arts and crafts
Who can draw or paint the best picture of the Easter Bunny? Why not try Easter egg and chick origami, or make a rabbit paper chain? Everyone can have a go at getting imaginative and seeing what you can create!
Embrace nature this spring
Make a checklist or journal for a spring walk. Tick each item off as you go. Birds, insects, any blossom, flowers or nests in the trees? Explore the outdoors and be pleasantly surprised by how much you can find!
Plant an Easter patch
The longer days are perfect for having a go at gardening or enjoying an outdoor space. Dedicate the holidays to creating an Easter patch together that'll soon be blooming with colour. Try some daisies or tulips. This is a wonderful way to teach your children about plants and looking after the garden.
Get inspired to learn and grow
As nature comes to life outdoors, feel invigorated by the refresh around you and learn something new! Have a go at mastering something you've always wanted to know how to do and cheer each other on. Examples could include doing a cartwheel, learning to knit, or playing a new game to bond as a family.
A spring bike ride
Take advantage of exploring your local area now it's not so cold outside. Take in that fresh air and enjoy a family bike ride in the sun for a more active afternoon!
Have a spectacular springtime!