Kildare County Council Through its 'Brigid 1500' Programme Announces a Host of Events for 2023 to Celebrate the Life and Legacy of St. Brigid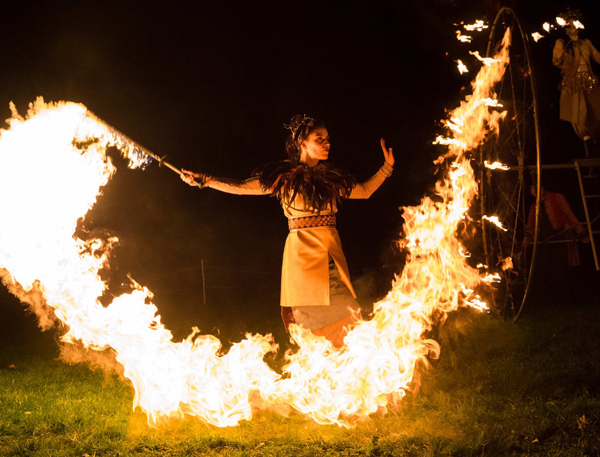 Kildare County Council is delighted to announce through its 'Brigid 1500' programme a full calendar of events and initiatives for 2023, which aim to celebrate and commemorate St. Brigid, the woman, the life and the legacy. Featuring light shows, concerts, literary events, walks and more, the impressive calendar for 2023 has something for all tastes and ages as we approach and celebrate the first official bank holiday weekend dedicated to Ireland's female patron saint this February.

Highlights of the calendar include;
Iconic sites and buildings across Kildare and further afield being lit up and others hosting an array of stunning light illustrations depicting St Brigid and her legacy on the 31st of January and 1st February 2023
Another key event as part of the Brigid 1500 Programme for 2023 is a Fire & Light Walk, which commences from Kildare Town Square at 6pm on Saturday 4th February 2023.
On Sunday, 5th February St Brigid's Cathedral in Kildare Town welcomes the amazing Eimear Quinn to perform a special concert including a rendition of her original song dedicated to St Brigid.
Libraries across the county will also open their doors to a series of events to celebrate St Brigid, including craft workshops, poetry readings and children's storytimes.
In addition, a comprehensive school lesson plan will launch later this month, plus a school tree planting day will take place on 31st January in participating schools.
There is also a special GAA Blitz taking place for sixth class pupils on St Brigid's Day. The full calendar of events is now available at https://brigid1500.ie/Events/.
The 2023 programme will set the scene for 2024, which marks the 1500th anniversary of the death of St. Brigid. The main aim of 'Brigid 1500' is to create a meaningful cultural and societal legacy that appeals to a diverse contemporary audience. 'Brigid 1500' is being delivered by Kildare County Council supported by a Steering Committee of leading experts across the fields of arts and culture, academia, tourism, industry, spirituality and faith, community, education and more.

'Brigid 1500' will engage communities with the story and heritage of St. Brigid, providing a tangible connection with the past, through events and programmes that have an ongoing meaning and relevance. The programme will engage with the values St. Brigid championed including faith and spirituality, biodiversity and sustainability, arts and culture, social justice, peace, hospitality and education.

For full details of Brigid 1500 and the programme of events, please visit https://brigid1500.ie/Events/