This week Festival of Curiosity are celebrating Science Week!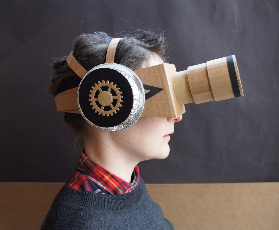 Last chance to book our online workshops for teenagers (ages 13+) Explore and discover upcycling techniques and sustainable materials. Make a DIY fabric Lantern or discover the Art of Weaving Workshop inspired by the seashore, or invent the future at the Drone Academy 101.
On Thursday at 7.30pm, we'll be having a big discussion on The Future of Food as we hear insights from the food producers that are choosing to make food differently, and how they want to shape a more positive future – not just for our taste buds but for our planet too.
See all our upcoming events & activities for Science Week here.