Calling on all teachers to become ambassadors of PAWS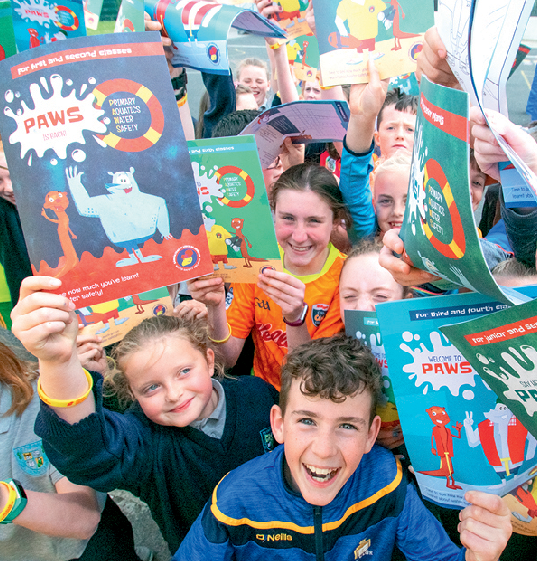 This year the PAWS programme is more important than ever before with the absence of swimming lessons for over one year now. Furthermore, the PAWS programme is also invaluable this year ahead of what will likely be an extremely busy summer for Irish waterways and beaches. Water Safety Ireland is calling on all teachers to become ambassadors of this FREE programme and encourage other teachers to share these life saving messages before the school term ends.
Has your child's school signed up yet?
Water Safety Ireland has recently updated their PAWS website and certification system; it is now much simpler to use. Find everything online at www.teachpaws.ie including all courses and the PAWS certification system.
Simply enter your contact details, and the number of certificates you require. Order certificates on behalf of your school, or for multiple class groups as opposed to individual classes. This will speed up delivery times and lead to more efficient postage and processing.
Water Safety Ireland would like to thank the teachers who engage with the programme for the crucial role they are playing in making our waterways safer this summer.

THE EPV COURSE THAT COULD SAVE LIVES - AT THE BEACH /AT HOME
Water Safety Ireland's Summer EPV Course aims to give teachers the toolkit that they require to confidently teach the PAWS (Primary Aquatics Water Safety) programme. The course dives deeper into the PAWS syllabus and will give you the expertise to draw upon when teaching PAWS in the future. The course will cover everything that is on the PAWS in the classroom syllabus. Water Safety at home, on the farm, at the pool, beach, rivers, ice and quarries. The course also looks at calling the emergency services, safety equipment etc. Given the importance of teaching PAWS this year, the Water Safety Ireland team have included a module in the course that will suggest appropriate methods that parents can do with their small children at home - in the bath and at the beach!
Parents and teachers can find out more and register for the course at https://www.teachpaws.ie/epv