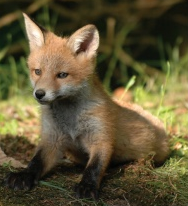 Beaumont Quarry Nature Education is an educational pack for primary schools that fits in with the primary school curriculum under the areas of Geography and Science. It has been developed by Cork Nature Network volunteers with extensive experience in education and ecology and funded by Cork City Council.
PLUS it's free till the end of the month for Teachers, after that it's a small charge of 5€
The pack includes three different categories of material that you will find classified in three main folders:
Information about Beaumont Quarry
This folder includes six documents with information about Beaumont Quarry: history, ecology.
Visuals
A collection of plant, flower and animal images with English and Irish names. Additionally, this folder also includes a short film of the Beaumont Quarry presented during the Heritage Week 2020.
Activities
Two different categories of activities have been included in this pack: word puzzles and colouring sheets. The word puzzles come with a solution sheet at the end. The colouring activities include brief information on the species that have been selected for the arts. So that the colouring activity can be complemented with brief general knowledge adapted to primary school students.
We hope you will enjoy this pack and we would highly appreciate it if you could give us your feedback. Your comments will help us to improve future educational projects that we may prepare. Please, submit your feedback using the form below with the subject "Beaumont Quarry Nature Education Pack".
It will be free for schools until the end of the month. Here is the link: www.corknaturenetwork.ie/product/beaumont-quarry-nature-education-primary-school-pack/