The IsoDry outer layer fabric has a waterproof and breathable membrane to allow perspiration out, but keep you dry. There is a thin membrane between the outer fabric and lining which provides protection from the wind, and the fleece inner is a snuggly teddy fleece offering thermal protection from the colder weather. In fact, if you're not out swimming but just want to stay warm and dry while out walking in the winter, this will do the job.
Durable, great quality and well made, it is excellent value for money and also available in other sizes for all the family. www.mountainwarehouse.com
...It's all a bit James Bond! The design of Fauna enables you to listen to music, podcasts, or audiobooks while being conscious of your environment, leaving you much more aware of aware of your surroundings than if you were using headphones.
These high-end, water-resistant audio glasses are made of high-quality materials with a 2-way sound system. These revolutionary glasses protect eyes from sun or blue light whilst providing a vivid sound, with integrated microphones for voice assistants and making phone calls.
The pioneering audio module in each temple includes a patented MEMS micro speaker, an electrodynamic speaker, a touch-pad, associated electronics, and a battery. Two microphones are also integrated into the right temple with beam-forming and echo cancelling. The temples remain slim and lightweight, despite all the electronics inside, with both glasses weighing just 50g so you'll hardly notice you're wearing them. Fauna Audio Glasses come with a really cool looking charging case that allows re-charging of the glasses on the go, up to 5 times and connects via Bluetooth with a smartphone or PC (app is not required). The glasses are controlled simply by touching and swiping on the temples.
The Fauna range has high-quality Italian acetate frames with adjustable temple lengths, a standard in the eyewear industry and optimal for fit and wearing comfort. Fauna Audio Glasses come with a charging case that allows re-charging of the glasses on the go, up to 5 times and connects via Bluetooth with a smartphone or PC; a specific app is not required. The glasses are controlled by touching and swiping on the temples. Enjoy hands-free phone calls and music for up to four hours, or 20 hours standby. Even the lenses are interchangeable, so you can fit prescription lenses if required.
Waterproof 10,000mm - tested to withstand an incredible 10,000mm of rain in a 24 hour period, suitable for extremely heavy rain. Suits us just fine in Ireland!
IsoDry - the jacket's waterproof and breathable membrane allows moisture out and prevents rain getting in. Its longer length jacket style sits just below the hips, and waterproof tape runs across all the seams, making it fully waterproof. Great value for money, neat hood design to keep the wind away, and packs down into small spaces making it suitable for travelling light or throwing in a bag
If you like a bit more coverage and don't want to wear a wetsuit, then the Animal Isabella Recycled Long Sleeved Swimsuit is for you. Blending surf style with eye-catching design, Animal's Isabella Printed Surf Swimsuit is made from recycled swim fabric and decorated with a bold hibiscus motif. Featuring an adjustable half-zip, it's perfect for surfing, swimming and beach sports.The swimsuit outer is made from 80% recycled nylon 20% elastane, with a 100% recycled polyester lining. This lining gives it the extra edge over regular suits, offering extra strength, durability and protection from the elements. Thanks to the fabric composition, water dries quickly making it great for holiday wear and washing. And if you're in a hurry - or on the beach - the extra long full central zip makes it easy to quickly slip-on and off.
A flattering design for beach or pool - that's full of style, comfort and a great suit for the money.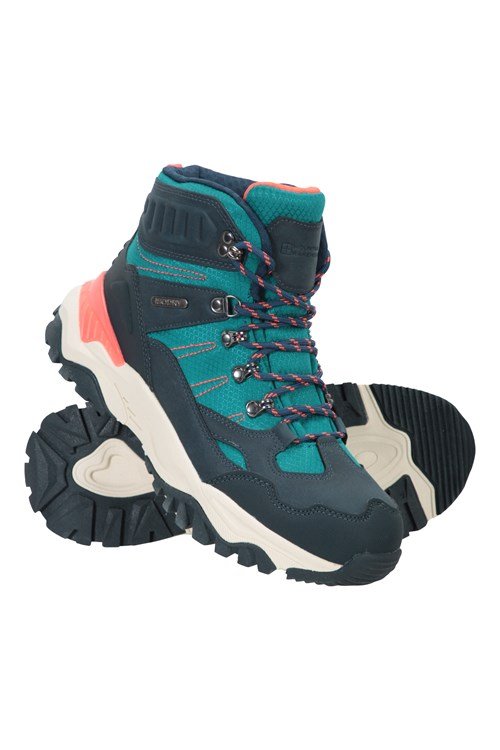 Whether you're kicking through autumn leaves with the family, or taking a hike along a mountain trail, walking boots are a must-have for families in Ireland. This year, Mountain Warehouse has mums and dads spoilt for choice with prices to suit every budget and styles for all walkers needs. Staycations have shown the nation what a wealth of countryside there is to explore, and autumn is just the time to make the most of it before winter draws in. Hats off to Mountain Warehouse for bringing in a recycled boot option for both men and women in this year's selection of hiking gear. Materials used for these boots have been given a new life, and diverted away from our oceans and landfill. The Hike Womens Waterproof Recycled Boots are constructed of a water-resistant upper and waterproof membrane. A ripstop mesh upper and lining, is lightweight and highly breathable - making it ideal for active use. Deep lugs means traction on the sole for grip and stability on your next hiking adventure. Heel and toe bumpers use added rubber reinforcement to protect your feet from direct impact, and means footwear will last for longer. EVA cushioning moulds to your foot, providing support and comfort. The boots are made from recycled fabrics - preventing waste and further safeguarding our Earth's valuable resources. How do they look? Pretty cool. The teal blue/green shade packs a statement, coupled with a salmon pink heel bumper contrast and snazzy laces. They feel chunky without being heavy, are snug and supportive, colourful and bright. Style and substance all in one! The Hike Recycled Boots for men and women, and childrens' hiking footwear - are all available online and instore from Mountain Warehouse.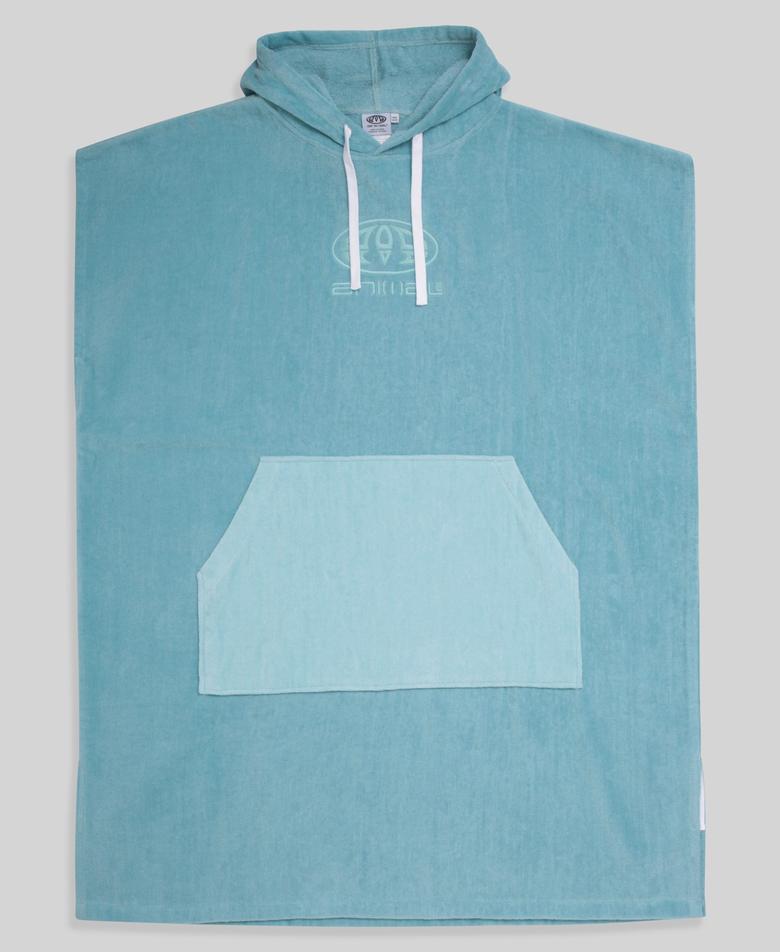 ​Staycation style for when you're hitting the beach this summer, for parents and kids from animal.co.uk The sound of the ocean, beach hair, and sand in your toes... what could be better? To help you be prepared for beach trips this summer, Animal has a dreamy range of sunglasses, flip flops, and swim ponchos for all the family.
The Woman's Organic Towelling Poncho in a beautiful marine blue shade, is perfect for keeping warm or as a cover-up while getting changed at the beach and braving the waves!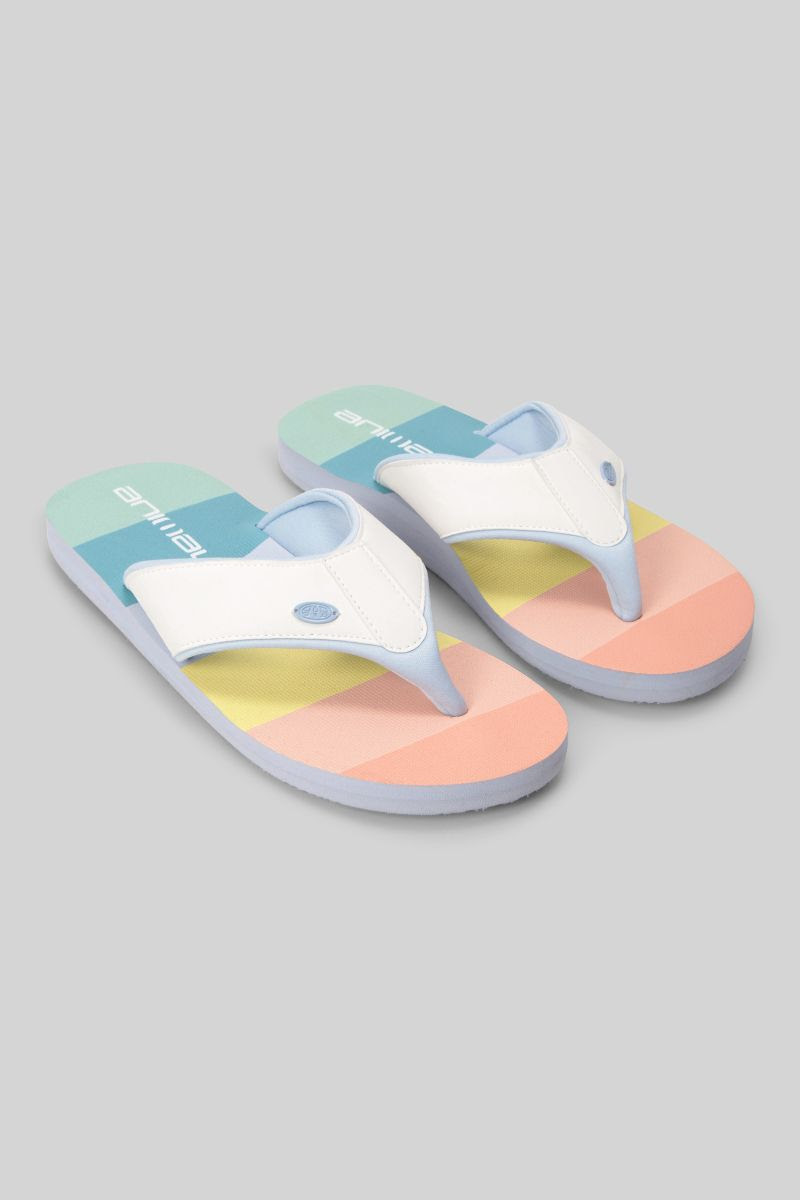 Made from 100% sustainably sourced organic cotton, it features a large kangaroo pocket to keep hands warm - and a soft, velour outer layer. A cosy hood will keep any chill factor at bay, and it's also available in black for men; and smaller sizes for children.Team the poncho with a pair of Swish Women's Flip Flops - available in bright, summer colours with great prints that are also environmentally friendly. Great for travelling, comfortable to wear and made from recycled fabric - lining 100% recycled polyester, and outsole 55% recycled polyethylene.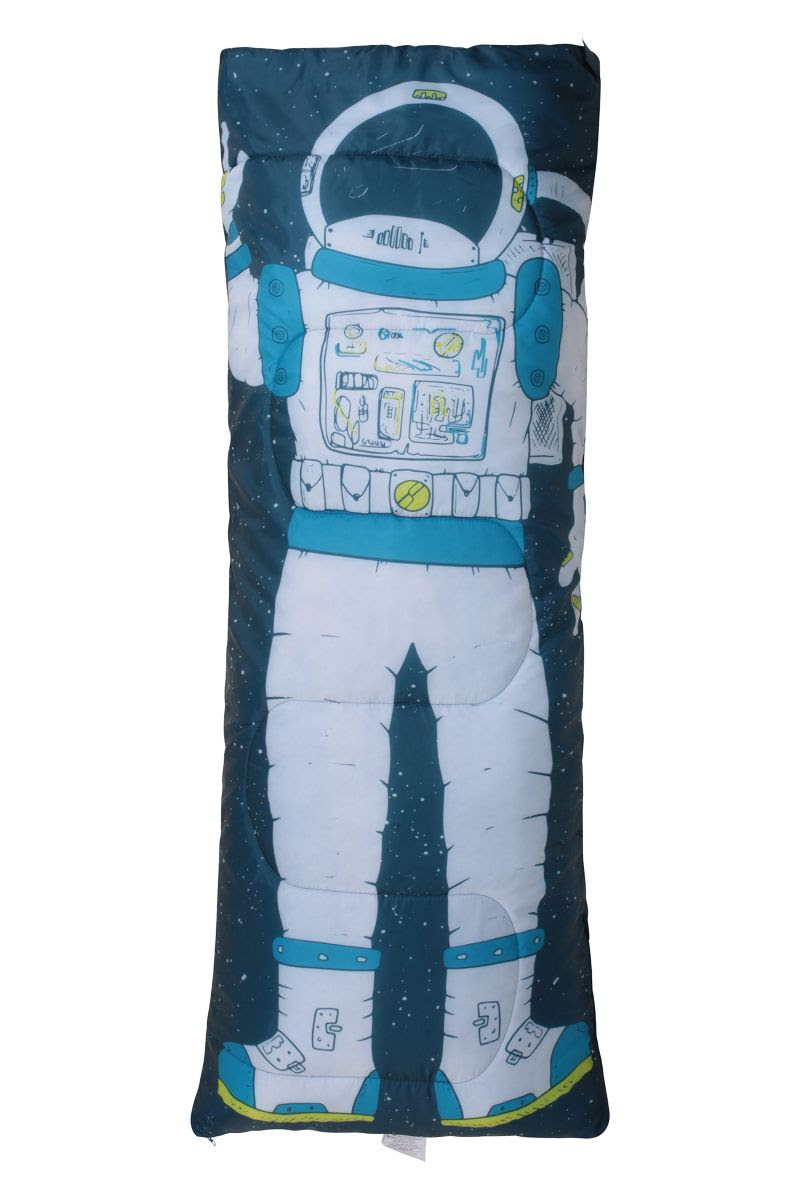 If you're dreaming of camping outdoors this summer, Mountain Warehouse has got you covered. Their family range of tents, sleeping bags, furniture and camping dining equipment is suitable for all shapes and sizes. From 5 man tents to festival fun 2 man tents and pop up single skin 3 man tents, the range also includes a lightweight aluminium campaign kitchen and stripey summer hammock. Lounge around on a double or reclining chair table (clips onto side of chair), or the nifty padded sit mat. The mat offers five seating positions, folds flat when not in use, and includes a carry strap for easy transport.
Kids will love the spaceman themed Basecamp 200 character mini summer sleeping bag, with hollowfibre insulation. Visit www.mountainwarehouse.com
Bee cause supporting company Apivita, is inspired by the honeybee society, the unique biodiversity of Greek nature, and Hippocrates' holistic approach to health beauty and well-being.
APIVITA Tonic Mountain Tea Shower Gel Essential Oils is a fragrant shower gel that both tones and revitalizes the skin. Based on an exclusive infusion of three different types of Greek mountain tea, this cleansing gel provides valuable antioxidant benefits, which in turn help the skin resist everyday aggressions. The uplifting scent, which combines bergamot and eucalyptus essential oils for a refreshing shot of vitality, is suitable for men and women alike. APIVITA Hair Care Gentle Daily Shampoo is a delicate botanical shampoo for the whole family. Especially designed for regular, even daily use, this gentle shampoo is infused with soothing chamomile and nourishing honey. The calming formula effectively cleanses both the hair and scalp without triggering sensitivity or irritation. The hair emerges soft and smooth after every wash, while the scalp remains comfortable and healthy. As such, this is the perfect shampoo for those who need to wash their hair daily: no more sensitivity or irritation, just naturally healthy hair. APIVITA Black Detox Cleansing Jelly is a gentle cleanser specifically formulated to remove makeup, impurities, and daily pollution. With 97% natural origin ingredients, its unique formula can in just one step cleanse, purify, and also protect the skin. Containing Activated Charcoal, it has super-absorbing properties. It can attract impurities, makeup and excess oil from the skin helping cleanse and detoxify. In addition, enriched with Propolis Extract it also has powerful antioxidant properties. Due to its richness in both Flavonoids and Polyphenols, the Propolis Extract helps mitigate free radicals and, therefore, protect the skin from daily pollution. Cleansing, detoxing, and protecting this glamorous black gel comforts your skin and leaves it with a pleasant feeling of cleanliness and freshness. Available in leading pharmacies and online at https://www.apivita.com/en/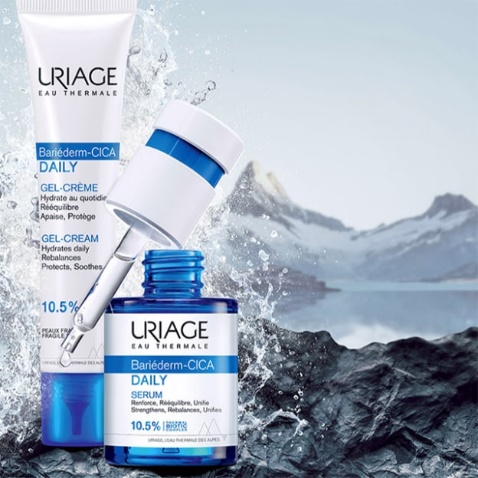 Thermal Spring Water is the key ingredient unique to the new Uriage dermatological skincare range and it is the basic ingredient in all the Uriage latest products. Bariéderm-CICA Daily Gel Cream and Serum This power duo will soothe, repair, and unify your skin. These are the perfect products to help to strengthen the skin, unify your complexion, promote skin regeneration as well as plumping and soothing your skin. This is the perfect product for all mask/visor wearers, if you shave your face, post skin peel or laser treatment or even if your skin is just exposed to harsh and extreme conditions, like cold weather, central heating, or pollution. The Bariéderm CICA Daily Serum is a fresh unscented fluid rebalances the skin's barriers with pathbreaking action on cutaneous and microbiome barriers. It boosts skin healing, reinforces the skin and unifies the complexion, it also optimises skin regeneration and prevents signs of aging. The Bariéderm CICA Daily gel cream is an ultra-light unscented gel cream which rebalances the skins' barriers, boosts skin healing, re-plumps and smooths skin, limits bacterial proliferation and restores skin comfort.
These two new products can be used separately and also used daily together. When the serum is applied before the gel cream it results in an excellent make up base. All of the Uriage range are available in pharmacies nationwide and online at www.cosmeticsonline.ie

Filorga Age Purify Range Age Purify from Filorga is the first anti-aging range for skin prone to imperfections, for a smoother and purified skin after 7 days. Those who have skin with a tendency to blemishes should also have the option of correcting wrinkles. Anti-aging care should be an option for all women, without having to choose between smooth skin and clean skin. Because the application of purifying care must be a gesture of pleasure and should not involve sacrifices... Filorga presents its first double correction program [wrinkles + blemishes].
A range of care, developed from a combination of dermatological knowledge with aesthetic medicine, that presents an exclusive central formula -double correction factors - combining two cutting-edge complexes: Hyaluro-Youth-CX and Dermo-Rescue-CX so that women with mixed to oily skin finally have a response capable of correcting both wrinkles and blemishes.
Skin imperfections can include pimples, excess shine, black spots, enlarged pores, and redness. Most often this is caused by pollution, stress, fatigue, diet, imbalance in the skin microbiome, and hormonal fluctuations – and not an exclusive concern of teenagers!


AGE-PURIFY CLEAN, purifying cleansing gel and straightener is a green coloured gel that turns into a fine foam while massaging the skin, leaving it incredibly soft after rinsing. Cleans and removes impurities and particles from skin pollution and make-up remover. Apply morning and evening to moist skin, massaging gently, and rinse thoroughly.
AGE-PURIFY MASK, double correction mask [wrinkles + blemishes] With a creamy texture of ultra-rich green clay, it absorbs excess sebum and mattifies the skin instantly and permanently, but without drying out. Apply to clean skin, all over the face in a thick layer, avoiding the eye contour. Leave on for 10 minutes and remove with plenty of water.
AGE-PURIFY INTENSIVE, Double correction serum [wrinkles + blemishes] Anti-wrinkle and anti-imperfection serum that rebalances the skin in a lasting way, easy to spread, and quickly absorbed. Non-comedogenic. Apply all over the face in the morning and evening after cleansing and before Age Purify fluid.
AGE-PURIFY, Double correction fluid [wrinkles + blemishes] Mattifying fluid with double action on wrinkles and imperfections and that acts as a non-stick shield to protect the skin from pollution and heavy metals responsible for the appearance of imperfections. Non-comedogenic. Apply all over the face in the morning and at night, alone or after applying the Age Purify Intensive serum.
All of Filorga Age Purify range is available in pharmacies nationwide and online at www.cosmeticsonline.ie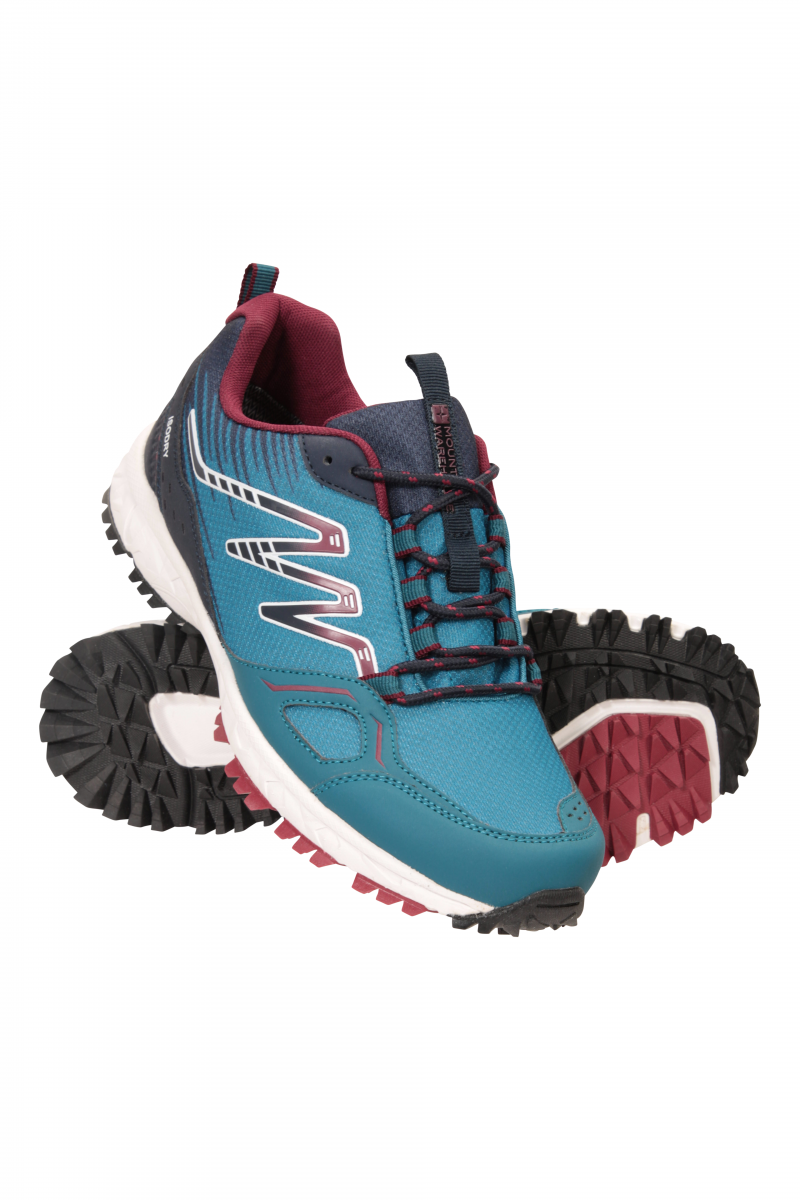 The new Active Shoe range from Mountain Warehouse for adults and children cover all the bases if you are outside in unpredictable weather. The Lakeside Trail Women's Waterproof Approach shoes will keep you feeling comfortable while you explore the great outdoors, as we are all doing these days within our 5km zones! Lightweight and waterproof, with a breathable mesh upper, they are available in grey and teal. The durable rubber outer sole is textured and offers plenty of grip for street or off-road hiking and walking. There is also a phylon midsole for impact cushioning, which makes them super-springy and helps prevent achy backs after a long walk! The Active Shoe range is lightweight and flexible, and pretty stylish looking with the teal and salmon colour combos. Check out the new range for women, men and children available online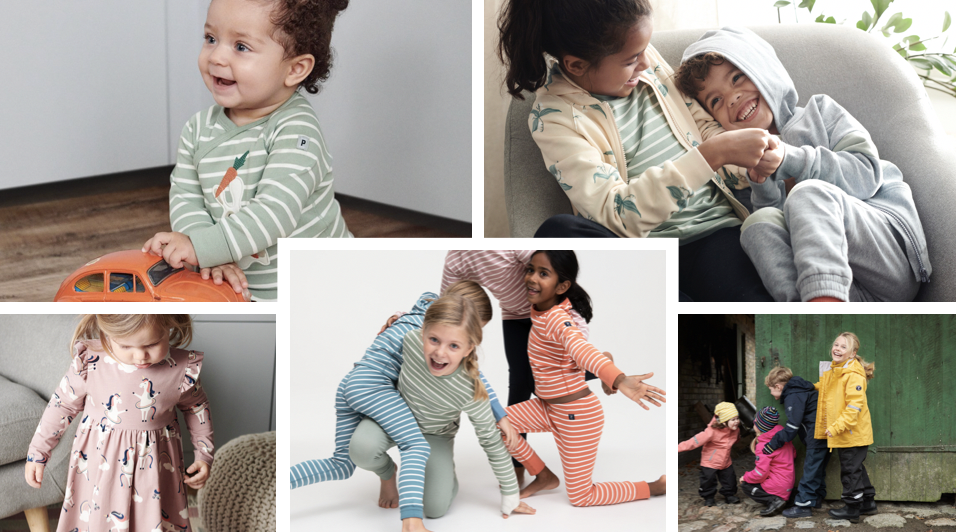 Polarn O. Pyrets's gorgeous new Spring Summer collection has something for all the family, from babies to pre-schoolers, primary school to teens, and not forgetting the parents! The PO.P Classic Stripes range has had a spring makeover with a choice of four new pastel colours to choose from. Made from GOTS Organic cotton, they are soft against the skin and have special dye-lock technology which keeps stripes looking bright. Inspired by everyday life at home, this collection truly captures the feeling of spring, providing the perfect outfits and separates for playing, baking, and outerwear for those spring strolls and lighter evenings on the horizon. The 100% GOTS organic babywear leads the way with some gorgeous pieces including the Woodland Newborn Baby Overall, Floral All-in-One, and not forgetting some adorable bunny pieces to celebrate baby's first Easter in style. The range for pre-school age children includes a Heart Print Kids Dress, Racing Car Top and matching Leggings, and Denim Dungarees – a true classic that can be handed down for years to come. Primary school age children can spell out their style in the new Kids Alphabet Top and Trousers. Polarn O.Pyret 's sustainable Swedish childrenswear range has something for indoors and outdoors for all the family this spring. Unbelievably soft, their pyjamas and clothing ranges just keep getting better with every wash! Visit Polarn O.Pyret for the new adults and children spring/summer 2021 collection.
Hooray for a return to school! School and work packed lunches are back on the menu again at long last. Perfect for lunchboxes and after-school-snacks, Kambukka's BORA food jars are designed to be smart; with an air vent to release pressure and steam, enabling safe opening and a 100% leak-proof lid. The BORA comes in a range of stylish designs, with matching water bottles in an array of designs and colours. Premium drinkware brand, Kambukka has a specialised children's range which is 100% leak-proof, meaning no more school bag spillages. The spout lid enables an easy drinking experience, and the range of cute patterns means kids will be able to stand out in the playground. Its good news for parents too, the bottles are dishwasher friendly enabling quick cleaning ready for a new day of adventures.
The super stylish BORA Food Jar is available from www.kambukka.ie and select retailers including Amazon. Explore the Kambukka's kids' range here.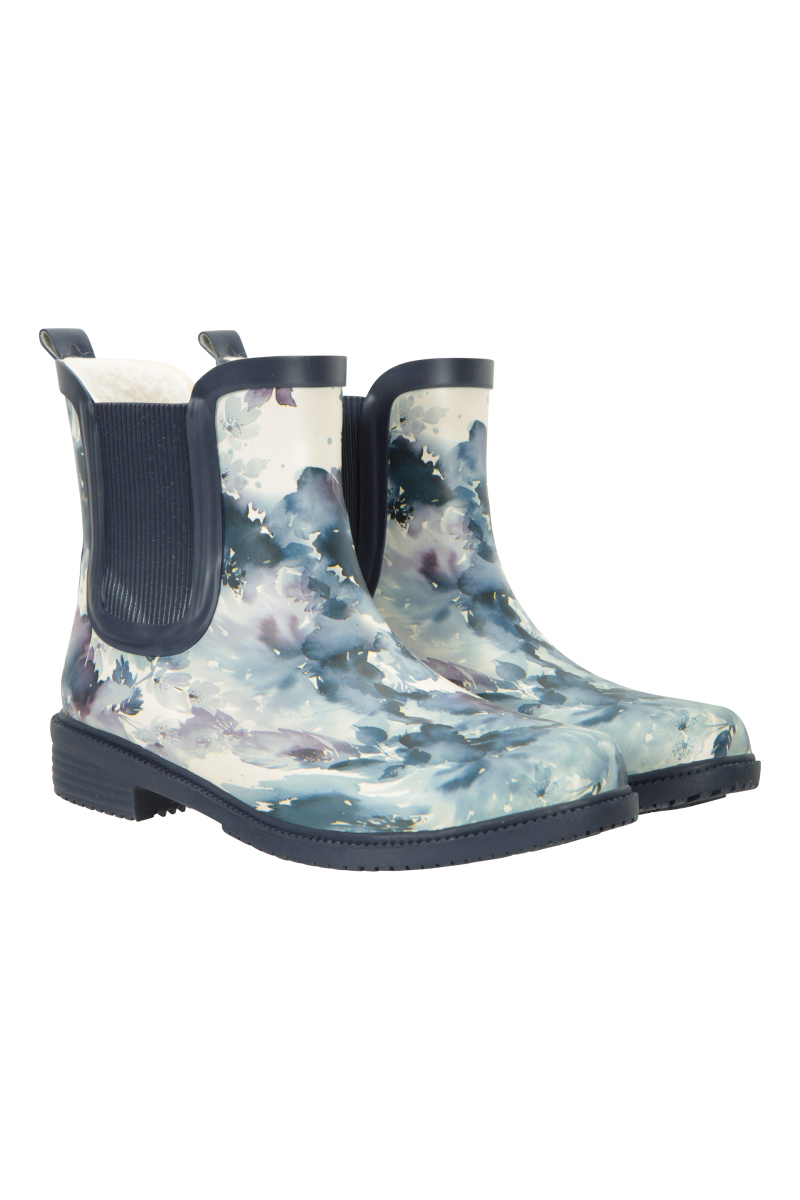 The new Winter Printed Rubber Ankle Wellies range from Mountain Warehouse are the perfect companion in wet weather. These stylish wellies have a soft and warm faux fur lining, durable EVA footbed and ankle length to ensure more freedom of movement and comfort for longer walks. Looking good and being comfortable is not something usually associated with wellies, but the extra cushioning layer of foam really does add an element of unexpected cosiness. Easy to clean and wipe proof, these ankle wellies come in a variety of bright and funky shades, including an on-trend abstract blue and lilac flower design. Great for gardening, walking or even heading out to the shops, feet will stay warm and toasty in rain or snow. Available online from https://www.mountainwarehouse.com/eu/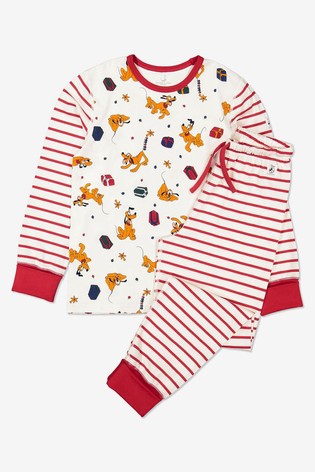 The new Polarn O. Pyret's Winter & Christmas Collection includes, partywear, cosy PJs, seasonal knitwear and the latest designs from the much-loved Disney collaboration. Kids sizes are from 0-1 years, 1-6 years, and 6-12 years.
Adults aren't left out, as there's a selection of matching family swim wear and classic Originals loungewear for grownups too! Polarn O.Pyret have been making sustainable, Swedish kidswear since 1976 and their unisex kids and babies clothes are made with love, made for play and made to last. The GOTS Organic Collection of nightwear for grownups, is kind on skin and kinder to our planet.
The certified organic cotton Disney adults' range includes a Pluto print, Jungle Book and Chip 'n' Dale. Loungewear during lockdown has never been more popular, whether working from home or enjoying time together at Christmas.Unbelievably soft, these PJs will keep getting better with every wash! Visit Polarn O.Pyret for the full adults and children range.
Magnet Mouse – The Original Magnetic Clothing Company Now the nights are drawing in and there's a chill in the air, what better way to keep little ones warm than Magnet Mouse's innovative range of reversible hooded tops, all featuring the brand's signature magnetic fastenings – cleverly hidden away inside lovely soft material. Little Mice can be dressed in a simple snap and kept cosy with the super-soft 100% cotton fabric, all printed and woven in the UK. Available in three gorgeous colours for ages 6-18m, these clever hooded tops are reversible – with Magnet Mouse's signature mouse print on the inside. Super cute and unbelievably soft! No buttons or zips to fiddle with - peace of mind for parents wrapped up in timeless style – available exclusively from www.magnetmouse.co.uk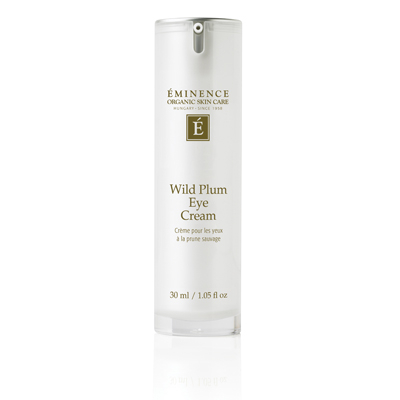 Éminence Wild Plum Eye Cream targets dark eye circles and the signs of fatigue with iron rich wild plum which rejuvenates and brightens the look of the eye area. Apply to the entire eye are twice daily. The eye cream tightens the look of skin and soothes and repairs the look of skin irritations. Organic ingredients include Wild Plum Juice, Natural Cream Base, Shea Butter, Corn Germ Oil, Grape Oil, Wild Yam Extract, Soy, Vegetable Glycerin, Marigold Oil, Lady's Thistle Fruit, Green Tea Leaf, Wheat Protein, Horse Chestnut Extract, Gotu Kola, Vitamin K, Eyebright, Biocomplex and Evening Primrose Oil. Suitable for all skin types, it's really good if you have sensitive eyes that can get irritated easily by skin care products. The cream is very easily absorbed, doesn't sit on the skin and smells really rather wonderful! Available online from www.eminence.ie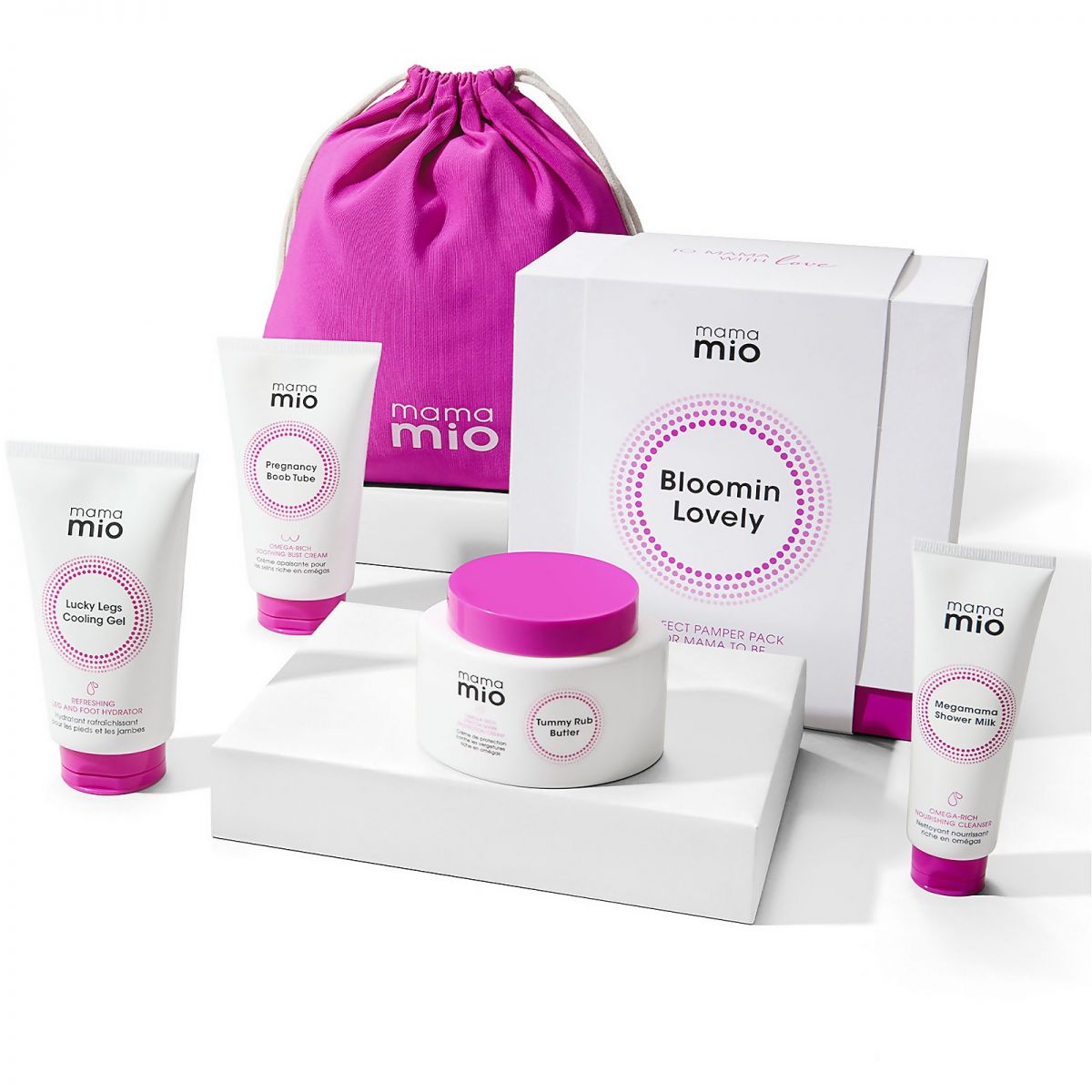 The Bloomin Lovely Bundle from Mama Mio is a perfect pamper pack for that special mama-to-be! Take some much deserved time out, put your feet up and pamper yourself from top to toe. Packed with natural, plant-based actives to deliver results you can see and feel. Mama Mio products are Vegan, Cruelty-free, and dermatologically tested, 100% Natural Refreshing fragrance, and with recyclable packaging – every tube, tub, bottle and cap can go in your plastic bin and carton in your paper! Treading gently on the planet to protect our future generations, Mama Mio only ever uses the best quality ingredients and sources their packaging and materials sustainably and responsibly.
The Bloomin Lovely Bundle includes 4 yummy items for mamas-to-be: -Tummy Rub Butter: Expertly formulated to nourish and soothe growing bumps, the Tummy Rub Butter is clinically proven* to increase skin elasticity and moisture, helping to protect against stretch marks. Lucky Legs: Expertly formulated to provide refreshing relief to weary pins, this uplifting gel helps to reduce puffiness in legs, feet, and ankles. Boob Tube: Expertly formulated to soothe growing boobs, this deeply hydrating cream not only leaves skin is left feeling soft but is clinically proven to increase skin elasticity and moisture, helping to protect growing boobs against stretch marks. Megamama Shower Milk: Formulated to refresh and revitalise dry skin, this foaming cleanser is packed full of omegas to intensely hydrate revealing smooth, supple and beautifully soft skin from top to toe.
The Bloomin Lovely Bundle can be purchased online directly from mamamio.com

In celebration of World Breastfeeding Week, Infantino has launched a brand-new Grey colour option of their much loved Elevate Adjustable Nursing Pillow. The unique nursing pillow supports new parents through their feeding journey to help maintain the ideal position for their ever-growing baby. The new grey design has three layered petals so mums can simply adapt it to the perfect angle, for small new-borns and infants. Adjusting to three different height options, mum can lift her little one into the best position, that is not only most comfortable and helps create the proper placement for a good latch, but also helps reduce the strain on mums neck and back – an essential from all the lifting that comes with being a new parent!
Adequate support during breast feeding is vitally important. The Elevate Adjustable Nursing Pillow uniquely supports with a number of key breastfeeding holds, such as the cradle and cross cradle position, the clutch hold, which is ideal for mothers recovering from a C-section, as well as full elevation to support upright nursing, great for babies with acid reflux. The unique FLIP layer system is an ingenious designed to support all nursing positions for mums. The Elevate Adjustable Nursing Pillow is not only an essential aid for breastfeeding mothers, but the machine washable cover features a gorgeous new design with striking geometric pattern. Once your feed is complete, you can also fold the pillow in half for compact, neat storage and travel! The Elevate Adjustable Nursing Pillow from Infantino is available at Argos.
The moKee Cot Bed Canopy - Canokee is made of 100% linen breathable fabric and designed to turn a nursery into a magical room. The circle top of the canopy is made using a soft and light foam, instead of wire, adding a fairytale look that will grace any cot and has safety Velcro strops to attach to cot bars. Available in Snow White, Stone Lilac, or Ocean Aqua (all colours match the moKee Mini & Midi Cot colours), its an easy way to create a stylish baby room or create a cosy spot to sleep or play. The Canokee can also be used in the corner of a playroom and grow with your child and their room.
Dim the lights and create a cool chill out area for older children too.Great value for money, the linen is first-class and feels extremely luxurious! For a floaty, cool, or cosy feel to your little one's bedding area, every prince and princess will love to sleep under.
The Canokee is available from the funky design company moKee at www.en.mokee.eu #wearemokee
Bloom and Blossom has some exciting new products in its book-inspired range for children and fans of Roald Dahl and Eric Carle. With bright and daring colours and instantly recognisable characters such as Matilda and the BFG, you'll not miss these in the shops!
Matilda's Magical Pillow Spray smells of sweet orange and lavender, to soothe and calm your child at bedtime. For children spending time in the pool, a new 3-in-1 swim product has also been added to the Matilda range. A shampoo, conditioner & body wash in one, it has a beautiful pink lemonade aroma. There is a brand new yummy The Enormous Crocodile range is exclusive to Boots and is aimed at helping children aged 4+ get their best night's sleep, and the range also includes a Hair & Body Wash with lavender and eucalyptus, that's suitable for sensitive skin. The BFG's Bubble Bath is made from natural ingredients and suitable for those with eczema, with lavender and eucalyptus.
All Bloom and Blossom ranges are available in bigger pack sizes too, for families of all shapes and sizes. The 500ml products are made from 100% recycled plastic and 100% recyclable, including the pumps and caps. All products are 97-100% naturally derived and suitable for sensitive and eczema-prone skin, dermatologist and paediatrician approved, 100% vegan and never tested on animals.
Explore all of these scrumdiddlyumptious ranges online at www.bloomandblossom.com
Silentnight's Safe Nights Crochet Edge Blanket is available in grey or pink, machine washable up to 40 degrees and perfect for keeping baby snug. It's delicately scalloped edge adds a handcrafted look to the super soft regular crochet knit. Leading sleep expert, Silentnight, has over 70 years experience and the Safe Nights range has been designed and tested to the highest of standards. A classic twist on a breathable modern blanket for your little one, available online and in stores nationwide.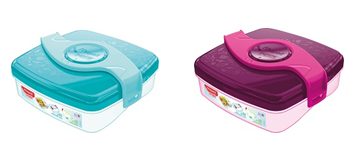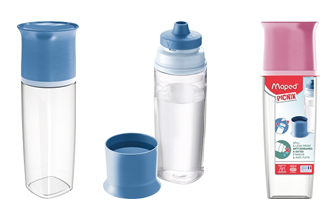 With the outdoors proving a light relief for many at the moment, the new al fresco range could be the answer for families or socially distanced groups to come together* and Maped Helix has got everything you need for that perfect picnic. Thanks to the much-loved brand's Picnik range, families can now enjoy fantastic al fresco dining with both adults and children ranges available.
The full set comes complete with a plate, cutlery, bag and water bottle, all of which are made from top quality, long lasting, reusable materials and both are easy to wash and maintain. With a nod to environmentally friendly living, gone are the days of arriving at your picnic spot with copious amounts of plastic and filling public bins with endless amounts of waste.
Thanks to this innovative collection from the leading stationery manufacturer, rubbish can be kept to an absolute minimum, if any! From lunch boxes and bottles to plates and cutlery, the BPA-free products are designed specifically for ease of use and will keep snacks in tip top condition. With dishwasher safe materials, clip locks and automatic sealing systems, say goodbye to spillages and leaks and impress family and friends with delicious food just as it was intended.
The Concept Lunch Boxes are easy to clean and the clip turn lock ensures lids stay on, keeping food safe from spilling. Kids Design options are in Comic and Paris designs.
To find your nearest Picnik stockists, visit Maped Helix or buy directly from Amazon.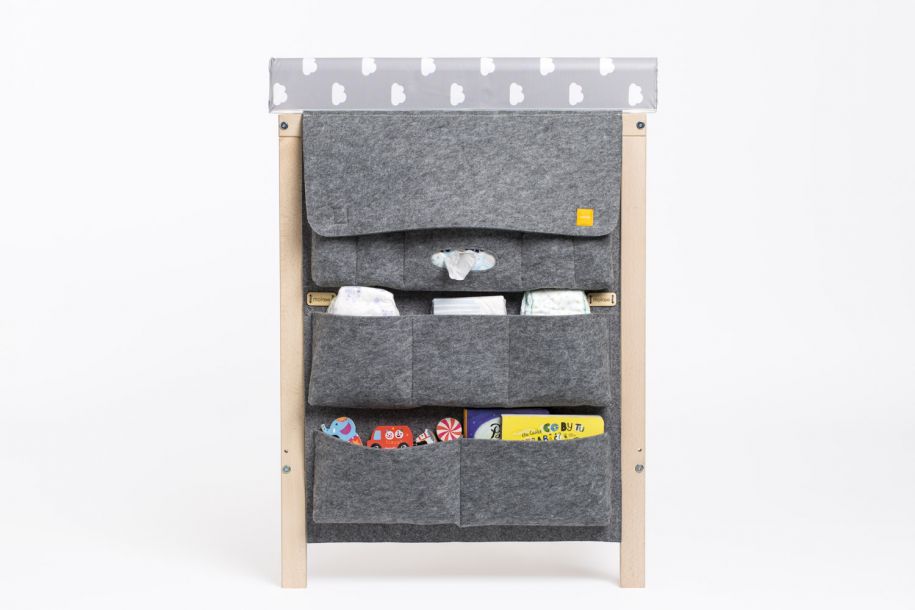 moKee's
Scandinavian inspired baby nursery range has just added a space saving
Pokee Cot Organiser.
The Pokee not only looks smart and tidy, it's stylish storage system will help parents manage all those nappies, wipes and socks that inevitably surround babies. Organisation is key with a new baby, and the Pokee storage system can hang from your baby's cot or changing station, making it a super cool and slick space saver. Fill thirteen pockets with nappies, cosmetics, blankets, wipes or toys. (This must have been designed by a parent, as the different shape and size pockets are just what is needed when you have your hands full!)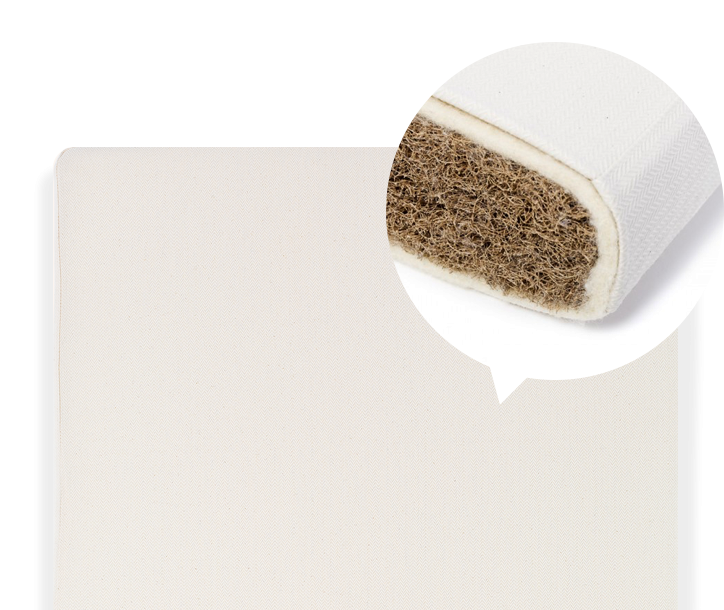 moKee's
eco-friendly
Natural Cot Bed Mattress
is made from 100% chemical-free materials and it has a two-sided wool layer to ensure a good night's sleep for baby.
The cooling cotton layers helps to regulate the body's temperature and hypoallergenic wool padding is ideal for babies who may be prone to allergies. Offering both comfort and safety, the coco-latex core layer supports the baby throughout the whole night as the structure adapts to the human body. Available in two sizes 120 x 60cm and 140 x 70cm.
The Natural Cot Bed Mattress is made from coconut husk, lambswool and the softest cotton to guarantee a restful night sleep for your baby. It's lovely quality and soft cotton feel will appeal to parents looking for a natural cot mattress for little ones. The moKee mattress range also includes a Ramen Breathable Cot Mattress and an Aloe Vera Baby Mattress All mattresses are covered by a 365 days full guarantee.
--------------------------------------------------------------------------------------------------------------------------------------------------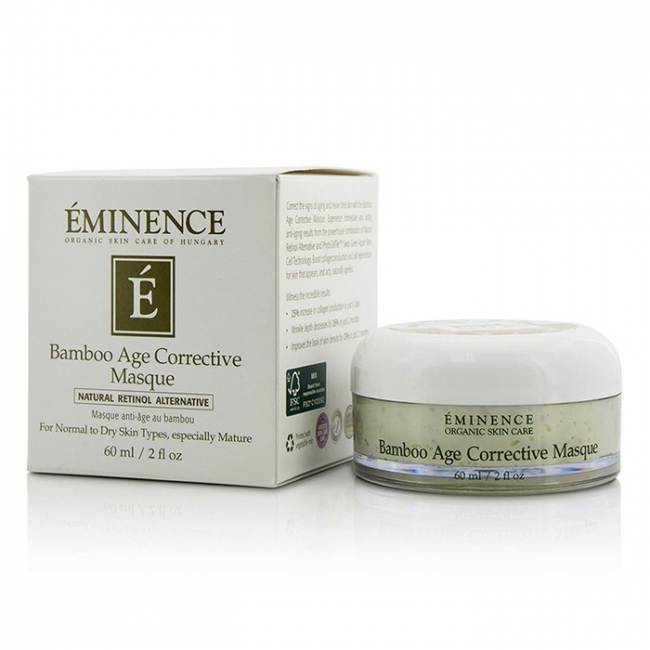 Treat your skin with this age repairing mask that uses the most powerful anti-aging technology in natural and organic skin care from Eminence Organic Skin Care. The multi award winning Eminence face masque is suitable for normal, dry and especially mature skin to support, firm and tighten skin leaving it deeply hydrated and nourished. Apply a thin layer using fingertips to cleansed skin, avoiding the eye area - and dilute with a little water for easier application. Remove using a damp face cloth after 5-10 minutes and skin will feel amazing! The Bamboo Age Corrective Masque helps to boost collagen production and cell regeneration, so wrinkles are reduced and hydration levels are restored. Want skin to look and feel firmer and tighter? This one's for you and every other mama who wants to fight the sign of ageing! Available from www.eminence.ie
--------------------------------------------------------------------------------------------------------------------------------------------------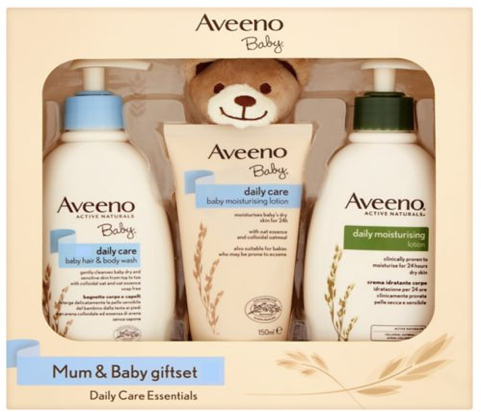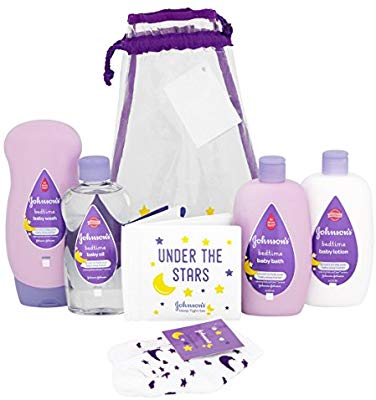 With Christmas bringing cold, dark nights and the excitement of Santa visiting, help your little one to settle into a bedtime routine with the AVEENO®Mum & Baby giftset. Care for delicate skin this winter with the AVEENO® Baby Daily Care Hair & Body Wash and follow with a mum & baby massage using daily moisturising lotions. The perfect skincare bundle for you & your baby this Christmas, the set includes AVEENO® Daily Moisturising Lotion 300ml - specially formulated with colloidal oatmeal and is clinically proven to moisturise for 24 hours; AVEENO® Baby Daily Care Hair & Body Wash 300ml - gently cleanses dry and sensitive baby skin from top to toe; AVEENO® Baby Daily Care Moisturising Lotion 150ml - specially designed for the first few weeks of life, keeping dry and delicate skin moisturised for 24hours; and a soft teddy bear comforter! Available from all leading Boots stores nationwide.
With Christmas bringing cold, dark nights and the excitement of Santa visiting, help your little one get a good night sleep with the Johnson's Sleep Tight Gift Set. The Johnson's Bedtime range with NaturalCalmTM aroma can be used as part of a clinically proven routine to help baby fall asleep fast and stay asleep for longer.
Useful baby-friendly gifts include a bath time book & bedtime socks in a handy carry size and reusable bag with JOHNSON'S® Bedtime Bath 300ml,JOHNSON'S® Bedtime Lotion 300ml, JOHNSON'S® Bedtime Oil 300ml, and JOHNSON'S® Bedtime Powder 200g. Available from all leading Boots stores nationwide.
--------------------------------------------------------------------------------------------------------------------------------------------------
Award winning skincare brand Novexpert's unisex range is the first anti-aging care range guaranteed and Ecocert certified 100% natural in origin. Novexpert uses a natural system of preservation which makes the brand so unique, non-toxic, 100% biodegradable and certified 100% hypoallergenic. Everything is in the product not around the product. Novexpert products are natural and vegan certified. The result is an instantaneous healthy glow effect within 5 seconds, an immediate lifting effect within 5 minutes and a durable anti-wrinkle effect lasting 5 weeks.
Novexpert Booster with Vitamin C
This high-performance booster serum delivers antioxidant, anti-inflammatory Vitamin C to the skin, fighting sun damage, increasing luminosity and stimulates natural collagen for a visibly firmer, more radiant and more youthful appearance. This serum is great for anyone who are outdoors or into sports. The Novexpert Booster Serum with Vitamin C uses the best and has the highest concentration of stabilised vitamin C in the world. Its Vitamin C consists of two types of Vitamin C in a single serum: Japanese Vitamin C classified as a "dermatologic semi-drug" in Asia, and French Vitamin C grafted to organic silicium.
Uriage Eau Thermale Water Sleeping Mask
Uriage Eau Thermale Water Sleeping Mask is a unique night care ideal for the moisturising of the dehydrated skins. This mask is enriched with the Thermal Water of Uriage, which helps to reconstruct the cutaneous barrier to maintain an optimal moisturizing level for your skin. It also contains anti-oxidant Edelweiss extract that leaves the skin looking and feeling fresh and radiant.
Both products are available in pharmacies nationwide and at cosmeticsonline.ie
--------------------------------------------------------------------------------------------------------------------------------------------------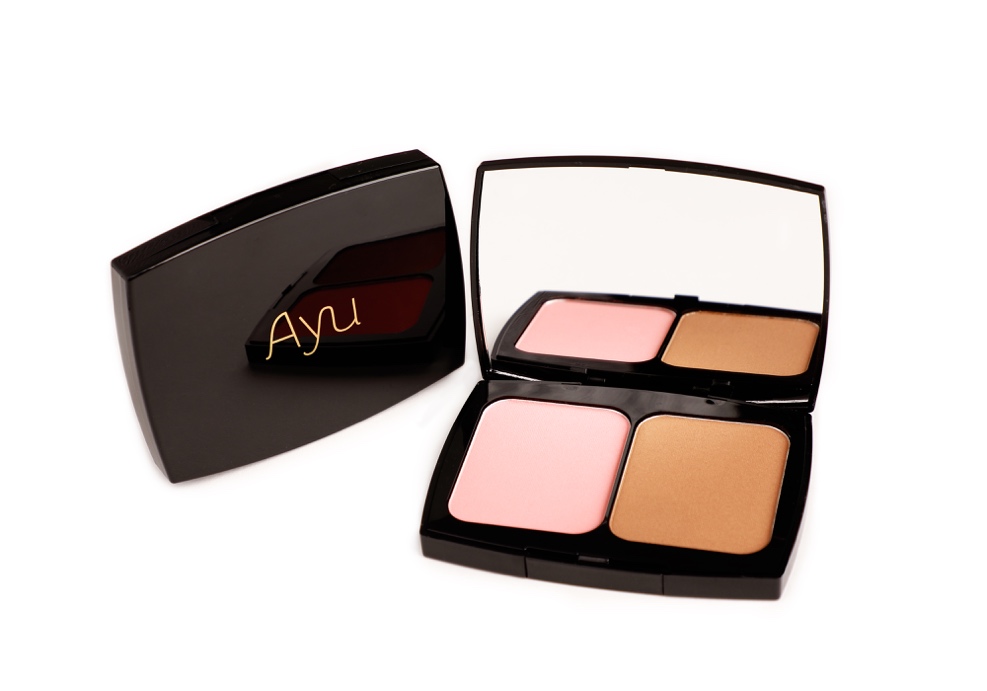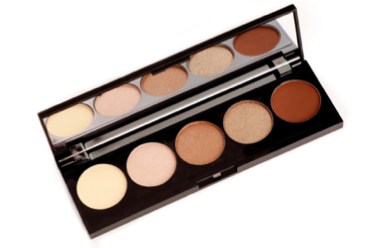 Award-winning Irish-made make-up brand, Ayu is delighted to unveil two new products to its growing line of everyday essentials to help you put your best face forward this winter. Developed by renowned make-up artist Suzie O'Neill, the new editions to the expanding cosmetics line include a Blush & Bronze Palette and a Glamour Eyes Eyeshadow Palette. Available in two different colourways to compliment all skin tones, Suzie designed these light-weight powder palettes to add warmth, depth and naturally mimic the colour of the cheeks. Both colours of the Ayu silky powder blush are designed to imitate a natural flush and the soft, matte finish bronzers provide a sun kissed glow, making the skin look healthy and bright.
Designed to complement the Ayu Signature Eyeshadow Palette launched earlier this year, the new Glamour Eyes Eyeshadow Palette is a selection of five beautiful colours to further smoke and define the eyes for a more dramatic look. The tones include a soft cream sheen to highlight the brow bone, a soft pink pearl to enhance the lid and highlight the inner corners, a gorgeous cool brown sheen, a beautiful golden olive green shade to smoke and a deep brown matte to define.
To see the different ways to use the palette you can watch Suzie's videos on Facebook and Instagram at @suzie.ayumakeup The Ayu Blush & Bronze Palettes come in two shades, peach glow and natural glow, and are priced at €27.00. The Ayu Glamour Eyes Eyeshadow Palette is priced at €25.00. www.ayu.ie
--------------------------------------------------------------------------------------------------------------------------------------------------
With winter season approaching, what better way to prepare your skin, lips and hair by adding some Dr.Bronner's to your personal care regime. Made with certified organic, fair trade ingredients, Dr. Bronner's has an array of environmentally friendly products made without synthetic ingredients, including biodegradable soaps, skincare, lotions, and hair rinses, which will ensure your skin, hair, and lips are protected, nourished and ready for the winter season. In preparation for the cold months ahead, Dr.Bronner's Ireland along with HealthyBuzz.ie are promoting the following products to be included in any winter beauty regime this season, while also caring for the planet too.
Dr.Bronner's Organic Hand Sanitizer – Lavender – 59mls - €6.50
Cold and flu season is upon us so ward off any germs or infection with a purchase of the Dr.Bronner's Organic Hand Sanitizer. A work desk and handbag essential, spray Dr.Bronner's Organic Hand Sanitizer onto hands to quickly kill bacteria while leaving a lavender scent. Made with all organic, fair trade, natural ingredients, the Dr.Bronner's Organic Hand Sanitizer can even be used as a deodorizer or used at night as a pillow spray to help with a relaxing night's sleep.
Dr.Bronner's Lemon-Lime Organic Lip Balm – €4.75
Made with organic beeswax, the Dr. Bronner's Organic Lip Balms provide a protective barrier to the winter elements without any synthetic ingredients. Great for protecting lips in wet and windy weather, the organic jojoba, avocado and hemp oils help moisturise and also support healing chapped, dry skin anywhere on your body.
Dr.Bronner's Orange-Lavender Organic Body Lotion – 8oz - €13.95
Dr. Bronner's Organic Body Lotions are made with certified organic and certified fair-trade oils, free of synthetic ingredients and preservatives, and are gentle enough to be used anywhere including the hands, face and body. With organic jojoba oil to moisturize dry skin, Dr.Bronner's Organic Body Lotions also contains organic coconut oil, which assists with absorption, while organic hemp and avocado oils help keep skin smooth, supple and ready for the Christmas party season.
Dr.Bronner's Baby-Mild Organic Magic Balm - 57g - €13.95
The Dr.Bronner's Baby Mild Magic Balm has a blended formula of avocado, coconut, jojoba, hemp, olive oils and organic beeswax providing a soothing quality for dry or chapped hands in the colder months. The Dr.Bronner's Baby Mild Magic Balm has eight uses including; moisturising dry or chafed skin, helping to prevent nappy rash, soothing irritated red crease lines on babies arms and knees, heals recent tattoos, defines unruly eyebrows, styling beards or moustaches and can also be used as an eye cream or to tame flyaways.
The Dr.Bronner's range is stocked in health stores and selected pharmacies nationwide and can also be purchased online at www.healthybuzz.ie
--------------------------------------------------------------------------------------------------------------------------------------------------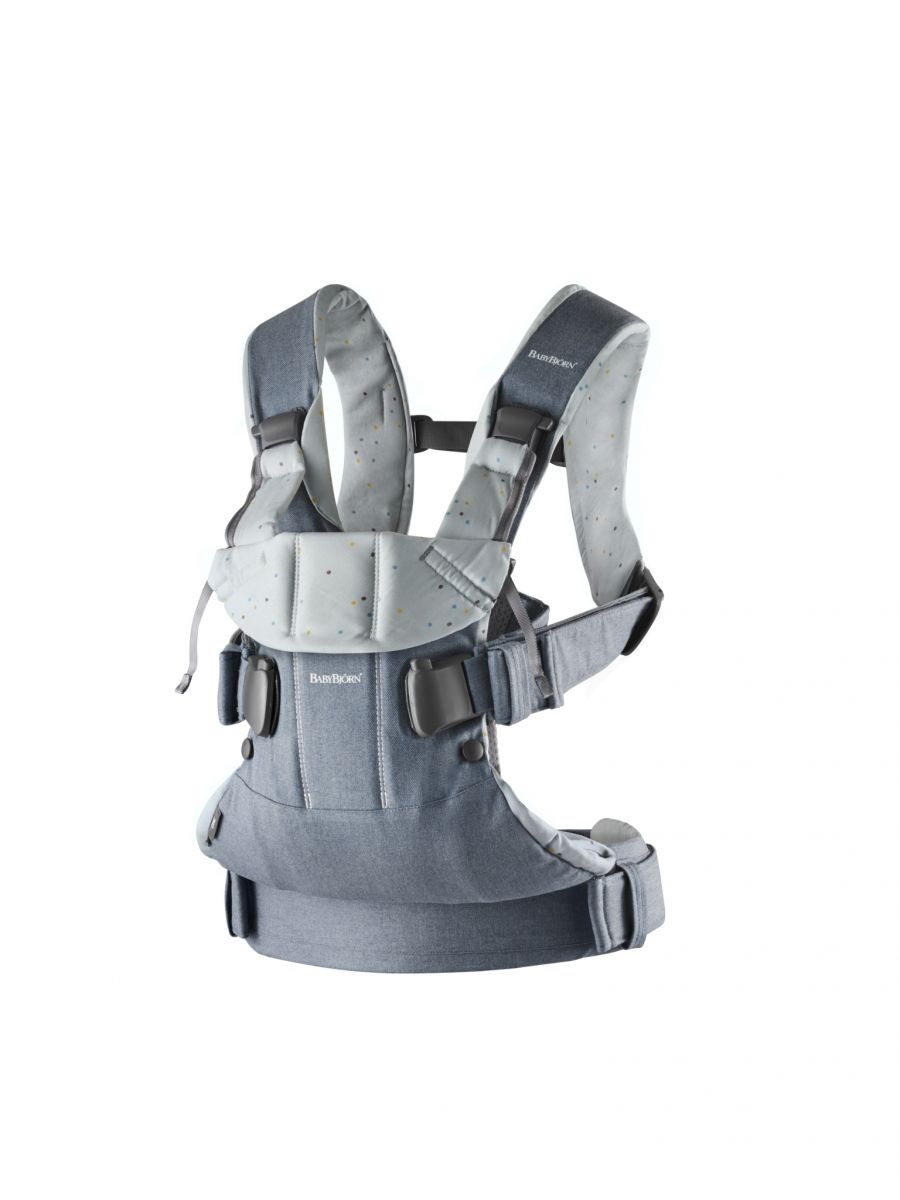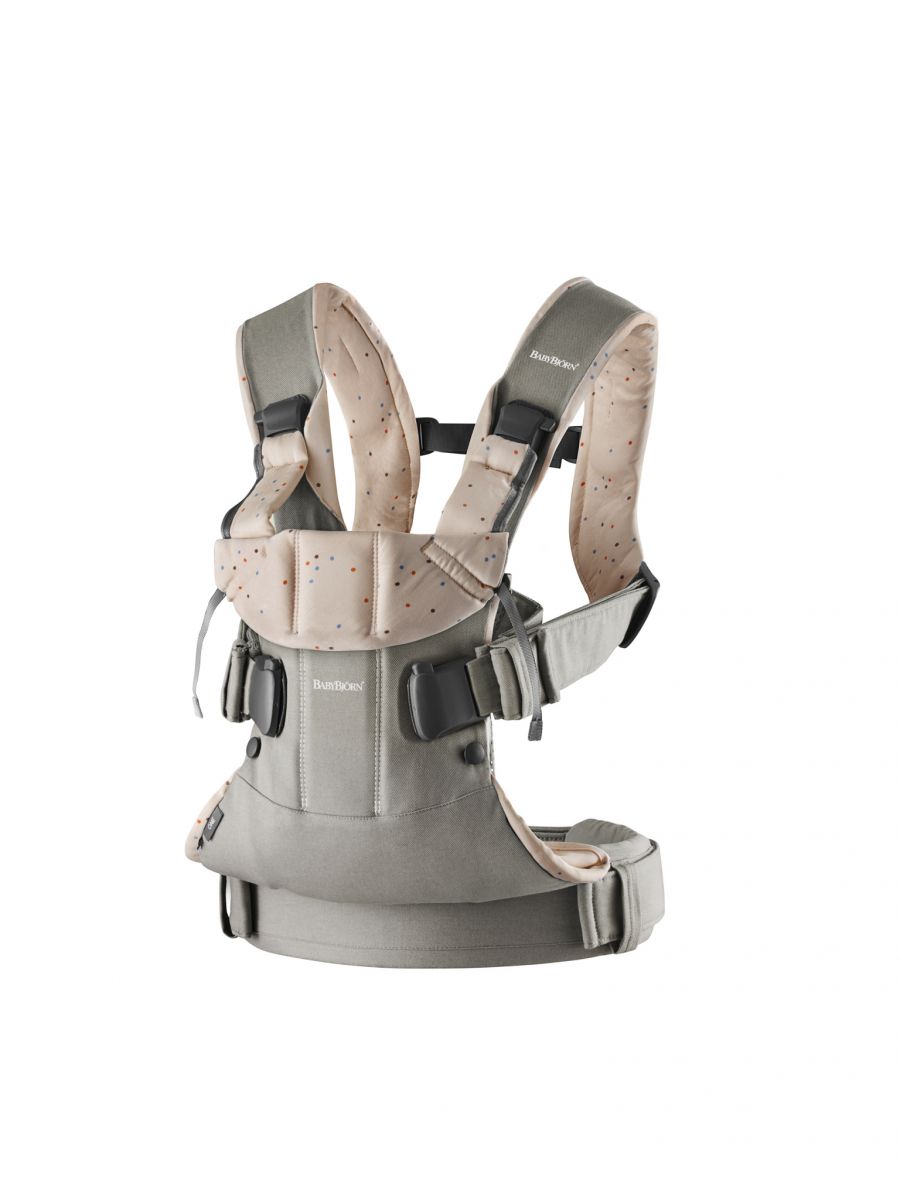 BabyBjörn have recently released a Soft Sprinkles collection in their award-winning Baby Carrier One. The collection features a playful print and soft colours, that have been carefully selected to appeal to style-conscious parents and blend effortlessly into modern homes. Baby Carrier One Soft Sprinkles is available in Classic grey/Pink sprinkles, BCI Cotton and Light denim blue/Blue sprinkles, BCI Cotton.
The new autumn collection from BabyBjörn, Soft Sprinkles, is delicately dusted with delightful dots. The collection features a playful print and soft colours that have been carefully selected to appeal to style-conscious parents and blend effortlessly into modern homes. The new Soft Sprinkles collection for AW2019 consists of Baby Carrier One and Bouncer Bliss.
--------------------------------------------------------------------------------------------------------------------------------------------------