Books for Children
BOOKS FOR YOUNGER READERS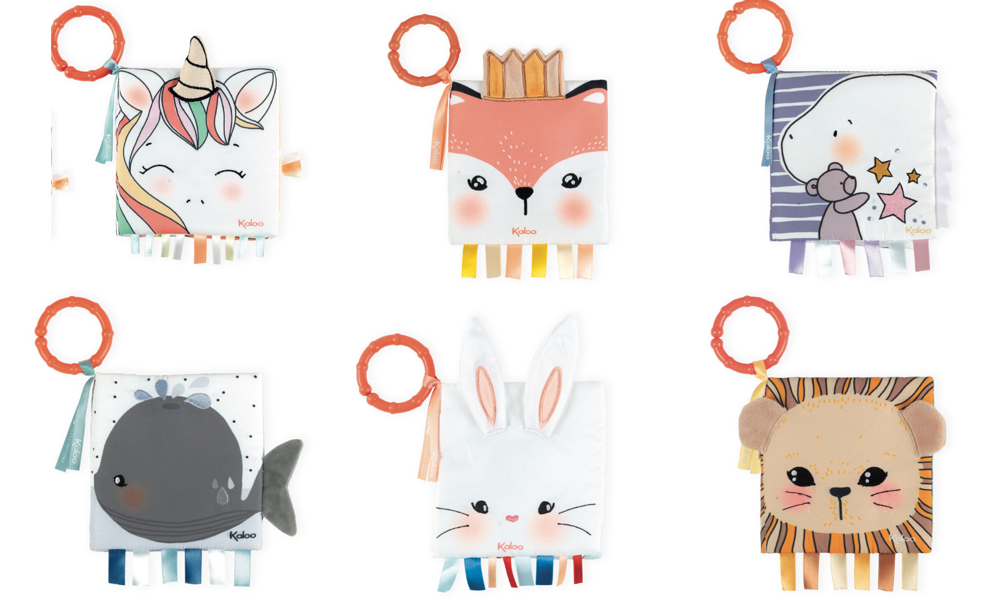 New from Kaloo: My Activity Playbook. Ideal from birth, these soft yet tactile books from Kaloo each have a charming little story to tell and fabrics to stroke, engaging baby's senses and encouraging a calming focus at home or out and about. WIth adorable crinkle paper sounds, a mirror, and squeaky sound embedded in each book, the cotton pages are embroidered in fine details and each has an additional element to cuddle. Our favourite is the whale with a velour tail! Colourful soft ribbons adorn each book, perfect for little fingers to play with. There are six sensory activity books to choose from: Lion, Whale, Fox, Rabbit, Dinosaur and Unicorn! The truly loveable characters make the perfect gift for a baby shower, christening, birthday or Christmas gift. Available online from Ollie & Dollie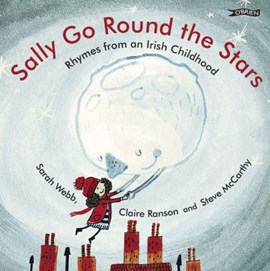 Sally Go Round The Stars: Rhymes from an Irish Childhood by Sarah Webb and Claire Ranson (O'Brien Press) A marvellous collection of Irish rhymes to delight any child, beautifully illustrated in this attractive board book. A short selection of favourite rhymes from the original Irish Book Award short-listed title, Sally Go Round the Stars (2011). This special new book features a marvellous collection of rhymes including Janey Mac, Kinny Malink, Mary Mac Mac Mac, Michael Finnegan and more. Beautifully illustrated by Steve McCarthy, this is a perfect gift for young readers. All royalties from the sale of this book will go to Barnardos.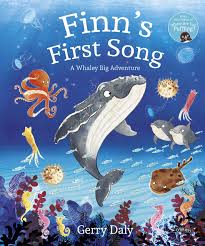 Finn's First Song: A Whaley Big Adventure by Gerry Daly (O'Brien Press) Squeeeal…thwop…thowp…dwoooooerrrp! Dad sings his magical whale songs to Mum and baby Finn, far far away across the huge ocean. Finn the baby humpback whale and his mother are swimming across the ocean to find his father. But when they come across some great big ships the sonar confuses them and baby whale gets lost. With the help of some new friends, baby whale learns to sing his first song and is reunited with his mother when she hears his singing. They continue their journey to the Irish coast, guided once more by his dad's long magical songs… A gorgeous new picture book adventure with charming underwater scenes and beautiful characters, from the creator of Where Are You, Puffling?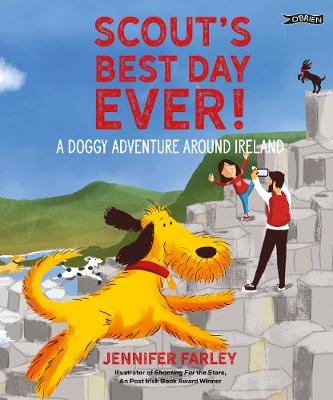 Scout's Best Day Ever! A Doggy Adventure Around Ireland by Jennifer Farley (O'Brien Press)
Scout, Daisy and dad are going on holiday all around Ireland, to see the famous sights. Cat doesn't care. She is staying at home with Gran. Scout promises to send cat a postcard from every place he visits around Ireland. But which will be the best day ever?
From listening to music in Cork, watching a rugby match in Limerick, climbing the Sugar Loaf in Wicklow, to swimming in the sea in Galway, Scout has so much fun!
But sometimes the nicest thing of all is coming home…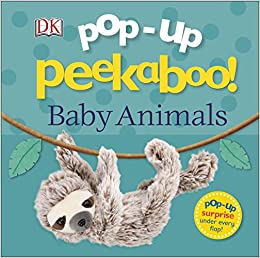 Pop-Up Peekaboo! Baby Animals (DK) The baby animals are playing hide-and-seek. Peek under the flaps and watch them pop up from the page! Exciting pop-ups promote memory, imagination, and parent and child interaction. This lift-the-flap board book is packed with adorable photos of stuffed toys that you will just want to cuddle, from a cheeky monkey, lively tree frog, and sleepy sloth. Hands-on play builds confident book skills for pre-school children, as peekaboo games reward curiosity and rhyme repetition help children remember and retain first words.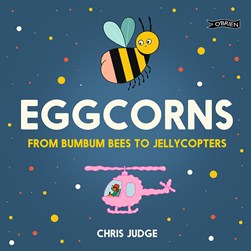 Eggcorns From Bumbum Bees to Jellycopters by Chris Judge
(O'Brien Press)
Have you ever seen a Bumbum bee, or an Elelamp? Does your pet wear Doggles? These are all Eggcorns, where a child's mispronunciation can add a whole other level of meaning! What would a bumbum bee (bumblebee) or Elelamp (elephant) look like? Or Doggles (goggles) or a Carcodile (crocodile)?
In this hilarious new book, award-winning picture book author Chris Judge uses his bizarre sense of humour to reimagine mis-pronounced words and phrases by children. His amazing picture books include Brian and the Vikings, and The Lonely Beast series among others.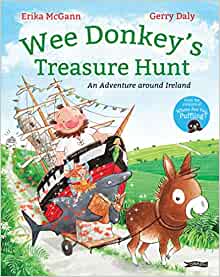 Wee Donkey's Treasure Hunt by Erika McGann and Gerry Daly (O'Brien Press) A wee donkey sat in the shade of a tree. 'If you had one wish, Grandad, what would it be?' 'I'd fix this old back and these wobbly knees, and go see the sights that are out there to see.' Wee Donkey's grandad would love to travel around Ireland, but his old knees are too wobbly. So Wee Donkey snkeaks off on a great big adventure, to bring back all the best things she can find for Grandad! Wee Donkey trots off to the Liffey to the Jeanie Johnston, to Wicklow to see the round tower at Glendalough, to the Blarney Stone, the Giant's Causeway, The Book of Kells at Trinity College, has a swim out to sea in Galway, and visits the Hill of Tara. But you can't just go around taking national treasures... and soon the Guards are in pursuit!
A heartwarming, funny and beautifully illustrated new picture book from the author & illustrator of Where Are You, Puffling?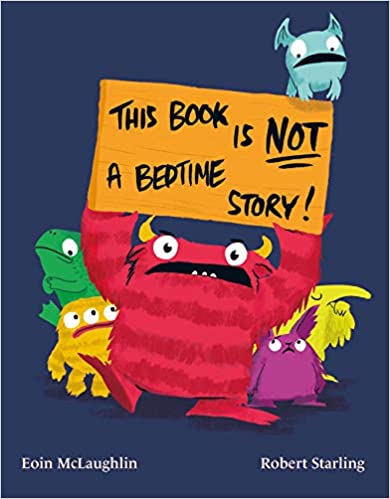 This Book is NOT a Bedtime Story! By Eoin McLaughlin (Pavilion Books)
This book stars the world's scariest monsters. Or does it? Are Fluffy 'Terror' McFluff and the gang really as scary as they think they are? Perhaps not! In fact this book is pretty good at bedtime. Little Mouse fell asleep last time he read it.
This gang of monsters are ready to tell you a scary, strange and spooky bedtime story. Except they're not very scary after all... they're a bit silly, actually! They'll try their hardest to terrify you - in a haunted house, a lonely wood, a ghostly ship and the darkest dark - but each time they fail. In fact, these cute and cuddly monsters are very similar to us humans, and all they really want is a cosy, snoozy, good night's sleep.
Renowned Irish children's author Eoin McLaughlin and award-nominated illustrator Rob Starling join forces to soothe any night-time worries in this hilarious, not-so-spooky tale. This Book is Not a Bedtime Story is a playful picture book that reassures children, makes them laugh, and gets them ready for a peaceful bedtime. Grown ups will enjoy it too!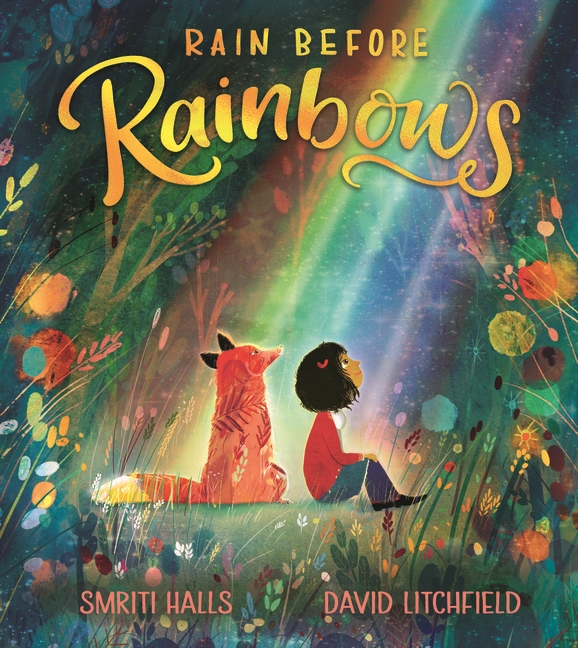 Rain Before Rainbows by Smriti Halls (Walker Books)
An uplifting, stunningly beautiful book about optimism in the darkest of places. Rain before rainbows. Clouds before sun. Night before daybreak. A new day's begun.
A girl and her companion fox travel together from a place of loss and despair, through uncertain times, towards the hope of colour, light, and life. Along the way, they find friends to guide and support them. Together, they build a glorious future and discover there is a way out of the darkness, into the light of the rainbow. A book with immense hope at its heart, this is a positive message for anyone who has ever gone through a tough time.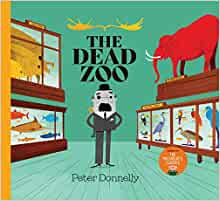 The Dead Zoo by Peter Donnelly (Gill Books)
Mr Gray is a very serious man. And he is in charge of a very old, very serious museum filled to the brim with stuffed animals. Mr Gray does not like people. He does not like children. He is most at home with things that are stuffed. So when a real live mouse decides to move into the Dead Zoo, Mr Gray is determined that she must go. That is, until he needs her help. Another instant classic from the creator of the award winning President picture book series, with a gorgeous tribute to one of Ireland's most popular museums – the National History Museum.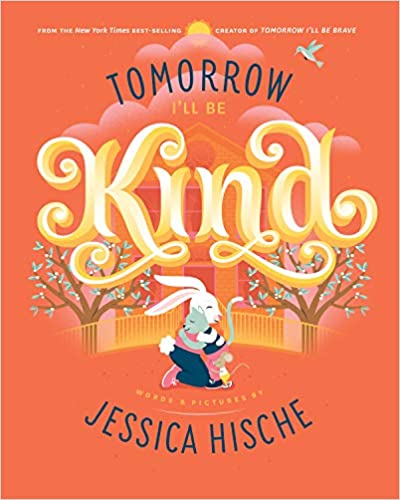 Tomorrow I'll Be Kind by Jessica Hische (Trigger Publishing)
Tomorrow I'll be everything I strive to be each day. And even when it's difficult I'll work to find a way.
Immerse yourself in the beautifully hand-lettered words of wisdom, hope, and positivity alongside adorable illustrations of love and caring.
This book is a reminder to all readers, young and old, that the smallest kind gesture can make the biggest difference in the world - we just have to remember to be kind to one another. An uplifting and beautifully designed book for 2 -5 year olds, showing how small acts of kindness have the power to change the world.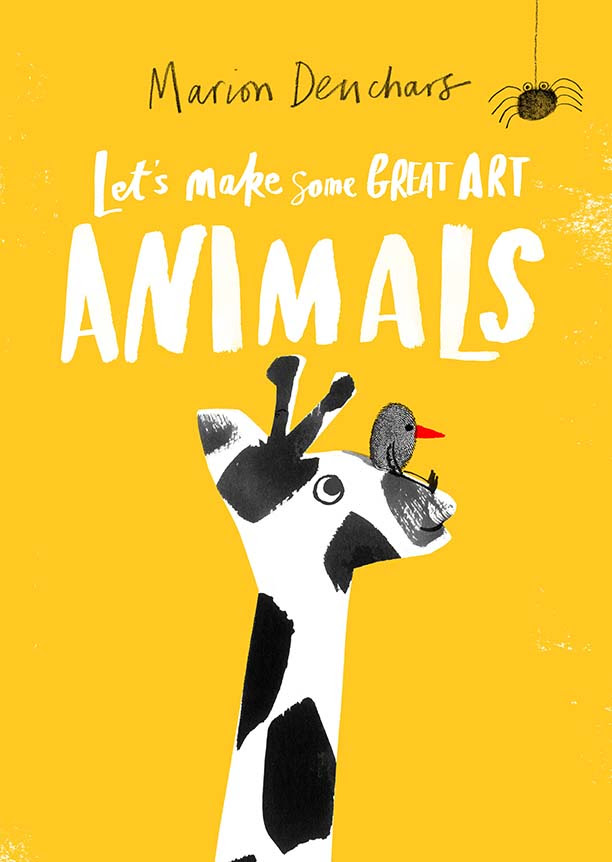 Let's Make some Great Art: Animals /Patterns by Marion Deuchars (Laurence King Publishing)
Award-winning British illustrator Marion Deuchars has returned with a new addition to her popular Let's Make Some Great Art activity book series.
From drawing and painting to collaging and printing, Let's Make Some Great Art: Animals includes all kinds of art activities to engage budding artists and animal-lovers.

Get creative as you blow-paint your own strange creatures, make handprint animals, or use paper and fingerprints to make greyhounds, giraffes and tigers.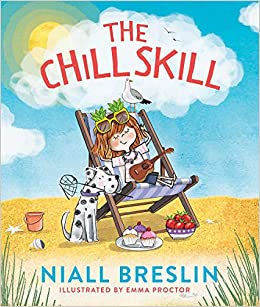 The Chill Skill by Niall Breslin (Gill Books) Bressie's third picture book helps children manage anger when things don't go their way. When Sam's mum takes her phone back, Sam begins to feel cross …So Grandad teaches her a breathing technique which puts out the angry flames that are making her feel hot and bothered. It really works and soon Sam is feeling much better and enjoying a great day at the beach with her family. The Chill Skill equips children with another really useful mindfulness tool from Bressie and is beautifully illustrated by Emma Proctor. The book explores the subject of anger – an essential emotion that can be difficult to understand or manage. Children can learn not to suppress or ignore anger, but to learn how to deal with it using breathing techniques and mindful practice. An excellent addition for any household and perfect gift idea!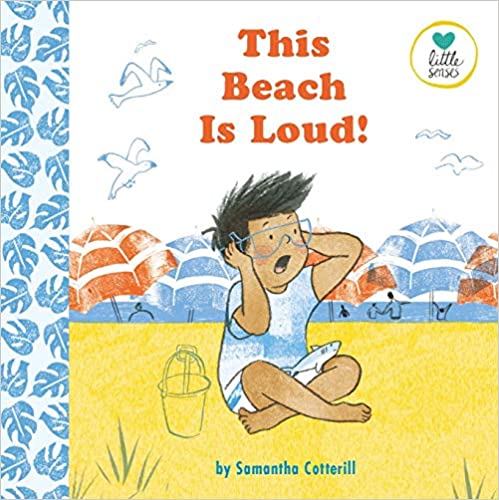 This Beach is Loud! Little Senses Series by Samantha Cotterill (Upside Down Books)
Going to the beach is exciting. But it can also be busy. And loud. Sand can feel hot or itchy or sticky ... and it gets everywhere! It can be difficult for kids, especially those on the autistic spectrum or with sensory issues, to deal with new experiences. Too much excitement can often result in sensory overload. In This Beach Is Loud! a sensitive boy gets overwhelmed by all the sights, sounds and sensations at the beach. Luckily, this kiddo's dad has a trick up his sleeve to help his son face these unexpected obstacles. This Beach is Loud! is an illustrated picture book designed specially to help children process their experiences in a positive way. It uses proven techniques and a simple story with soothing exercises in order to help parents teach their children in an interactive and informative way.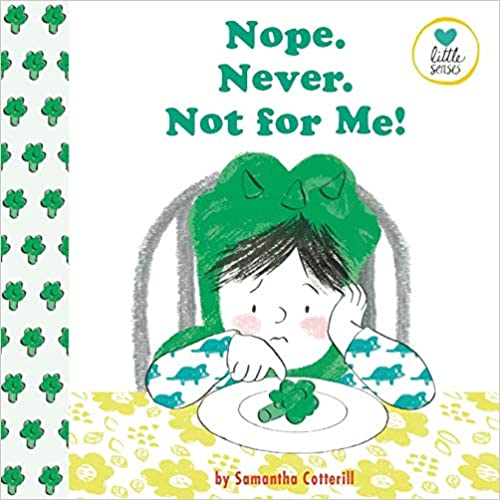 Nope. Never. Not for Me! Little Senses Series by Samantha Cotterill (Upside Down Books) A young child refuses to try a bite of broccoli - that is, until her mum guides her through a careful exploration of the new food. First, she looks, then she sniffs, then she touches, and finally takes one tiny bite. What do you know? Broccoli isn't so overwhelming after all! Children are often picky eaters, but for kids on the autism spectrum or with sensory issues (such as sensory processing disorder), trying new foods can be especially challenging. However, with help and encouragement, it is possible to put an end to children s reservations and encourage positive emotions towards new food.
Nope. Never. Not for Me! is a beautifully illustrated picture book which has been designed especially with picky eaters in mind. Its deceptively simple story guides children through the process of trying new food, with support and encouragement aplenty. It uses a proven method of food introduction established by Dr. Emily Kuschner PhD from The Children s Hospital of Philadelphia. This is a patient, light-hearted story with a serious message, designed to appeal to kids and help them overcome their fears and gain the confidence to explore new foods.
--------------------------------------------------------------------------------------------------------------------------------------------------------------
BOOKS FOR AGE 7+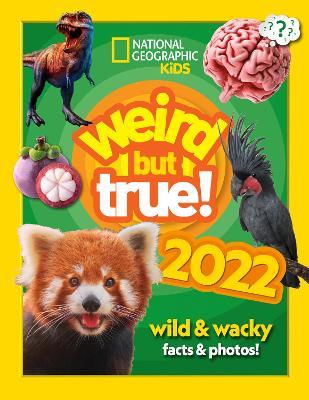 The new range of National Geographic Kids childrens' books, includes some excellent stocking filler ideas for this Christmas.
The World's Most Amazing Places is a large, hardback picture book with 1000 incredibly cool and strange facts. Travel-curious kids aged 8+ can visit 100 of the most amazing places, from the Cave of Crystals to Shark Bay. Bright, colourful photographs of places and animals will help kids figure out where, what, why and how!
Weird But True! 2022 is a massive compendium picture hardback, loaded with jaw-dropping facts and true stories that will fascinate and entertain children aged 5+. Wild and wacky photos include strange yet true stories, such as how sloths only poo once a week - and it's one of the few things they climb down to the forest floor for!
Weird But True! Christmas for ages 5+ is a smaller but equally fun compendium, full of 300 wacky facts about the most wonderful time of the year. Did you know that Jingle Bells was the first carol played in space? Or that artificial snow can be made out of seaweed?!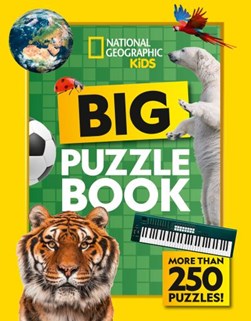 Animals Riddle Book is a brain-teasing pocket book of animal riddles for ages 7+. This pocketbook edition cram 300 fun riddles and brain-teasers into one book, which is one of 12 in the puzzle books series from National Geographic Kids.
One of those 12 titles - The Big Puzzle Book is designed to test your knowledge and get thinking with more than 250 fact-packed puzzles, from mazes to sudokus - suitable for ages 7+.
A chunky, kids sized puzzle book, its bright and bold design features brain-tickling quizzes, sudokus, crosswords and word searches that will test the knowledge of the most curious of kids.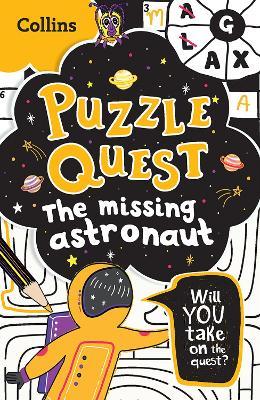 The Puzzle Quest series ties a variety of puzzles to fantastic stories to keep children aged 7+ engaged and entertained. Children who love mystery and solving puzzles will enjoy any of these four titles: Mythical Mystery, Enchanted Lands, The Missing Astronaut, and The Time Traveller. Solve more than 100 puzzles in each adventure story, and continue your quest to collect the set.
Little Inventors: Mission Oceans! is an activity book for ages 7+ that will help children come up with new inventions to save the seas. How could you clean up the ocean, cool down coral reefs, and travel to the deepest depths of the sea? Kids can even upload their invention drawings to www.littleinventors.org to get feedback and who knows, their ideas could be made real!
For more information on any of these educational, fun and informative books for children - head over to www.harpercollins.co.uk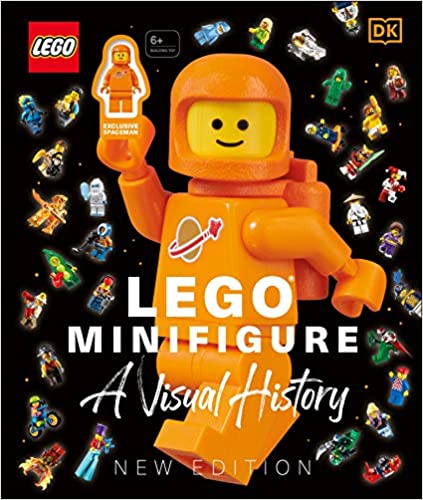 LEGO® Minifigure: A Visual History (DK Dorling Kindersley)
Celebrate the epic journey of the LEGO® minifigure in this encyclopaedia which also features an exclusive orange spaceman! Enter the world of minifigures with this fully updated edition. The first minifigure was created in 1978, and today the entire minifigure population could circle the globe more than five times! Starring more than 2,000 of the most popular and rarest minifigures from the LEGO® Minifigure Series and themes including LEGO® NINJAGO®, THE LEGO® MOVIE™, LEGO® Star Wars™, LEGO® City, LEGO® Harry Potter™, and many more. From astronauts and vampires to superheroes and movie characters, feast your eyes on the most awesome minifigures of every decade.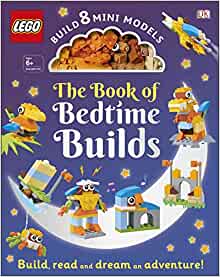 LEGO Book of Bedtime Builds (DK)
Get ready for a bedtime adventure – build, read and dream an adventure! Build one of 8 Mini Models with the bricks supplied with this book – then read the story. Turn off your screen and wind down with a bedtime build and storybook.
Tomorrow, choose a new adventure to build and read together. An innovative new approach to creativity and story time for kids aged 6+.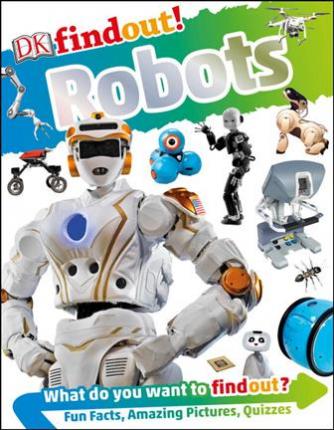 DK Find Out! Robots This fun, fact-filled book for kids ages 7-9 guides readers through the science behind the abilities of life-like robots, and how these humanoids might become even more advanced in the future. A fascinating STEM-based combination of close-up images, quirky facts, quiz questions, and robot trivia. When were robots first dreamed up? What does an industrial robot do? How do robots sense the world around them? Learn about the different types of robots and the famous engineers who created them, discover how robots think through illustrated charts, diagrams, and coding language. From the industrial and medical fields to entertainment and home security, kids will discover the many ways robots can improve our lives--and our futures. Bright, fun, and informative, DKfindout! books are perfect for your child to use on their own or share with siblings. There is something on every page to engage and excite them as they learn, discover, and find out about incredible topics.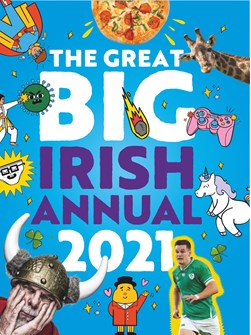 The Great Big Irish Annual 2021 (Gill Books)
A look back at the big events of the very strange year that was 2020 – from coronavirus to viral jokes and home-schooling fun. How will you do in the Big Quiz of the Year? Were you watching out for wacky weather? Have you year's annual will also include an interview with super scientist Luke O'Neill. This definitive bumper book of the year covers all the unusual things that happened in 2020, as well as history, sport, jokes, riddles and pages for you to fill in your own record of the very strange year gone by.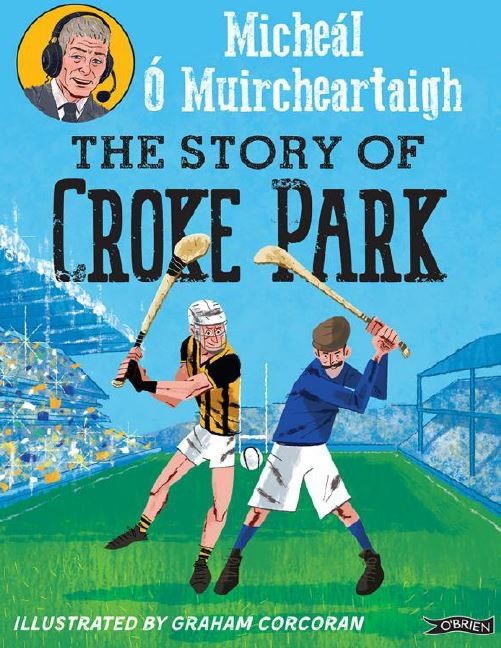 The Story of Croke Park by Micheál O Muircheartaigh (O'Brien Press)
It may seem strange to us now, but for a long time, with Ireland ruled by Britain, it was against the law to play sports like hurling and Gaelic football. That has all changed, and football, hurling and camogie are Ireland's most popular sports. Gaelic sports icon Micheal O Muircheartaigh shares his lifelong passion for the GAA with young readers, as he guides them through its history, and its most iconic stadium, Croke Park.

The stadium changed as Ireland changed, and it has been the venue for some of the most memorable matches in our history, as well as major historic events like Bloody Sunday. Micheal picks his favourite players, matches and incidents from history and talks about the thrilling experience of commentating on games, and seeing the fabled cups - Sam Maguire, Liam McCarthy, O'Duffy and Brendan Martin - being held high by the All Ireland winners. A must for all young GAA fans.
Irish Book Awards 2020 Shortlist: Children's Book of the Year (Senior).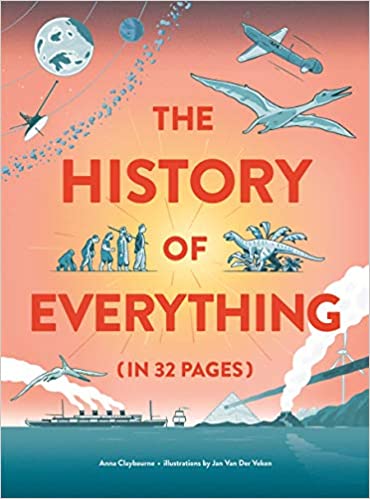 The History of Everything (in 32 pages) by Anna Claybourne (Laurence King Publishing)
In the beginning, about 13.8 billion years ago, the Universe started with a bang. Travel through time and space to learn how the world has evolved from the Big Bang onwards.From the creation of the stars, through the evolution of plants and animals, the dawn of the dinosaurs, and on towards the first humans, early civilisations, empires and technology, this incredible book will take you through the history of, well, everything!

The History of Everything in 32 Pages is a visual guide to 'everything' - from the formation of the solar system, right up to the modern day.
Fourteen exciting double-page spreads draw you into a world of discovery. Each fascinating scene depicts a key development in life on earth, with colourful and engaging illustrations and packed with interesting facts and figures.
The History of Everything in 32 Pages takes you through the ages in a compact and concise way, covering a huge-ranging subject in just one book! A fun and accessible guide to the history of the universe, this book is suitable for children aged 7 and above.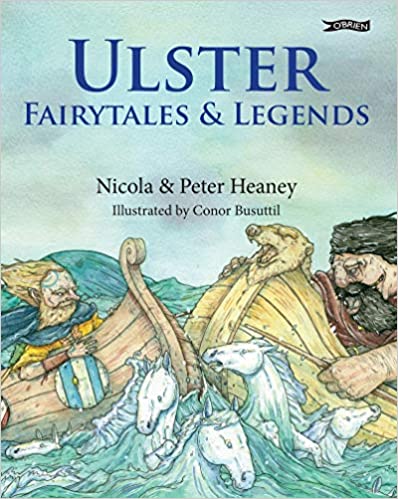 Ulster Fairytales & Legends by Nicola & Peter Heaney (O'Brien Press)
Enchanted horsemen riding out of the sea. A bull so special it starts a war. A deadly serpent who destroys whole villages. Where did the Red Hand, the famous symbol of Ulster, originate? It's the hand of Heremon, a chief so keen to be first to lay claim to the land that he cut his own hand off the threw it from a ship! Not all legends from Ulster are so gory, of course, and in this collection we meet The Great Brown Bull, The Horsemen of Aileach, Paiste, The Great Black Pig, Maeve MacQuillan, Fintan, Febor and Fia and, of course, Colmcille and the Book of Movilla. Lavishly illustrated by Conor Busuttil, this is a new collection of nine legends – one each from Antrim, Armagh, Cavan, Derry, Donegal, Down, Fermanagh, Monaghan and Tyrone.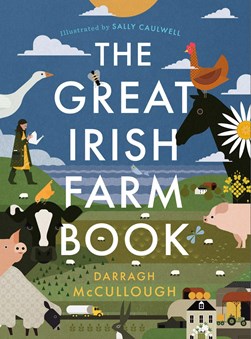 The Great Irish Farm Book by Darragh McCullough (Gill Books)
Ireland's best-known farmer's new book is here to teach your child everything they need to know about Irish farming! Did you know that there are almost 2,000,000 pigs in Ireland? And that sheep have rectangular pupils, which means they have amazing vision? Would you believe only 10 per cent of the milk produced in Ireland is consumed here? And that hens are pregnant for 21 days, but a horse can be pregnant for up to 345 days? How about the fact that despite our love of spuds, grass is Ireland's top crop, covering 3,700,000 hectares, while potatoes cover only 9,000 hectares? From the farmer's day to the changing of the seasons, from animals and crops to machinery and technology, and from ancient times to the modern day, The Great Irish Farm Book will take you on a fascinating journey through life on an Irish farm.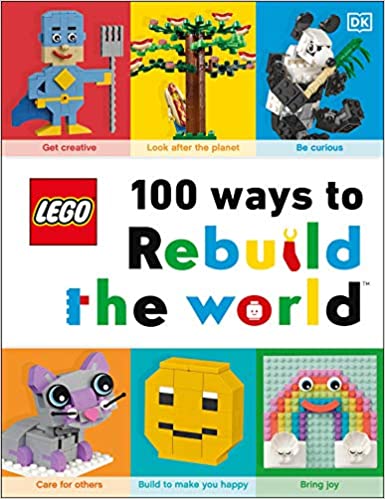 LEGO 100 Ways to Rebuild the World by Helen Murray (DK)
You're never too young to change the world! Discover 100 fun ideas to be kind and spread joy to the world around you. Get creative with your LEGO® bricks and be inspired to care for others, yourself, and the planet.
Make a neighbour a LEGO thank-you card … Get active with a LEGO building race …Create a LEGO emoji to make your friend smile … Plant bee-friendly flowers and build LEGO bees to spread the message … Bring joy to your neighbourhood with a LEGO rainbow in your window…
How will you rebuild the world?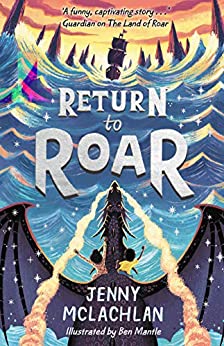 Return to Roar by Jenny McLachlan (Egmont Books)
Twins Arthur and Rose cannot wait to go back to Roar, the fantasy world they get to through their grandad's attic. Roar is a land of dragons, mermaids, unicorns, ninja wizards and where anything they can imagine can be real. But when they return there is no time for exploring, because a message arrives from their scarecrow enemy, Crowky. A magical series that celebrates the power of imagination and finding the greatest adventures in the most ordinary of places - perfect for children aged 8, 9, 10 and upwards, and fans of Narnia, Jumanji and How to Train Your Dragon. Featuring breath-taking illustrations by Ben Mantle and stunning fold-out cover artwork.
--------------------------------------------------------------------------------------------------------------------------------------------------------------
BOOKS FOR AGE 9+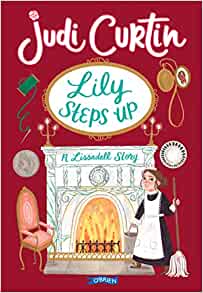 Lily Steps Up: A Lissadell Story by Judi Curtin (O'Brien Press)
Friends Lily and Nellie work long hard hours as housemaids for the Gore Booth family in the Big House. And yet these are days filled with friendship, fun, and even madcap bicycle rides with Maeve, daughter of the famous Republican, Countess Marcievicz. But Lily knows there's an empty place in her friend's heart. Nellie is all alone in the world; she grew up in the workhouse, where she was separated from her sisters. Lily longs to help her, but could she end up losing all she has – even her livelihood. And what will happen to her hopes and dreams? Just how much would you give up for a friend? A heartwarming and engaging new story of friendship set in the changing world of early 20th century Ireland.
Aim High: Irish Sports Stars, Trailblazers and Mavericks by Donny Mahoney (O'Brien Press)
Meet the Irish men and women who aimed high in the sport they love. From Dan Donnelly, our first heavyweight boxing champion, to our greatest runner, Sonia O'Sullivan. From Brian O'Driscoll's amazing rugby performances to Rosemary Smyth's rally driving brilliance. GAA stars like Cora Staunton and Christy Ring. From the heroic rowing of the O'Donovan brothers to our women's hockey team: the first ever Irish team to reach a world final. Featuring many people whose achievements have fallen from view, such as Anne O'Brien (the first Irish female professional football player) and Francie Barrett, the first traveller to represent Ireland at the Olympic Games. The remarkable stories of these trailblazers from throughout Ireland will inspire and excite children of all ages. These inspiring stories prove that sport is about more than just talent – it's also about drive, hard work and believing in yourself!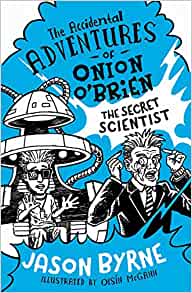 Onion and the gang are at it again. This time they've stumbled across a Russian scientist at an old folks' home whose crazy experiments are causing all kinds of confusion in Ballinalud. Suddenly there are old people acting strangely all over suburbia, power cuts and People in Black (PIBs) menacing the locals. Not even The Ferg and Judge, the local guards, can figure it out. It's up to the Five Os to solve the mystery, preferably before dinnertime.
The Secret Scientist is the third accidental adventure for Onion O'Brien and his gang of friends, the Five Os. This hilarious story from the zany brain of one of Ireland's greatest funny men will be adored by all kids with a zest for fun. Oisin McGann's instantly recognisable illustrations pepper the book with action and vibrance, matching Jason's wit and irrepressible humour.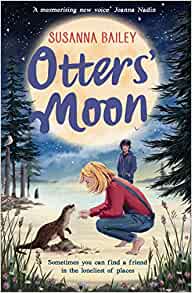 Otters' Moon by Susanna Bailey (Egmont Books)
Luke hates his life. His dad is busy with a shiny replacement family. His mum just isn't herself anymore. So when his mum insists they spend their holiday on a remote Scottish island, things go from bad to worse. The sun never appears, the locals don't speak, and even the seabirds are malevolent. Then, Luke meets Meg, who lives with her grandfather, Seth, in a boarded-up boat house on the beach. Luke follows Meg to the forbidden Puffin Bay, and discovers a surprising world, teeming with life and colour. There they rescue an otter pup, too young to survive alone. They name him Willow, and care for him while he learns to fend for himself in the wild. But danger lurks behind the beauty of Puffin Bay, and when Meg and Seth go missing, Luke sets out to find them. Before long, it is Luke that must depend upon Willow for survival . . .
The brand new novel from the critically-acclaimed author of Snow Foal. A beautiful and heart-wrenching middle grade debut for kids aged 9 to 12, set in the beautiful wilds of a remote Scottish island. This magical story of friendship, hope and discovering that what seems lost is not always lost forever, is perfect for fans of Jacqueline Wilson, Cathy Cassidy, Tarka the Otter and Gill Lewis.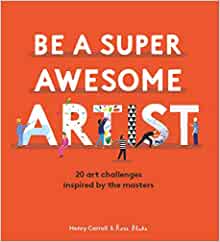 Be A Super Awesome Artist by Henry Carroll & Rose Blake (Laurence King Publishing)
Become a super-awesome artist with this fantastic new book. Using real examples of art for inspiration, this great book features 20 exciting art challenges to help you create your own masterpieces.
Channel the artistic genius within and you'll be painting like Pollock, doodling like Duchamp and creating like Kahlo in no time.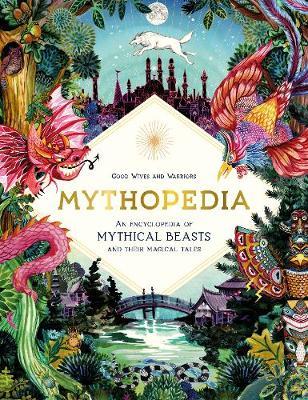 Mythopedia: An Encylopedia of Mythical Beasts and their Magical Tales by Good Wives and Warriors (Laurence King Publishing)
From the West African fable of Anansi the Spider, to Michabo, the magical hare who rebuilt the world and Tanuki, the sweet but troublesome racoon-dog of Japanese folklore, Mythopedia is an encyclopedia of mythical creatures that covers legends, tales and myths from around the world.
Lovingly created by the illustration duo behind the popular flipbook Myth Match, this book contains pages upon pages of cultural folklore from all around the world. Let these weird and wonderful creatures spark your child's imagination for their own storytelling and drawing while teaching them about international cultures.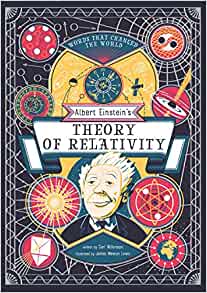 Albert Einstein's Theory of Relativity by Carl Wilkinson
(Laurence King Publishing)
'The important thing is to not stop questioning' – Albert Einstein.
Understand how Einstein came to write the most famous equation in history and see how the world was changed forever.

Broken into 10 bite-sized chapters, this step-by-step journey through Einstein's mind takes his original manuscripts and makes them accessible to budding scientists everywhere.