Parents Gift Guide
Bloom and Blossom has some exciting new products in its book-inspired range for children and fans of Roald Dahl and Eric Carle. With bright and daring colours and instantly recognisable characters such as Matilda and the BFG, you'll not miss these in the shops!
Matilda's Magical Pillow Spray smells of sweet orange and lavender, to soothe and calm your child at bedtime. For children spending time in the pool, a new 3-in-1 swim product has also been added to the Matilda range. A shampoo, conditioner & body wash in one, it has a beautiful pink lemonade aroma. There is a brand new yummy The Enormous Crocodile range is exclusive to Boots and is aimed at helping children aged 4+ get their best night's sleep, and the range also includes a Hair & Body Wash with lavender and eucalyptus, that's suitable for sensitive skin. The BFG's Bubble Bath is made from natural ingredients and suitable for those with eczema, with lavender and eucalyptus.
All Bloom and Blossom ranges are available in bigger pack sizes too, for families of all shapes and sizes. The 500ml products are made from 100% recycled plastic and 100% recyclable, including the pumps and caps. All products are 97-100% naturally derived and suitable for sensitive and eczema-prone skin, dermatologist and paediatrician approved, 100% vegan and never tested on animals.
Explore all of these scrumdiddlyumptious ranges online at www.bloomandblossom.com
Silentnight's Safe Nights Crochet Edge Blanket is available in grey or pink, machine washable up to 40 degrees and perfect for keeping baby snug. It's delicately scalloped edge adds a handcrafted look to the super soft regular crochet knit. Leading sleep expert, Silentnight, has over 70 years experience and the Safe Nights range has been designed and tested to the highest of standards. A classic twist on a breathable modern blanket for your little one, available online and in stores nationwide.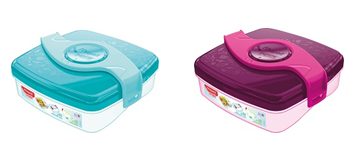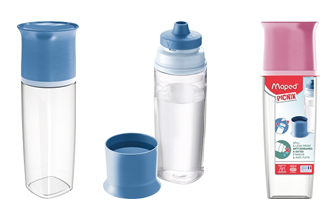 With the outdoors proving a light relief for many at the moment, the new al fresco range could be the answer for families or socially distanced groups to come together* and Maped Helix has got everything you need for that perfect picnic. Thanks to the much-loved brand's Picnik range, families can now enjoy fantastic al fresco dining with both adults and children ranges available.
The full set comes complete with a plate, cutlery, bag and water bottle, all of which are made from top quality, long lasting, reusable materials and both are easy to wash and maintain. With a nod to environmentally friendly living, gone are the days of arriving at your picnic spot with copious amounts of plastic and filling public bins with endless amounts of waste.
Thanks to this innovative collection from the leading stationery manufacturer, rubbish can be kept to an absolute minimum, if any! From lunch boxes and bottles to plates and cutlery, the BPA-free products are designed specifically for ease of use and will keep snacks in tip top condition. With dishwasher safe materials, clip locks and automatic sealing systems, say goodbye to spillages and leaks and impress family and friends with delicious food just as it was intended.
The Concept Lunch Boxes are easy to clean and the clip turn lock ensures lids stay on, keeping food safe from spilling. Kids Design options are in Comic and Paris designs.
To find your nearest Picnik stockists, visit Maped Helix or buy directly from Amazon.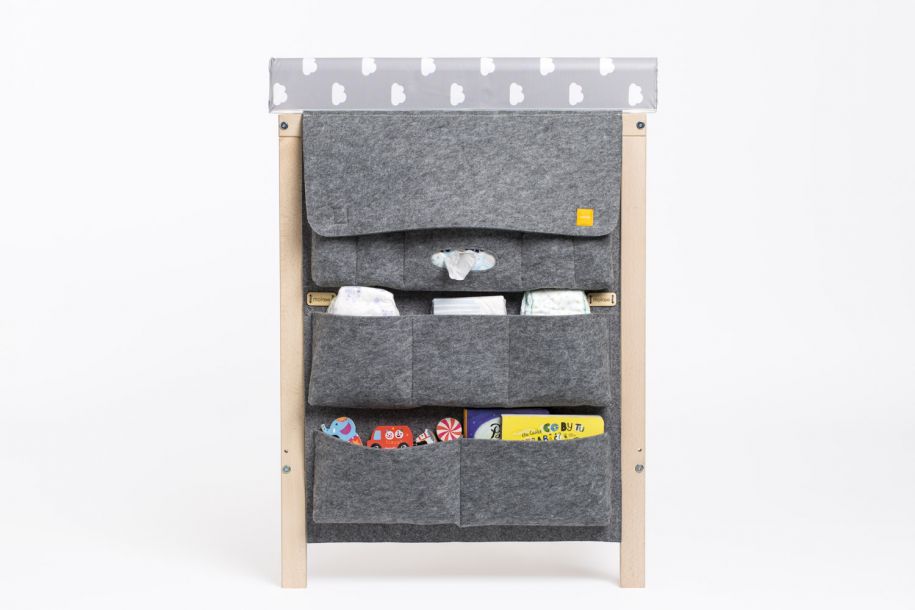 moKee's
Scandinavian inspired baby nursery range has just added a space saving
Pokee Cot Organiser.
The Pokee not only looks smart and tidy, it's stylish storage system will help parents manage all those nappies, wipes and socks that inevitably surround babies. Organisation is key with a new baby, and the Pokee storage system can hang from your baby's cot or changing station, making it a super cool and slick space saver. Fill thirteen pockets with nappies, cosmetics, blankets, wipes or toys. (This must have been designed by a parent, as the different shape and size pockets are just what is needed when you have your hands full!)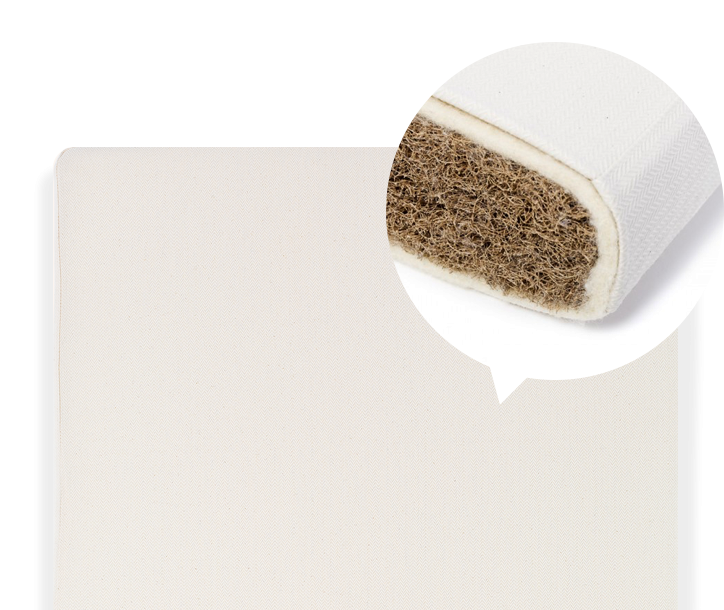 moKee's
eco-friendly
Natural Cot Bed Mattress
is made from 100% chemical-free materials and it has a two-sided wool layer to ensure a good night's sleep for baby.
The cooling cotton layers helps to regulate the body's temperature and hypoallergenic wool padding is ideal for babies who may be prone to allergies. Offering both comfort and safety, the coco-latex core layer supports the baby throughout the whole night as the structure adapts to the human body. Available in two sizes 120 x 60cm and 140 x 70cm.
The Natural Cot Bed Mattress is made from coconut husk, lambswool and the softest cotton to guarantee a restful night sleep for your baby. It's lovely quality and soft cotton feel will appeal to parents looking for a natural cot mattress for little ones. The moKee mattress range also includes a Ramen Breathable Cot Mattress and an Aloe Vera Baby Mattress All mattresses are covered by a 365 days full guarantee.
--------------------------------------------------------------------------------------------------------------------------------------------------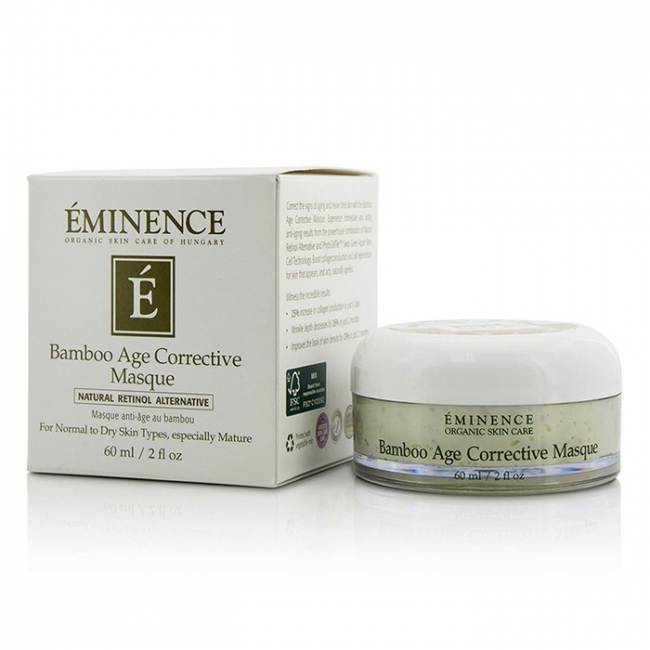 Treat your skin with this age repairing mask that uses the most powerful anti-aging technology in natural and organic skin care from Eminence Organic Skin Care. The multi award winning Eminence face masque is suitable for normal, dry and especially mature skin to support, firm and tighten skin leaving it deeply hydrated and nourished. Apply a thin layer using fingertips to cleansed skin, avoiding the eye area - and dilute with a little water for easier application. Remove using a damp face cloth after 5-10 minutes and skin will feel amazing! The Bamboo Age Corrective Masque helps to boost collagen production and cell regeneration, so wrinkles are reduced and hydration levels are restored. Want skin to look and feel firmer and tighter? This one's for you and every other mama who wants to fight the sign of ageing! Available from www.eminence.ie
--------------------------------------------------------------------------------------------------------------------------------------------------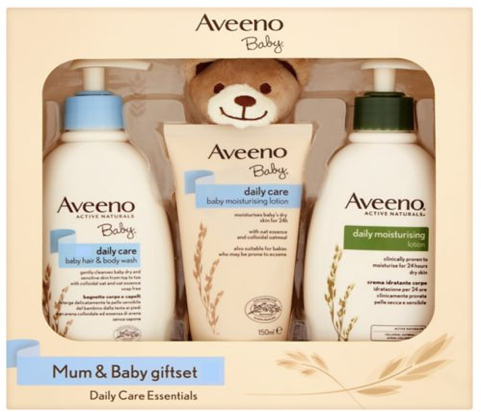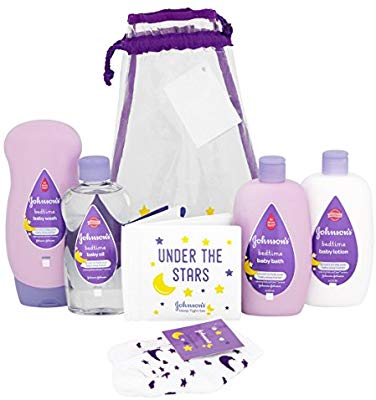 With Christmas bringing cold, dark nights and the excitement of Santa visiting, help your little one to settle into a bedtime routine with the AVEENO®Mum & Baby giftset. Care for delicate skin this winter with the AVEENO® Baby Daily Care Hair & Body Wash and follow with a mum & baby massage using daily moisturising lotions. The perfect skincare bundle for you & your baby this Christmas, the set includes AVEENO® Daily Moisturising Lotion 300ml - specially formulated with colloidal oatmeal and is clinically proven to moisturise for 24 hours; AVEENO® Baby Daily Care Hair & Body Wash 300ml - gently cleanses dry and sensitive baby skin from top to toe; AVEENO® Baby Daily Care Moisturising Lotion 150ml - specially designed for the first few weeks of life, keeping dry and delicate skin moisturised for 24hours; and a soft teddy bear comforter! Available from all leading Boots stores nationwide.
With Christmas bringing cold, dark nights and the excitement of Santa visiting, help your little one get a good night sleep with the Johnson's Sleep Tight Gift Set. The Johnson's Bedtime range with NaturalCalmTM aroma can be used as part of a clinically proven routine to help baby fall asleep fast and stay asleep for longer.
Useful baby-friendly gifts include a bath time book & bedtime socks in a handy carry size and reusable bag with JOHNSON'S® Bedtime Bath 300ml,JOHNSON'S® Bedtime Lotion 300ml, JOHNSON'S® Bedtime Oil 300ml, and JOHNSON'S® Bedtime Powder 200g. Available from all leading Boots stores nationwide.
--------------------------------------------------------------------------------------------------------------------------------------------------
Award winning skincare brand Novexpert's unisex range is the first anti-aging care range guaranteed and Ecocert certified 100% natural in origin. Novexpert uses a natural system of preservation which makes the brand so unique, non-toxic, 100% biodegradable and certified 100% hypoallergenic. Everything is in the product not around the product. Novexpert products are natural and vegan certified. The result is an instantaneous healthy glow effect within 5 seconds, an immediate lifting effect within 5 minutes and a durable anti-wrinkle effect lasting 5 weeks.
Novexpert Booster with Vitamin C
This high-performance booster serum delivers antioxidant, anti-inflammatory Vitamin C to the skin, fighting sun damage, increasing luminosity and stimulates natural collagen for a visibly firmer, more radiant and more youthful appearance. This serum is great for anyone who are outdoors or into sports. The Novexpert Booster Serum with Vitamin C uses the best and has the highest concentration of stabilised vitamin C in the world. Its Vitamin C consists of two types of Vitamin C in a single serum: Japanese Vitamin C classified as a "dermatologic semi-drug" in Asia, and French Vitamin C grafted to organic silicium.
Uriage Eau Thermale Water Sleeping Mask
Uriage Eau Thermale Water Sleeping Mask is a unique night care ideal for the moisturising of the dehydrated skins. This mask is enriched with the Thermal Water of Uriage, which helps to reconstruct the cutaneous barrier to maintain an optimal moisturizing level for your skin. It also contains anti-oxidant Edelweiss extract that leaves the skin looking and feeling fresh and radiant.
Both products are available in pharmacies nationwide and at cosmeticsonline.ie
--------------------------------------------------------------------------------------------------------------------------------------------------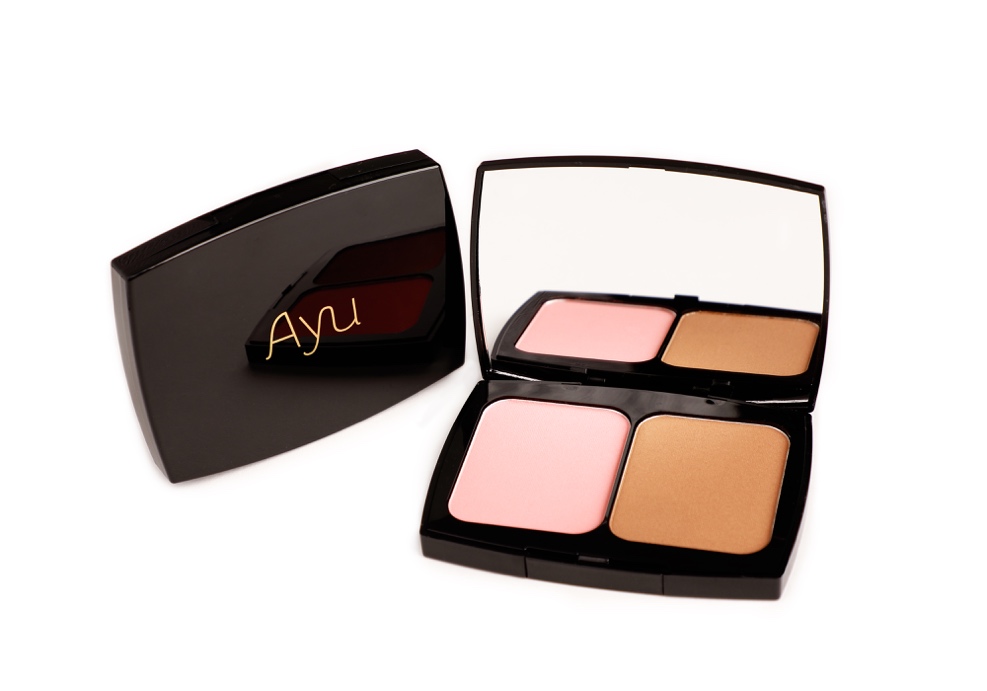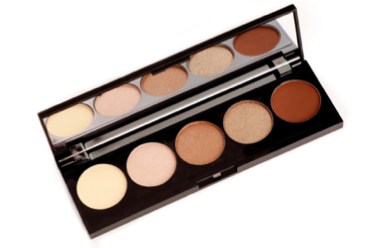 Award-winning Irish-made make-up brand, Ayu is delighted to unveil two new products to its growing line of everyday essentials to help you put your best face forward this winter. Developed by renowned make-up artist Suzie O'Neill, the new editions to the expanding cosmetics line include a Blush & Bronze Palette and a Glamour Eyes Eyeshadow Palette. Available in two different colourways to compliment all skin tones, Suzie designed these light-weight powder palettes to add warmth, depth and naturally mimic the colour of the cheeks. Both colours of the Ayu silky powder blush are designed to imitate a natural flush and the soft, matte finish bronzers provide a sun kissed glow, making the skin look healthy and bright.
Designed to complement the Ayu Signature Eyeshadow Palette launched earlier this year, the new Glamour Eyes Eyeshadow Palette is a selection of five beautiful colours to further smoke and define the eyes for a more dramatic look. The tones include a soft cream sheen to highlight the brow bone, a soft pink pearl to enhance the lid and highlight the inner corners, a gorgeous cool brown sheen, a beautiful golden olive green shade to smoke and a deep brown matte to define.
To see the different ways to use the palette you can watch Suzie's videos on Facebook and Instagram at @suzie.ayumakeup The Ayu Blush & Bronze Palettes come in two shades, peach glow and natural glow, and are priced at €27.00. The Ayu Glamour Eyes Eyeshadow Palette is priced at €25.00. www.ayu.ie
--------------------------------------------------------------------------------------------------------------------------------------------------
With winter season approaching, what better way to prepare your skin, lips and hair by adding some Dr.Bronner's to your personal care regime. Made with certified organic, fair trade ingredients, Dr. Bronner's has an array of environmentally friendly products made without synthetic ingredients, including biodegradable soaps, skincare, lotions, and hair rinses, which will ensure your skin, hair, and lips are protected, nourished and ready for the winter season. In preparation for the cold months ahead, Dr.Bronner's Ireland along with HealthyBuzz.ie are promoting the following products to be included in any winter beauty regime this season, while also caring for the planet too.
Dr.Bronner's Organic Hand Sanitizer – Lavender – 59mls - €6.50
Cold and flu season is upon us so ward off any germs or infection with a purchase of the Dr.Bronner's Organic Hand Sanitizer. A work desk and handbag essential, spray Dr.Bronner's Organic Hand Sanitizer onto hands to quickly kill bacteria while leaving a lavender scent. Made with all organic, fair trade, natural ingredients, the Dr.Bronner's Organic Hand Sanitizer can even be used as a deodorizer or used at night as a pillow spray to help with a relaxing night's sleep.
Dr.Bronner's Lemon-Lime Organic Lip Balm – €4.75
Made with organic beeswax, the Dr. Bronner's Organic Lip Balms provide a protective barrier to the winter elements without any synthetic ingredients. Great for protecting lips in wet and windy weather, the organic jojoba, avocado and hemp oils help moisturise and also support healing chapped, dry skin anywhere on your body.
Dr.Bronner's Orange-Lavender Organic Body Lotion – 8oz - €13.95
Dr. Bronner's Organic Body Lotions are made with certified organic and certified fair-trade oils, free of synthetic ingredients and preservatives, and are gentle enough to be used anywhere including the hands, face and body. With organic jojoba oil to moisturize dry skin, Dr.Bronner's Organic Body Lotions also contains organic coconut oil, which assists with absorption, while organic hemp and avocado oils help keep skin smooth, supple and ready for the Christmas party season.
Dr.Bronner's Baby-Mild Organic Magic Balm - 57g - €13.95
The Dr.Bronner's Baby Mild Magic Balm has a blended formula of avocado, coconut, jojoba, hemp, olive oils and organic beeswax providing a soothing quality for dry or chapped hands in the colder months. The Dr.Bronner's Baby Mild Magic Balm has eight uses including; moisturising dry or chafed skin, helping to prevent nappy rash, soothing irritated red crease lines on babies arms and knees, heals recent tattoos, defines unruly eyebrows, styling beards or moustaches and can also be used as an eye cream or to tame flyaways.
The Dr.Bronner's range is stocked in health stores and selected pharmacies nationwide and can also be purchased online at www.healthybuzz.ie
--------------------------------------------------------------------------------------------------------------------------------------------------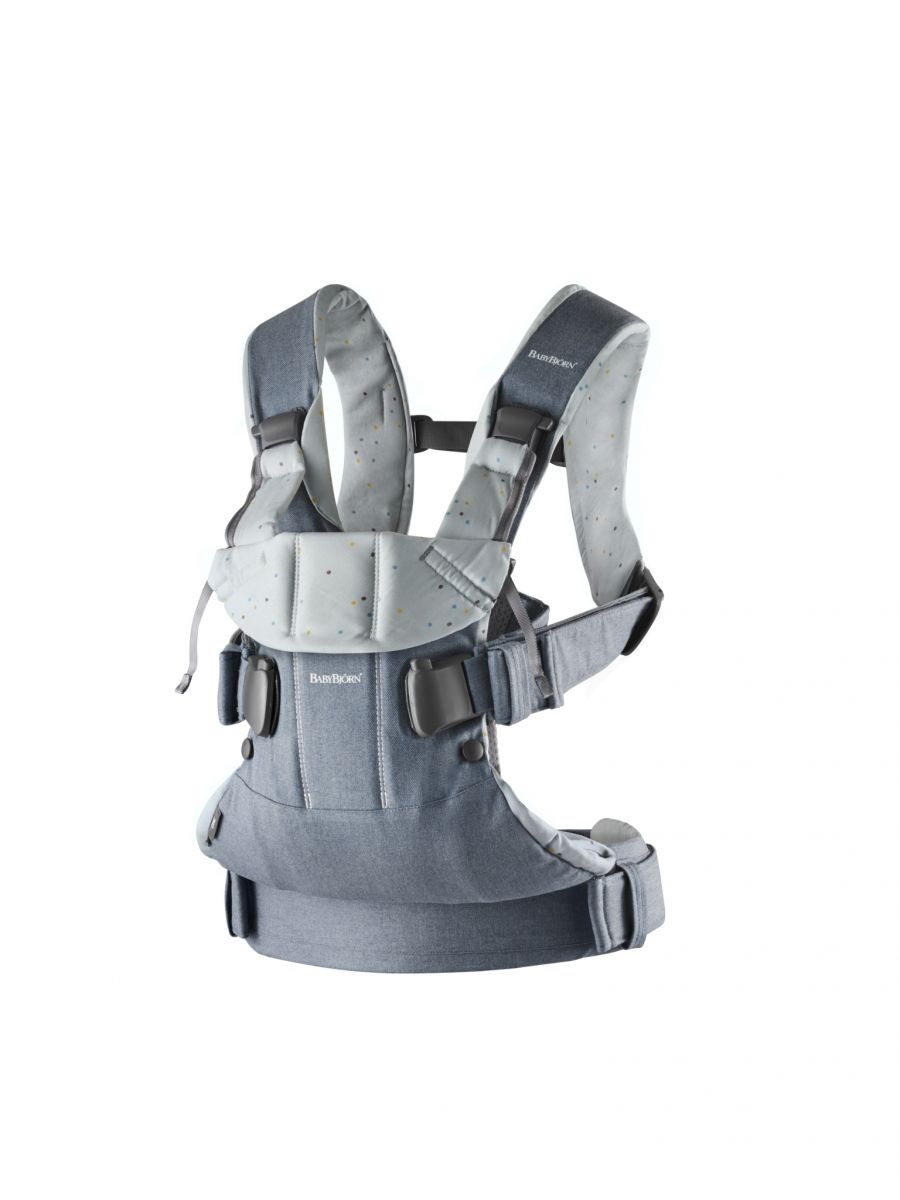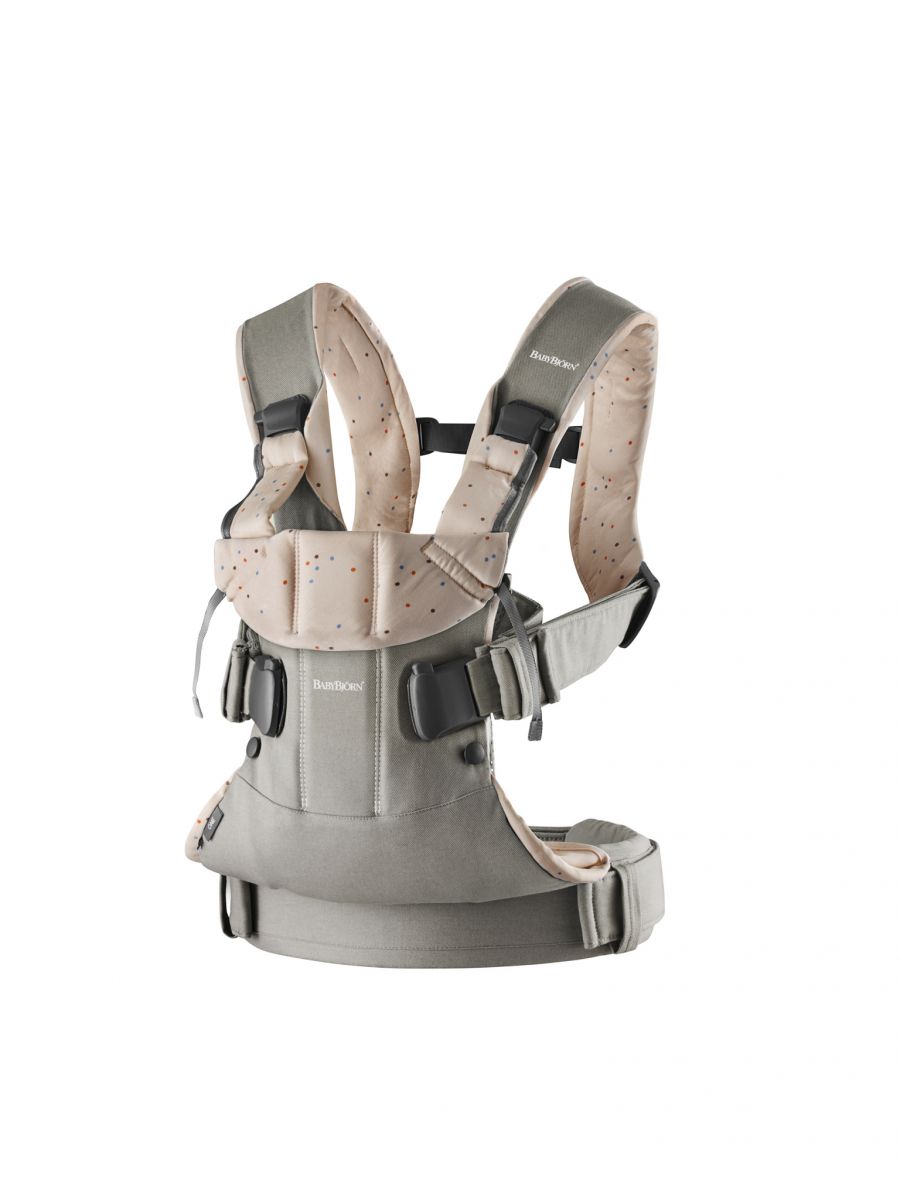 BabyBjörn have recently released a Soft Sprinkles collection in their award-winning Baby Carrier One. The collection features a playful print and soft colours, that have been carefully selected to appeal to style-conscious parents and blend effortlessly into modern homes. Baby Carrier One Soft Sprinkles is available in Classic grey/Pink sprinkles, BCI Cotton and Light denim blue/Blue sprinkles, BCI Cotton.
The new autumn collection from BabyBjörn, Soft Sprinkles, is delicately dusted with delightful dots. The collection features a playful print and soft colours that have been carefully selected to appeal to style-conscious parents and blend effortlessly into modern homes. The new Soft Sprinkles collection for AW2019 consists of Baby Carrier One and Bouncer Bliss.
--------------------------------------------------------------------------------------------------------------------------------------------------