Crawford Art Gallery at home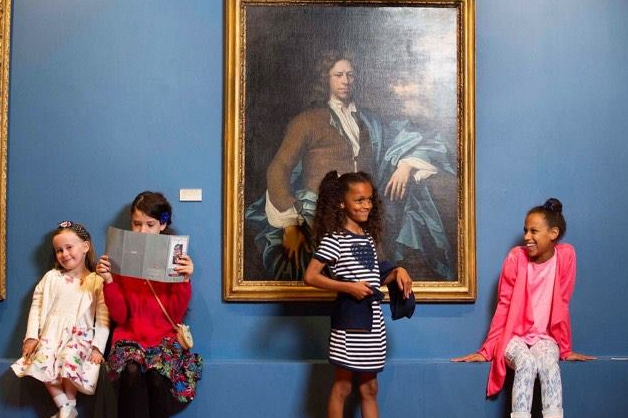 Crawford Art Gallery reaches out to audiences to bring the national collection and touring exhibitions to the housebound public.
The Gallery aims to distract audiences through social media channels and the website with content created specifically to bring the Gallery experience to people's homes.
Now on the Crawford website audiences can enjoy In Transit the exhibition featured on RTE in March. Only open for 1 week the exhibition was proving hugely popular with audiences. The Zurich Portrait Prize and Zurich Young Portrait Prize exhibitions that had visitors of all ages enjoying the Gallery are now available on the website.
Mary McCarthy, Director has this comment to make "In these times of unprecedented uncertainty Crawford Art Gallery will endeavour to support our audiences by making our collection available online for all to access and we continue to organise family activities digitally. Culture and creativity may provide some consistency and familiarity in the weeks ahead".
Crawford's Learn and Explore programme is regularly posting activities on social media which can also be found on the website to entertain families and help to relieve stress.
Families who flocked to the Gallery on Sundays for workshops can now tune in to the new video format on social media and on the website. Families can also make their own sketch book by following the activities and encourage children to record activities for posterity during this unprecedented time
Teens and exam students will be treated to a step by step time lapse video of figure drawing.
The Gallery will also shortly make Artists' Film International (AFI) screenings available on the website which will present 22 global partners work, a project established by the Whitechapel Gallery, London in 2008.
Crawford aims to encourage people to savour small moments of happiness and insight through its 'Work of the Week' feature – a bite-sized post to enjoy and offer the opportunity to visit old familiar friends from the collection. The public are encouraged to follow the Gallery's lively social media posts and discover new things from the safety and comfort of their homes.
The Director goes on to add: "Like so many, we look forward to reopening when it's safe to do so, and we commit to supporting Cork City to reboot and to continue with our cultural partners to create meaningful reasons for people to reengage.
We are working on reconfiguring our programmes and continue to work with artists to deliver scheduled projects over a longer time frame. Like so many, this is a time of uncertainty for artists and the creative sector and we will do what we can to support the sector to stay connected and acknowledged in this time"
Crawford Art Gallery will continue to add stimulating and relevant content during this period of closure and the public are encouraged to follow on social media or check into the website www.crawfordartgallery.ie.