Discover Opera | Discover Singing 2023: Blackwater Valley Opera Festival
29th May-5th June
Venue: Lismore Waterford
Website: https://blackwatervalleyoperafestival.com/blackwater-valley-opera-festival-schools-programme/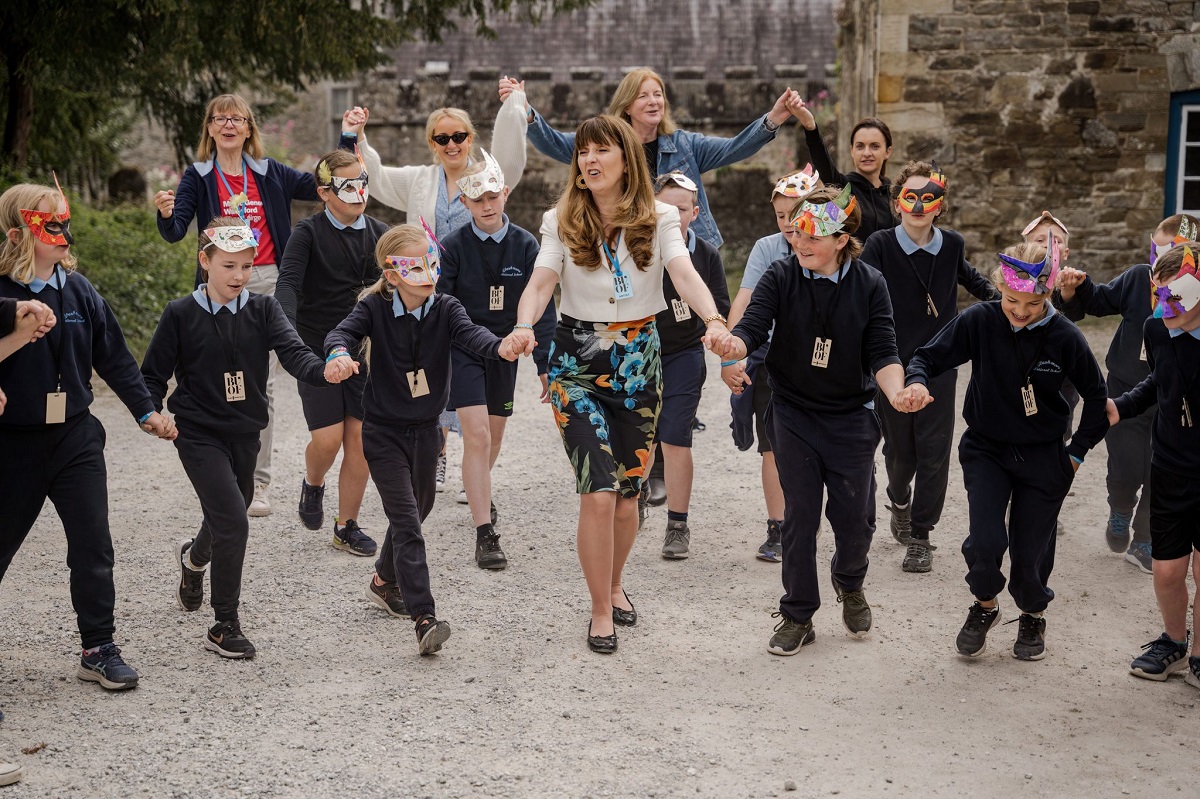 'Discover Opera' and 'Discover Singing' are brand new schools programmes in partnership with Blackwater Valley Opera Festival and Music Generation Waterford for children from local primary schools across Waterford. The projects allow children and their teachers to dive into the curious and creative world of opera. With the support of the Tomar Trust, 'Discover Opera' and 'Discover Singing' include a series of online and classroom workshops, culminated in exciting new opera trails and projects, for participating schools at Lismore Castle Gardens during the annual BVOF festival.
Participating schools in 2021 included Scoil Mhuire Tallow, Modeligo National School, Fews National School, St. James's National School in Stradbally and Portlaw National School. Demand is high, so applications are encouraged as early as possible.
CLASSROOM OUTREACH
Blackwater Valley Opera Festival is committed to fostering a love of music and opera in the next generation through education and outreach initiatives. They run a thriving schools programme based on a commitment to fostering a real passion for music in young people today. BVOF collaborates with Music Generation Waterford and Mobile Music Machine to run classroom workshops with access to performance music education for local primary school children.
Music Generation Waterford (MG Waterford) is part of Music Generation, Ireland's National Performance Music Education (PME) programme. The programme is co-funded by Waterford and Wexford Education and Training Board and Waterford City and County Council. Nationally, initiated by Music Network, it is co-funded by U2, the Ireland Funds and the Department of Education and Skills.
PERFORMANCES FOR SCHOOLS
Completely free to students and teachers from participating schools, the BVOF Schools' Night performances for schools programme enables second level students to attend opera dress rehearsal performances. Teachers and care assistants from participating schools within the Blackwater Valley region are also invited to attend with students for a magical night of opera. In 2012, President Michael D. Higgins attended the very first Schools' Night at a memorable evening that marked the inauguration of the BVOF schools programme.
Each year limited places are available for schoolchildren to attend the Dromore Yard recital double-bill, treating the participating primary school children to performances by some of Europe's finest emerging classical musicians on the banks of the Blackwater River. All elements of this musical feast are met with the children's firm approval, not least the pizza and ice cream! What's not to love!
To find out how to register your school and for more information on how to get your child's school involved in the amazing BVOF schools programme – get in touch with your details here.