Kids Gift Guide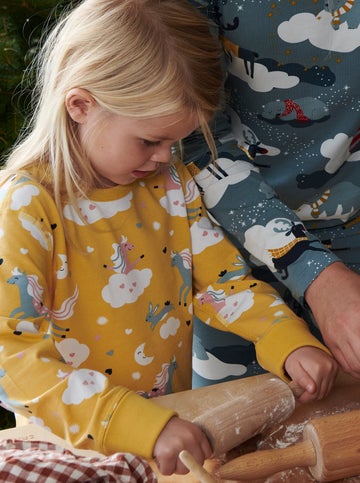 Made with 100% organic cotton, the collection of unisex kids pyjamas, sleepsuits and dressing gowns for boys & girls from Polarn O.Pyret are guaranteed to be high-quality & super soft. Whether you're looking for a girls fluffy dressing gown to keep cosy in winter or boys soft pyjamas for the summer, give your children the best night's sleep with these cosy yet breathable kids Organic Cotton Pyjamas range. The Polarn O. Pyret vibrantly coloured kids cotton pyjamas maintain their colour & shape whilst roll down cuffs enable childrens pyjamas to be passed through generations. Aside from the beautiful classic striped pyjamas, there are also Moose Print, Farmyard Print, Badger Print, Tug Boat Print, Magic Reindeer, Unicorn Dreams, Heart Print and Floral Print designs to choose from. Good news for Irish customers - P.O.P. are absorbing any duty costs for shipping to Ireland, and therefore no duty will be charged to any delivery.
Discover the Polarn O. Pyret nightwear range available for babies, toddlers and children.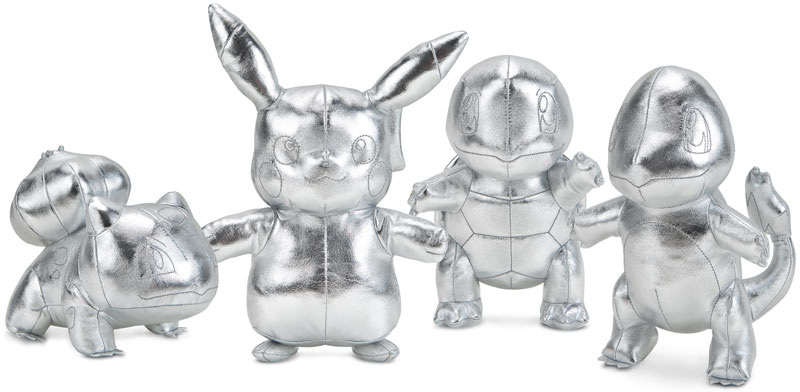 Celebrate the 25th Anniversary of Pokémon with this special collection of 8" inch high, Anniversary Silver Plush Officially Licensed Pokémon characters... Four of the most popular Pokémon ever have been given the special silver anniversary treatment - Pikachu, Squirtle, Bulbasaur and Charmander. With incredible detail they look as if they've jumped right off the screen from the Pokémon animated show, and are a super cute addition to any Pokémon fan's collection. Only available in 2021, these silver plush Pokémons are suitable from 2 years, but to be honest, they're pretty cool for Pokémon fans of all ages! Pokémon has been celebrating 25 years of friendship, discovery, and adventure. Pokémon engages with fans of all ages through its video games, the Pokémon Trading Card Game, animated series, feature films, apps, and a constantly evolving range of associated products.Can you collect them all? Gotta Catch 'Em All!™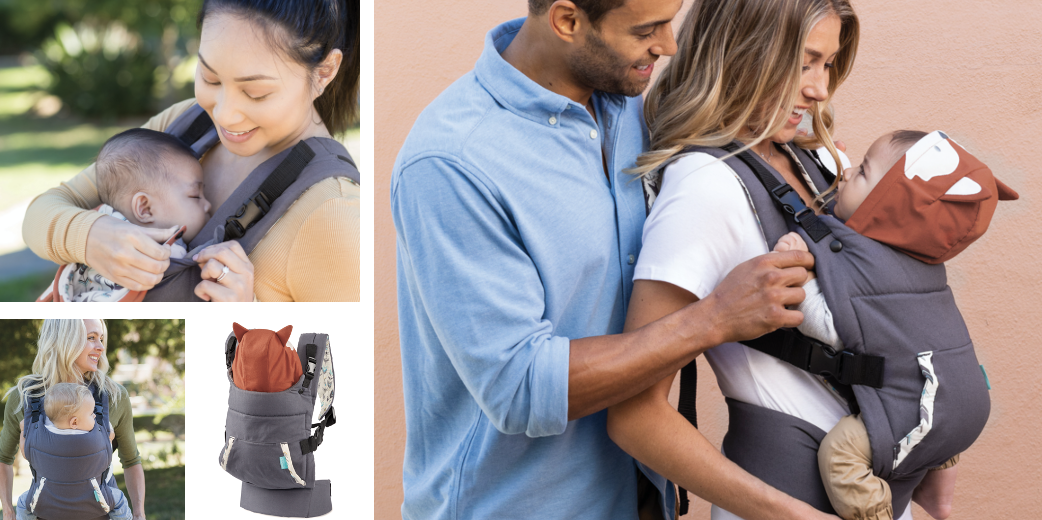 The Fox Cuddle Up Carrier from Infantino, is an ergonomically designed baby carrier that seamlessly combines functionality and comfort, with added cute factor - thanks to its adorable hood detail. Its ergonomic Cuddle Up carrier supports baby's hips in the "M" position in both the front and back carrying mode, ensuring little ones are supported from knee-to-knee with a naturally rounded back, for a truly safe and comfy
ride. Parents will adore how cosy their little one looks in the arched canopy hood with fox detail (including the cutest ears). The removable hood keeps the baby in full sight, while also being protected and super snuggly during cooler days. What's not to love! Adjustable with 2 ways to carry, front and backpack with padded shoulder straps and supportive waist belt, designed to fit a wide range of body types and lifestyles. Available online from Amazon.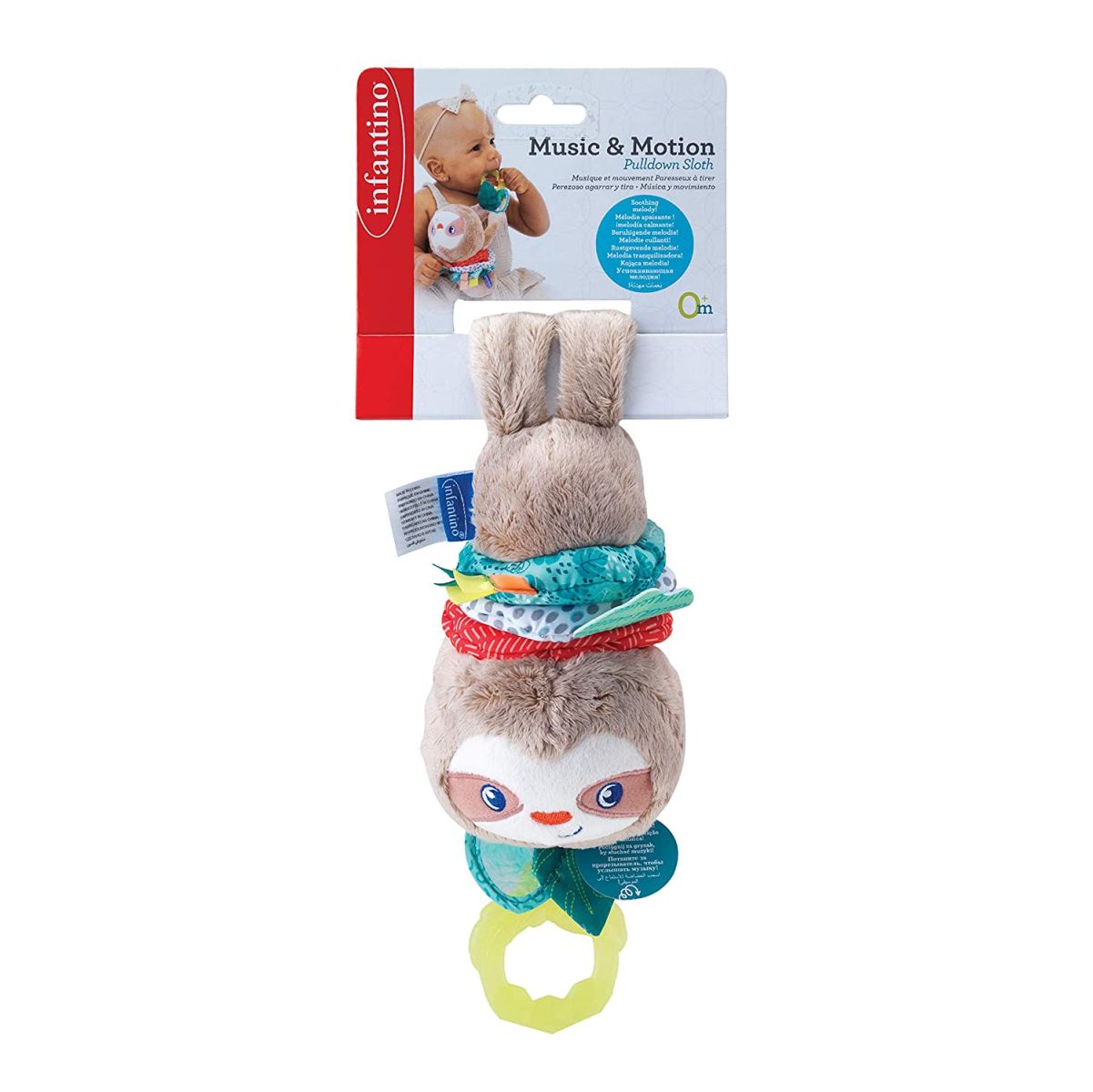 Infantino's Music & Motion Pulldown Sloth attaches to any stroller or car seat. Promising entertainment on long journeys or when teeth are troublesome, the huggable musical sloth plays sweet lullabies when his arms are tugged! Plush, multi-textured fabrics & ribbons support tactile exploration by small hands.
Suitable from birth, the Pulldown Sloth also has a soft, BPA-free textured teether, with some parts making a satisfying crinkly sound when squished! Available online from Amazon.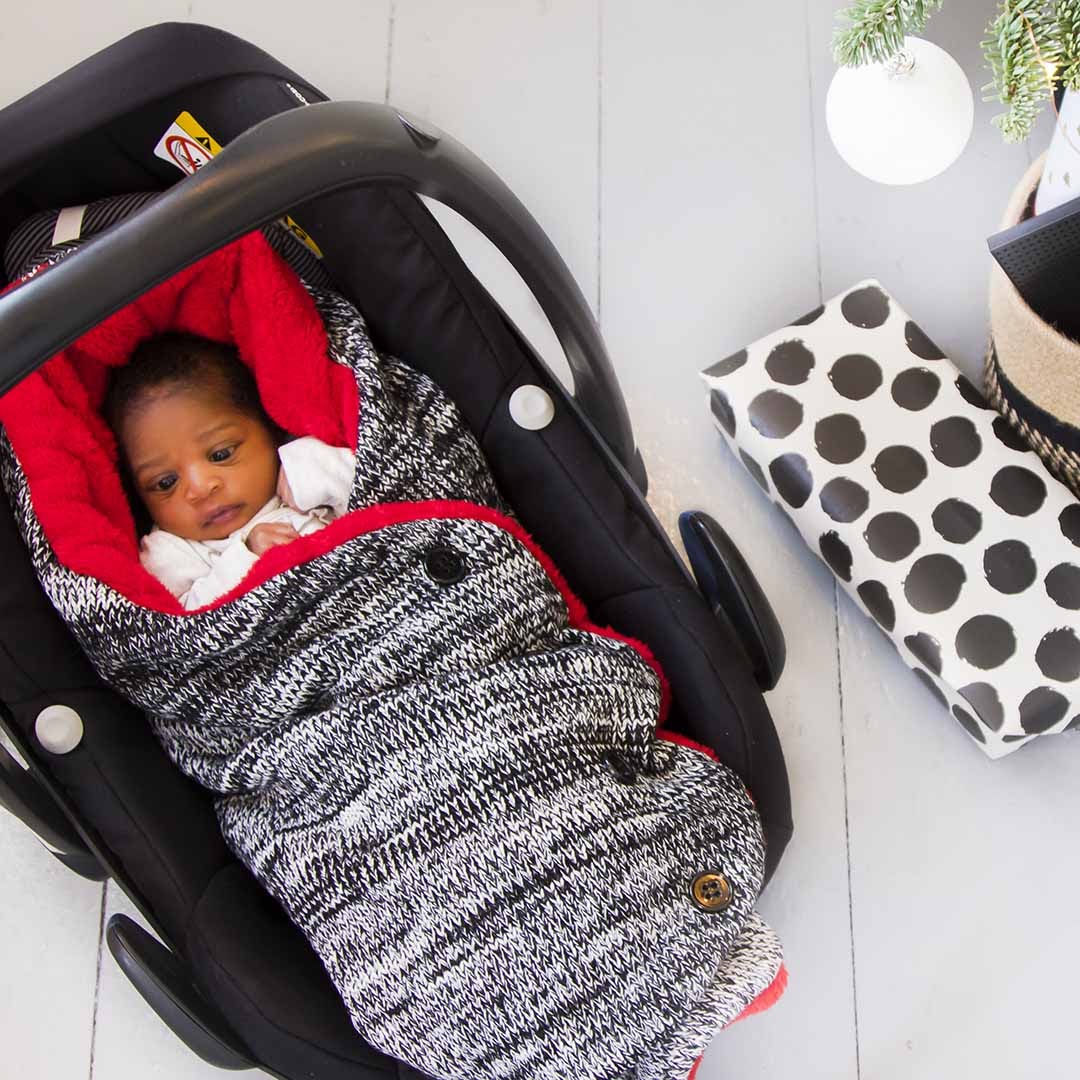 Cocoon Babies are ingenious cosy wrap blankets which can be used in car seats, prams, carrycots and pushchairs. The fleece lining and soft knitted outer layer keep little ones snug as can be when they're wrapped up. Cocoon Babies have recently expanded their range, to offer a larger size (6-12 months), making the cosy wrap blankets available for babies in their first year. With news that it is unsafe for winter suits/pram suits to be worn in car seats, Cocoon Babies founder, Katie, crafted the design for a blanket with holes which straps could fit through. Living up to their namesake, the blankets cocoon little ones and have fixtures designed to keep babies warm and secure. The blankets have been crash safety tested and add protection for baby's heads and chests whilst in car seats. Cocoons are closed with popper buttons, which can easily be opened so that sleeping babies can be moved and carried straight out of the car or pram in their cocoons without interruption. The addition of larger Cocoons to the collection for ages 6-12 months means that Cocoon Babies can now grow with babies throughout their first year. Suitable from birth to 6 months and 6 to 12 months, Cocoon babies are machine washable and fit all 5 point harnesses. Available in Jet Black, Pearl White, Candy Pink, Ocean Blue and Ruby Red - each with a soft fleece lining and soft knitted outer.
The full Cocoon Babies range is available online from www.cocoonbabies.co.uk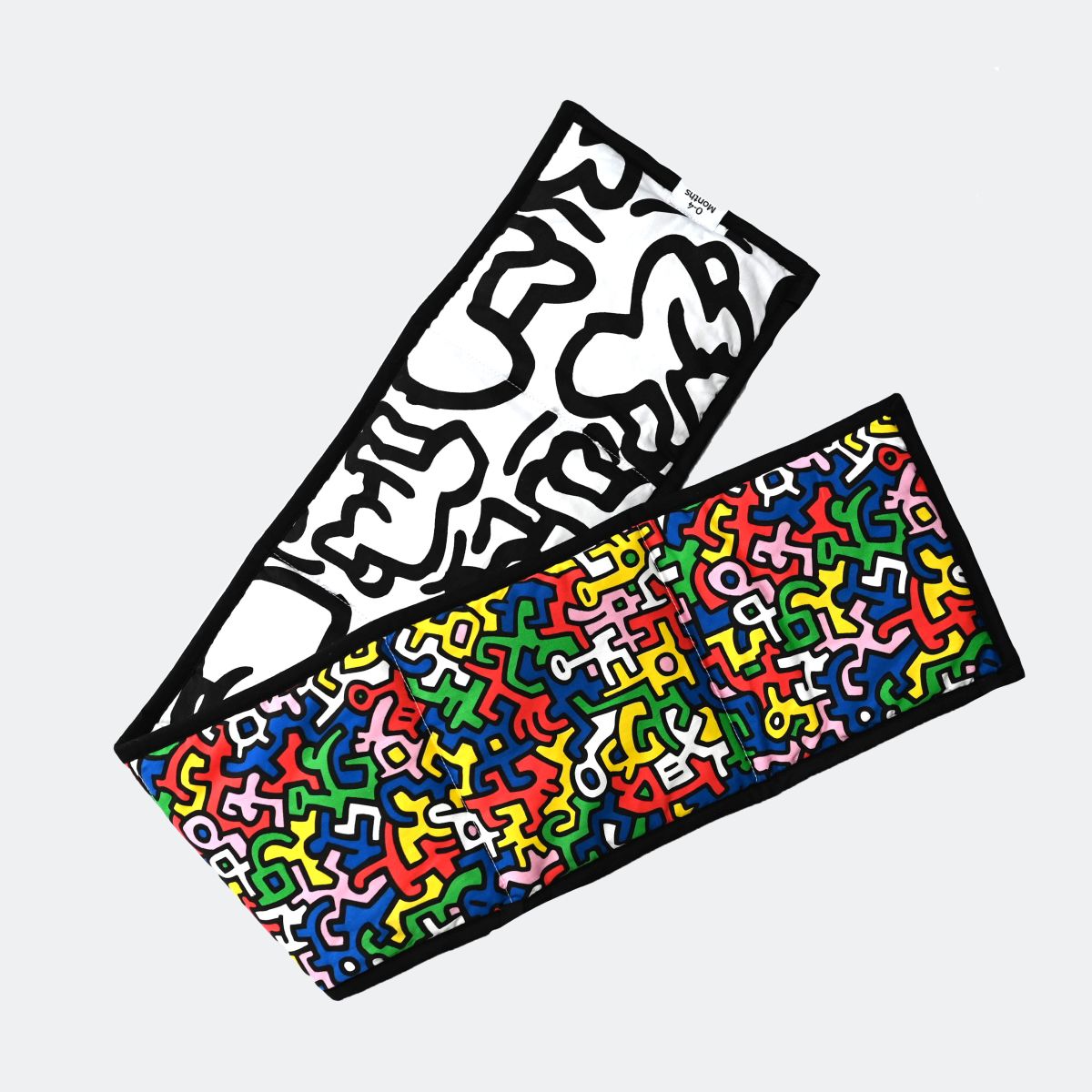 Innovative baby sensory brand, Etta Loves live by their motto; kind to baby, kind to Earth. They have developed a cult following thanks to their unique, scientifically Sensory Muslins, Playmats and Sensory Strips - made from 100% organic cotton.
The Etta Loves 'Peanuts' Muslin range celebrates 70 years of the iconic, much-loved Peanuts gang in a classic, black & white pattern that will have you cooing with nostalgia. Muslin Squares are perfect for tiny eyes, supporting babies' cognitive and visual development between either birth and four months or 5 months to a year. The ultimate muslin multi-tasker, patterns have been created with the aid of an NHS consultant orthoptist to aid sensory calm through scientific patterns. Muslins are available in packs of 2, packs of 3, and an XL option.

The highly versatile Sensory Strips sets provide perfect stimulation for the pram and tummy time, with a striking version featuring Keith Haring's 'Baby' (newborn-4 month print) and 'Brazil" artwork (5+ months) in soft organic cotton with a comfy padded fill. Machine washable and 100% organic cotton. Etta Loves Sensory Strips are also available in Animal print. Simply attach round the edge of the pram for calm and developmental journeys, or stand it up in front of them during tummy time - as the pattern will encourage them to push up, using their back, neck and shoulder muscles. Beautifully presented, both muslins and sensory strips make the ultimate cool gift for baby!

The Xootz Deviate and Streak Double Kick Skateboards are a great introduction into the world of skating. Skating is a great form of exercise, both fun and exciting for all ages. The Zootz skateboards are ideal for beginner or amateur skaters, and should take your child right into their teens. These 31" skateboard is a great platform to learn on and practice stunts and tricks. Made from a tough 9 ply maple deck with strong black grip tape, it is reliable for a trick heavy performance. It benefits from lightweight 5" aluminium trucks, 608Z bearings, 6mm PE risers and 54 x 36mm PVC wheels to offer a controllable, smooth and fun riding experience. Featuring a unique contemporary design, colour-coordinated wheels, these skateboards are ready for kids to show off their tricks down at the skatepark. Suitable from age 3+. Xootz bridges the gap between wheeled toys and action sports, to inspire and encourage kids to get outdoors and have fun without boundaries and do it in style! The multi-award-winning range of scooters, go-karts, skateboards, electric drift trikes, skates, and ride-ons are available from Amazon, Argos, Very, Littlewoods, Skates.co.uk, Halfords, and Skate Hut.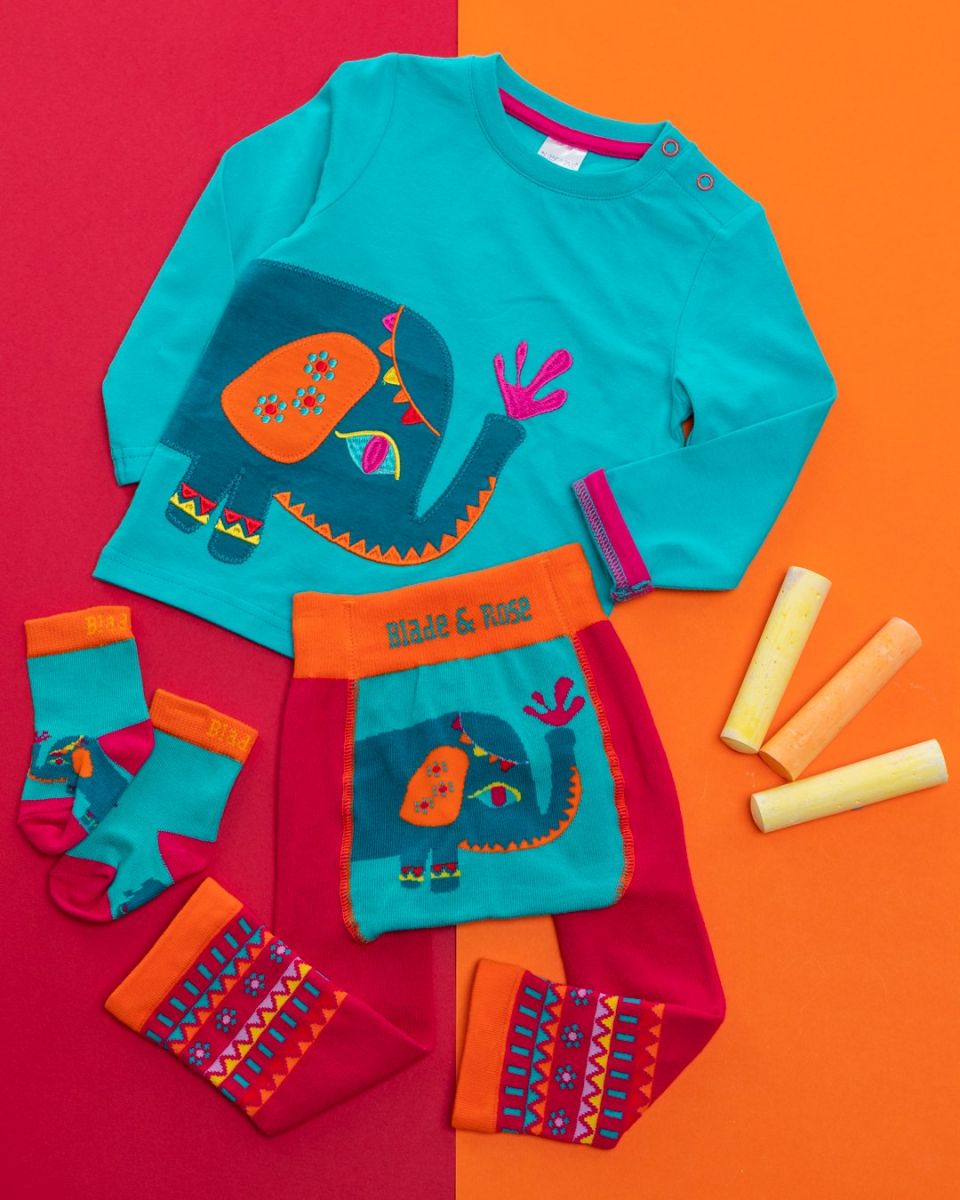 Blade & Rose the multi award-winning, iconic baby and children's wear brand has launched it's AW21 collection - with new themes straight out of the jungle and the land of make-believe. Exquisitely designed characters have been brought to life on the classic leggings, tops and socks with the trademark colour and vibrancy of all their collections. Choose from a mummy & baby koala, a sleepy sloth, a lion with a cheeky monkey, an adorable princess mouse, a exotic elephant, a lucky duck, a proud horse and an ever popular unicorn, amongst other designs including Christmas and Halloween designs. Each set features a long- sleeved top, matching leggings and socks and you can also mix and match with other sets, they all are designed to complement each other. As well as being super fun, the clothes are also super soft and designed to last. They will not fade or stretch and each one is made with passion for families and children, by embracing nature and fun, with real characters and colours that little ones just love! Ellis (the most elegant of elephants) is a bright and colourful eye-catcher of a collection. Using gorgeous magenta, teal and orange, the leggings feature Ellis on the bottom and have a gloriously decorative cuff. The stretchy, seamless leggings allow for total freedom when playing and have a lovely wide, ribbed waistband for comfort. The bottom is made to stretch around nappies (including cloth types). Now with matching shoes available, these bright, fun sets deliver fashion and value for money in sizes 0-6 months, 6-12 months, 1-2 years, 2-3 years and 3-4 years. With all the gorgeous items made of the softest cotton mix, any baby will look adorable in these vibrant colours. For more information please visit www.bladeandrose.co.uk/

BuddyPhones® is a stylish kids headphone brand and winner of many awards including the 2021 Good Housekeeping Parenting Award for its Play+ headphones. Their new and improved BuddyPhones® Cosmos+ wireless active noise cancelling headphones are suitable for remote learning and in-school computer lessons to gaming, listening to music and watching videos. Kids spend more time than ever before with tech, and while adults are aware of the risk of damaging their hearing, kids often don't understand the long-term impact of turning the volume up on their devices. Although noise induced hearing loss cannot be reversed, it can be prevented by ensuring young ears are suitably protected. The best way to protect children from progressive hearing loss is to equip them with a pair of headphones that limits how loud the volume can go. Launched in 2014, ONANOFF was founded to meet this need. Using a built-in, always on, sound control circuit to cap the volume at levels recommended for children by the World Health Organisation, BuddyPhones® are tailor-made for kids to be the toughest, safest sound solutions available. The BuddyPhones Cosmos+ brings an upgrade to ONANOFF's wireless kid's headphone with a high quality detachable boom mic and 3 SafeAudio® settings to choose from. With these 3 different listening modes of 94dB TravelMode, 85dB KidsMode and 75dB ToddlerMode, the headphones can be tailored to the child's needs and environment. ONANOFF's patented StudyMode® helps isolate voices from other sounds, producing crisper, clearer vocals that will help young scholars to focus when studying or watching lessons. These different audio settings can be tailored to the child's educational needs, at home or in school. The foldable headphones with soft protein PU leather ear pads also include a BuddyLink for sharing so siblings and friends can easily watch and play together.
The BuddyPhones® Cosmos+ boasts a 24-hour battery life for wireless use or a wired connection option, ideal for keeping children entertained whilst travelling or on long car trips. The Cosmos+ now features new, more durable designs, a travel case, and fun, eye-catching designs. Available in six color options including Cool Blue, Rose Pink, Sun Yellow, Grey Matter, Deep Blue, and Snow White - all with intricate artwork designs on the ear cups and a premium finish that is fully scratch resistant. Discover BuddyPhones® Cosmos+ online at buddyphones.com, onanoff.com and Amazon.co.uk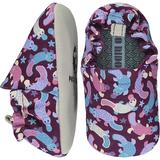 Whether holidaying or not this year, little ones can be transported to the Outback with the newest Mini shoes from baby and children's footwear brand Poco Nido…with their new Australia collection.
Inspired by the stunning scenery and outstanding wildlife of life Down Under, the latest collection of Mini shoes is the perfect pick for budding Aussies to explore the iconic favourites of Australia, without leaving home. Offering a hybrid of barefoot and shoe, little ones can comfortably gain confidence with a sole designed to offer the enhanced grip and flexibility needed to encourage baby's first steps, all in stunning hand-printed designs featuring everything from fur to fish, feathers and flora. Our favourite is the purple platypus variety – super cute and just that little bit different!
Mini Shoes are available in UK sizes 1-8 and can be purchased directly online from Poco Nido.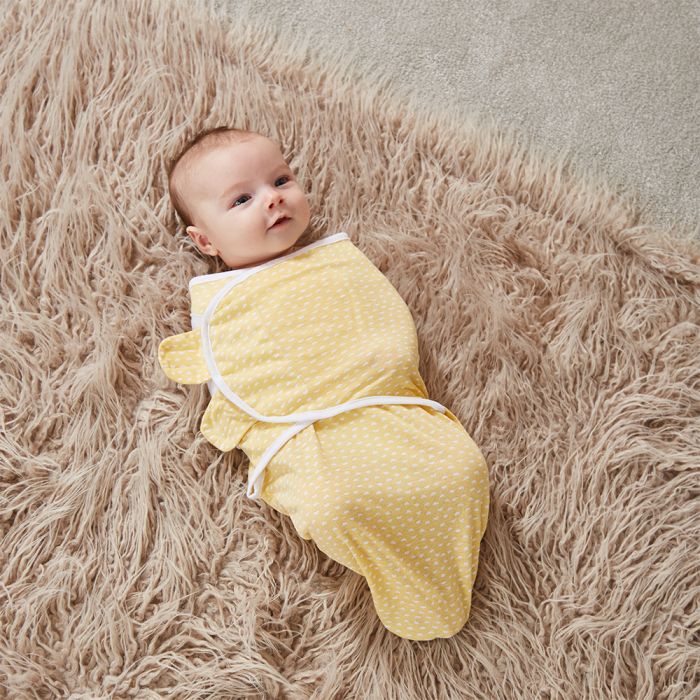 Silentnight Safe Nights Smudge Swaddle Wraps will help your little one sleep soundly with these super cosy, breathable 100% jersey cotton wraps. Available in a pack of three, and suitable for babies age 0-3 months and upwards, these super-soft swaddles are OEKO-TEX® certified and keep their shape for up to 50 washes. The super cosy feeling of a swaddle mimics the feeling of the womb, helping your baby to feel safe and comfortable. Swaddle wraps also help to reduce startle reflexes, which is a common cause of sleep disturbance in young babies. The breathable fabric allows your baby's body temperature to regulate and prevent overheating whilst sleeping. Place your baby into the centre of the swaddle wrap and fold the swaddle wings, securing with the easy-fit Velcro patches. The Velcro patches are such a great invention, keeping everything in place. Visit Safe Nights Smudge Swaddle Wraps to fiew the full range online (Please always follow safe swaddling guidelines: To avoid overheating, consider the temperature of the room and baby's clothing combined with the swaddle wrap. Check your baby's temperature regularly. Do not swaddle your baby too tightly; simply ensure that the wings are Velcroed together firmly but not tightly. Ensure that your baby sleeps on their back and never their front or side whilst swaddled. Stop using the swaddle at the first sign of any damage.)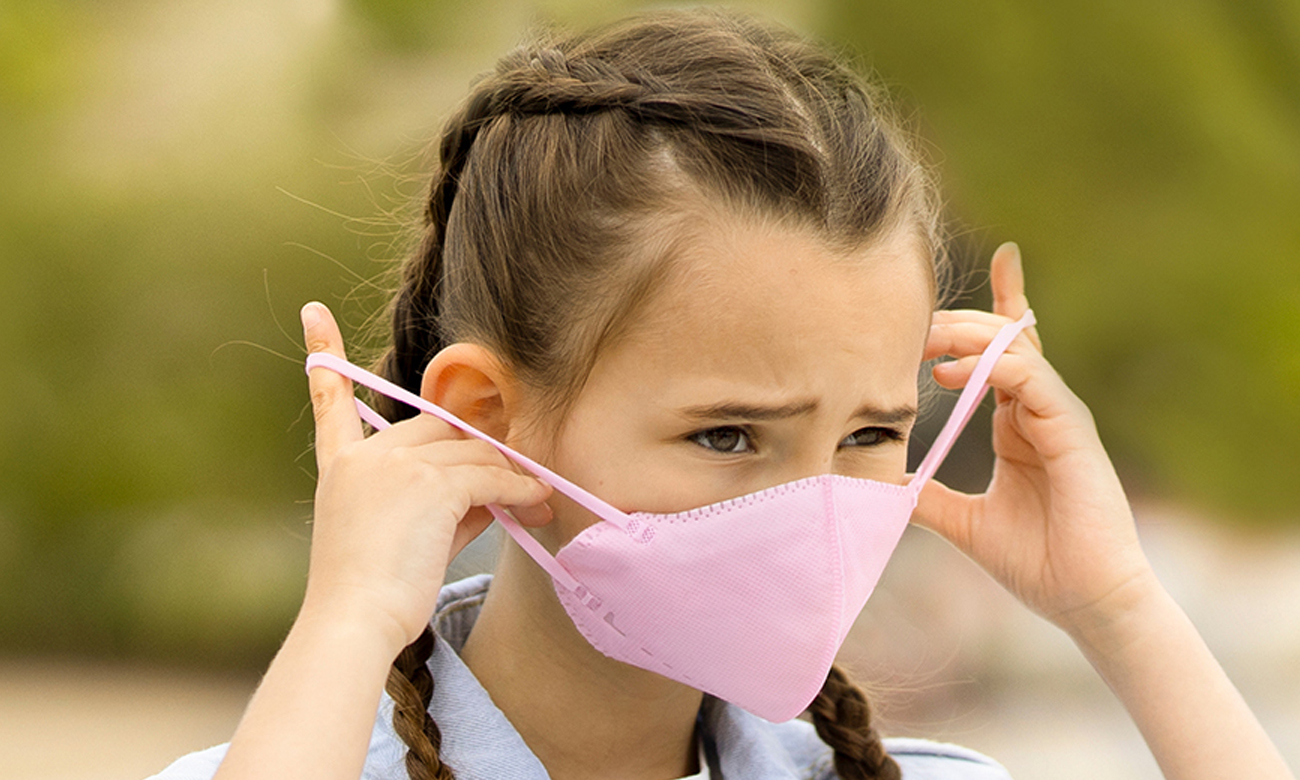 AirPop Kids Masks are designed especially for children aged 3 to 12-years-old and have been given the seal of approval by the BSI Kitemark scheme, alongside the AirPop Pocket mask - ideal for teens, students, and teachers. The Kids mask, for children aged 3 to 12-years-old, has been specially engineered to suit smaller features, whilst delivering over 99% particle filtration. AirPop's Pocket mask also provides the same level of protection and offers the perfect solution for teenagers at second level, those in college, and teachers and support staff. Both the Kids and Pocket ranges fit in AirPop's handy case, available in black and white and ideal for children to store their mask safely and hygienically in-between uses. The vent at the top of the case allows any moisture to evaporate naturally between wears, keeping the mask dry and fresh, ready for its next use. Available in a range of colourful finishes such as pink, blue and white, the Kids mask, alongside the Pocket mask, is fitted with filters which last up to 40 hours. The Pocket is available in black and white. Made of hypoallergenic materials as well as non-toxic dyes, both masks are also ideal for sensitive skin, even when wearing for long periods of time. Each mask is fitted with an ultra-soft, ergonomic foam nose seal cushion which conforms around the nose and promotes proper alignment, reducing fogging of eyewear for glasses wearers.Reinforced, welded ribs provide compression strength during wear but also act as flexible folding joints for easy collapsibility when stowing. AirPop Kids masks come in blue, pink or white colours and available in 2-pack or 4-pack sets, and both are compatible with the pocket case, sold separately in black or white.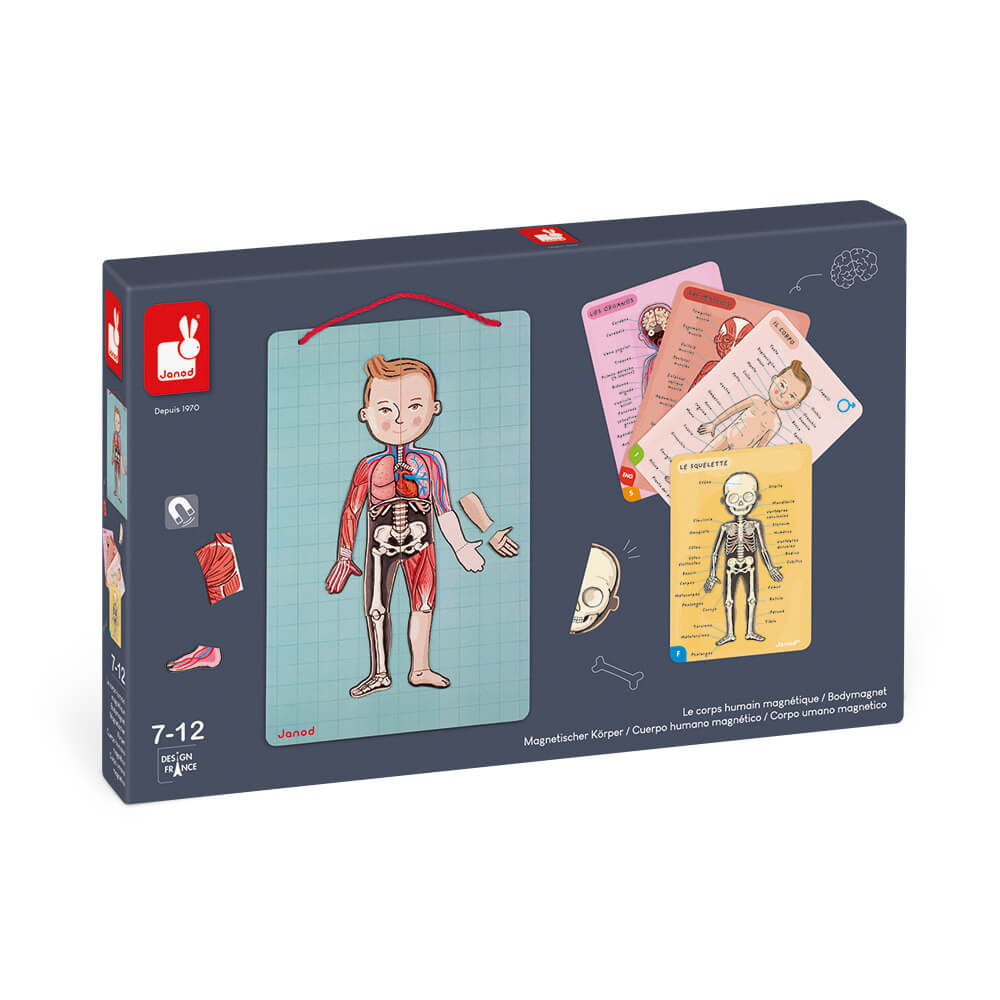 The Janod Bodymagnet Educational Human Body Game is an exciting and educational wooden puzzle, with 76 magnets and a magnet board. Learn about the human body in a fun and innovative way, from Janod – the French wooden toy experts. There are four maps with detailed explanations on the skeleton, the organs, the muscles and the body. Also included are 24 body cards in 12 languages (French, English, German, Dutch, Spanish, Catalan, Basque, Italian, Russian, Danish, Japanese and Chinese). There are 18 magnets per map and four additional magnets for the body layer. These are a great visual resource for children to understand the concept of the human body, in a colourful and concise way. Suitable for seven to 12 year olds.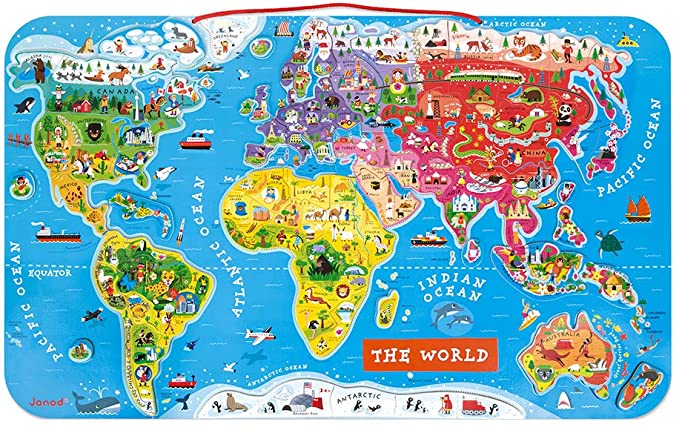 Travel around the world in 92 magnets with the Janod Wooden Magnetic World Map Puzzle. Have fun putting each country in its place, showing oceans and continents, and create a beautiful map of the world that you can hang on the wall. Each magnet represents a country or a region of the world, with its name, its capital and an illustration that characterizes that part of the world. Using a colour code of one shade per continent allows children to easily visualise the five continents of the world and identify which region of the world the country/magnet belongs to! Very practical, each piece of the puzzle is a magnet that attaches to the board so that it does not get lost. Easy to store, the puzzle can also be displayed on a wall and pieces will remain in place! The Janod Wooden Magnetic World Map is a fun and educational way to discover the planet and learn about geography, suitable for age 7 upwards.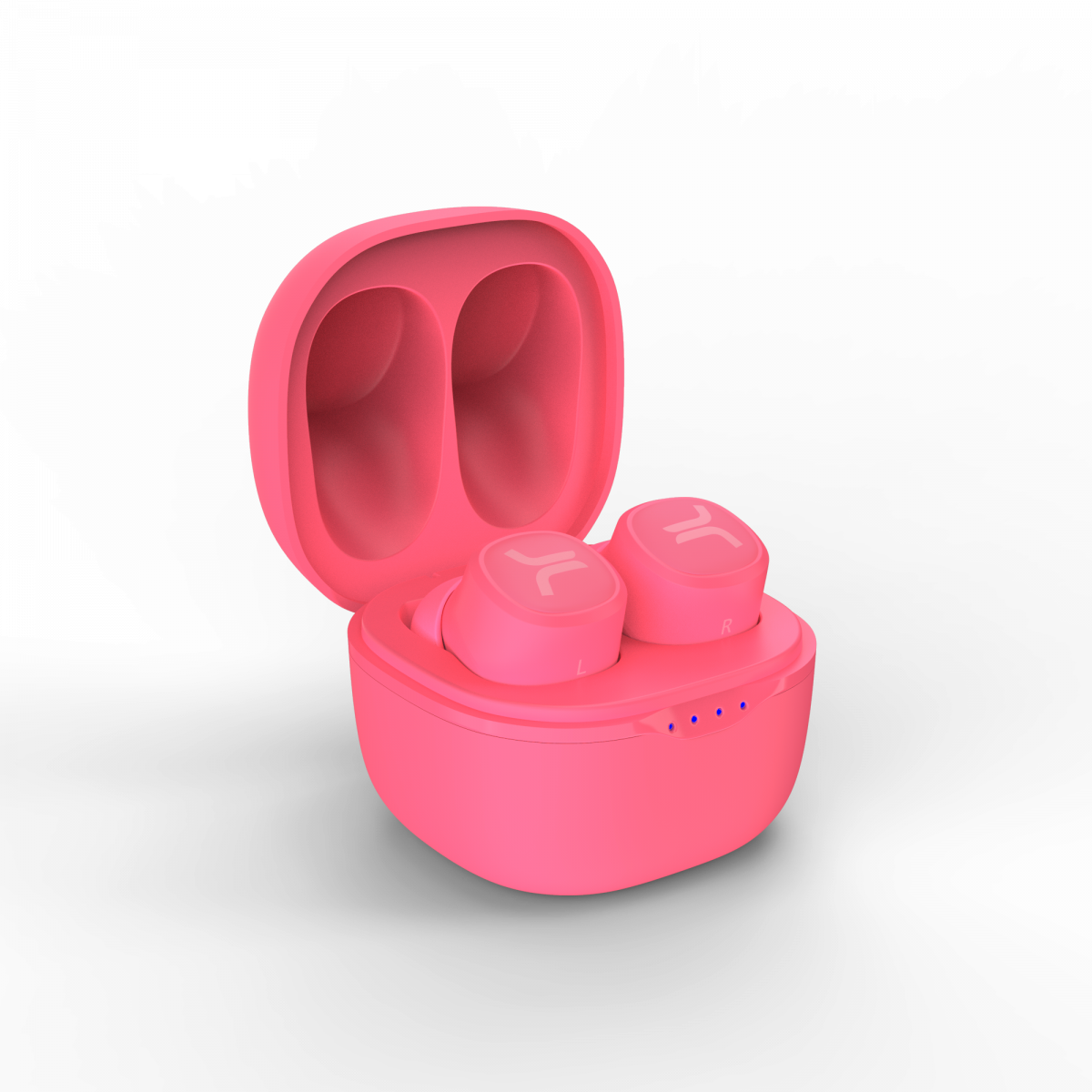 Cutting-edge Swedish fashion brand, WeSC, has a new range of contemporary true wireless headphones. Specifically designed for youth on-the-go, the range is made up of affordable yet stylish true wireless in-ear and on-ear headphones, as well as a more traditional wired stereo headset. Featuring high quality dynamic sound and with a minimal, striking, and contemporary look, the headphones are in-keeping with the brand's young, fresh and stylish look. The brand's true wireless earbuds boast up to 20 hours playing time when fully charged, and the over-ear model was designed with travel in mind with a foldable and light design. The headphones are available in an assortment of colours – black, white, navy and pink and include a variety of features teens and pre-teens will appreciate. Noise isolation, high performance dynamic sound, and wireless connection of 10 metres – you can't go wrong with these quality earbuds. A super-cute storage box charges the earbuds, with LED display showing charge. WeSC (We Are the Superlative Conspiracy) is known for its fashionable designs) and the new collection of lifestyle-inspired headphones is available from Amazon.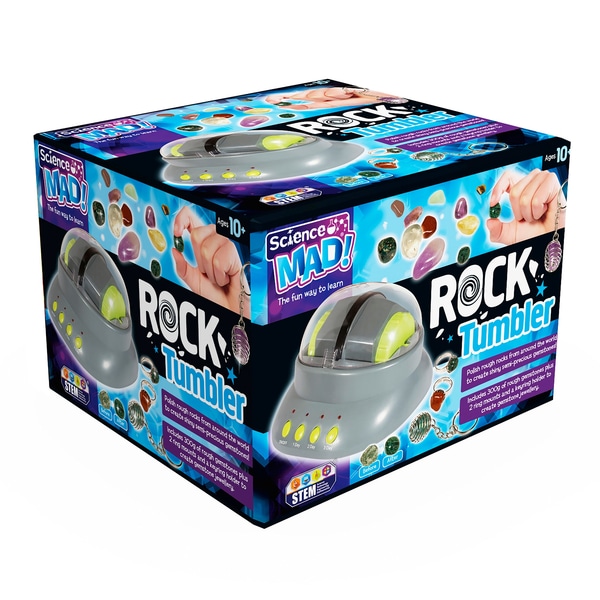 Science Mad! Rock Tumbler Polish rocks to create semi-precious gemstones! Learn about the exciting hobby of rock tumbling with this set. Includes all the accessories you will need to start polishing dazzling gems. Use the included ring fastenings to create beautiful homemade jewellery! Stones included are rough Amethyst, Jasper and Agate gemstones to start you off. Reveal the hidden beauty of these rough stones, then set them in a ring or keyring holder. Rock tumbling is a fun activity for children of all ages (suitable from age 10+) and promotes an interest in geology and science. Find out more online at https://www.facebook.com/trendsuktoys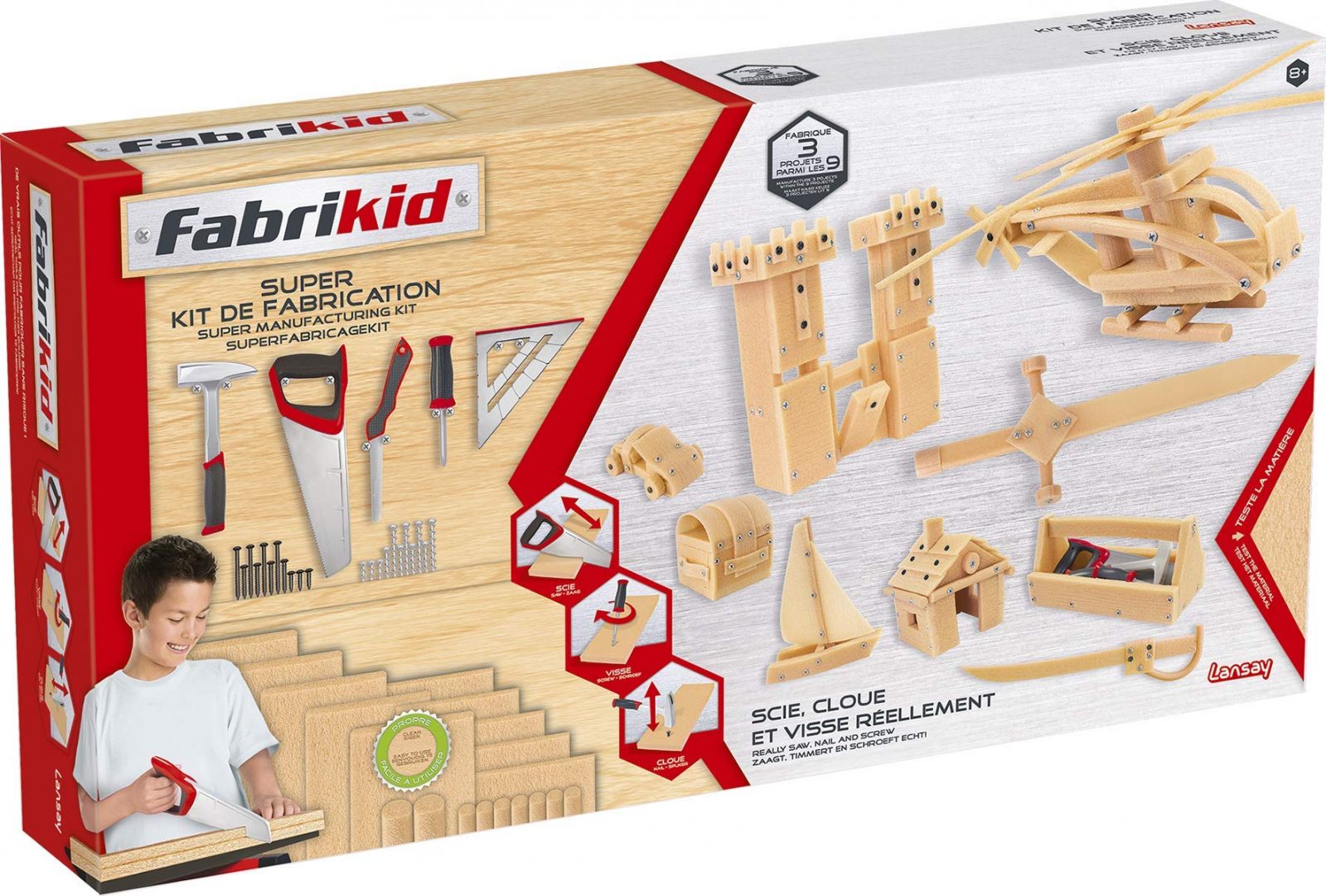 Fabrikid Manufacturing Kit Fabrikid is a construction line combining tools and wood like material allowing kids to saw, nail, screw, and build anything they can imagine. Each set contains all the building materials and some blueprints, with additional blueprints online. Become a handyman and build 2 out of the 6 objects from the instruction manual. Just use the tools to build an airplane a chest or even a robot. With this complete kit kids will be able to familiarise themselves with tools and materials. Saw, nail and screw like a real DIY. Age 8+.
--------------------------------------------------------------------------------------------------------------------------------------------------------------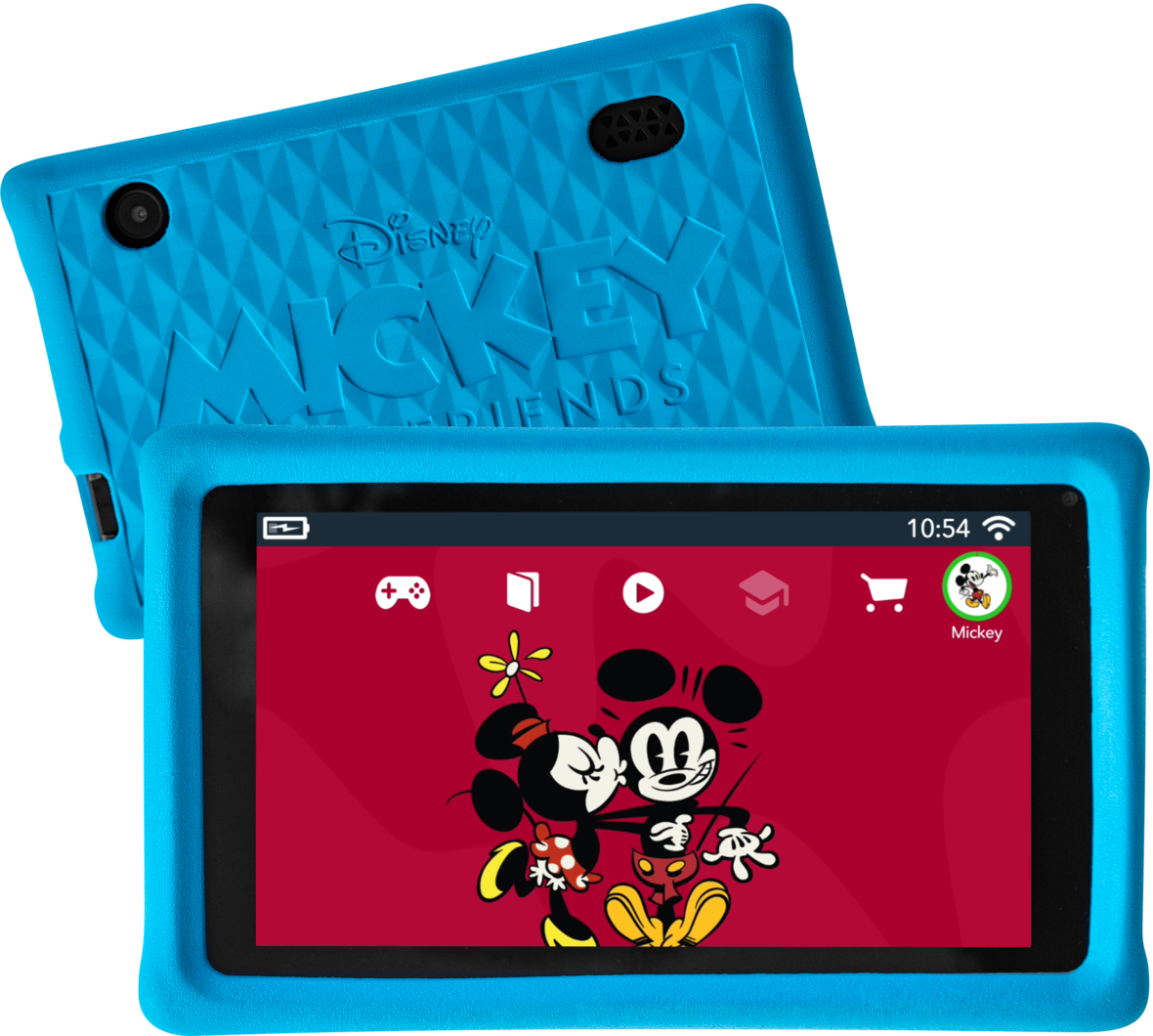 The Pebble Gear™ 'Mickey and Friends' & 'Cars' Kids Tablets combine education, inspiration and imagination into a tablet made for children. Packed with fun and innovation, the Pebble Gear™ tablets offer a child friendly, easy to use interface which works effortlessly alongside excellent parental controls. Following on from the already successful Frozen 2 and Toy Story 4 tablets, the new range for 3 to 8-year-olds allows children to access digital content safely and securely. Free from in-app purchases and unwanted pop-ups the Pebble Gear Kids' Tablet offer parents' complete peace-of-mind. The new Mickey and Friends & Cars 7" Android tablets come fully loaded with oodles of content from Mickey and Friends! Both come with full parental control, access to 500+ games, eBooks & learning apps, all free for the first 12 months. Nifty extra features include an Anti-Blue Light, full customisable child accounts, and a generous 2 year carefree guarantee. These tablets work with and without wi-fi so games are playable offline and are tough enough for any kid, with a sturdy protective bumpercase. There is also a range of themed carry cases and screen protectors for extra protection. The Screen Buddy 9H Safety Glass offers maximum protection for the 7" kids tablet ranges so you don't worry, and they can play happy! The Pebble Gear™ Kids Tablets are available online here
--------------------------------------------------------------------------------------------------------------------------------------------------------------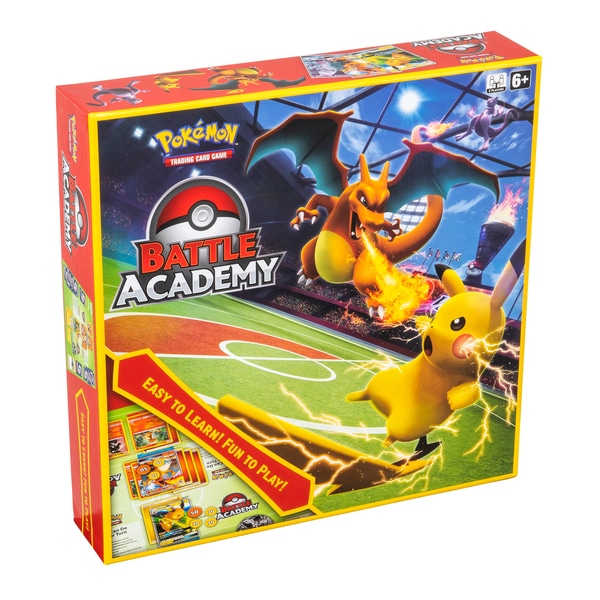 Prepare for a Pokémon battle with the ready-to-play Pokémon Trading Card Game Battle Academy. The Battle Academy includes everything two players need to play, with guides to the decks so your first game is easy to follow. You can choose Charizard or Pikachu to lead your team in a heads-up battle against another Trainer. Then, switch up the decks to play Mewtwo against Charizard or Pikachu, and lead a different team of Pokémon into the arena. With a little strategy and a little luck, you can battle with the best! The Pokémon TCG Battle Academy includes 3 complete Pokémon TCG decks (60 cards each – 180 cards in total), two tutorial guides, two-player game board, three deck boxes to keep your cards in, a rule book, one large metallic coin, one set of damage counters and an online code card.
------------------------------------------------------------------------------------------------------------------------------------------------------------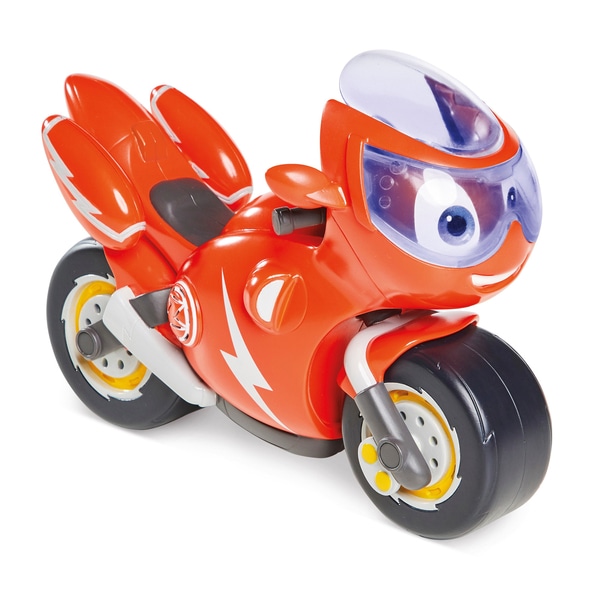 Get ready to zoom into adventure with Lights & Sounds Ricky! This larger 7" size version of Ricky Zoom features eight catch phrases from the kid's TV show and exciting engine noises. Ricky can also light the way with his special light up rescue visor, just like on the show! With expertly designed tires, he has no problem standing steady when stopped, and his front wheels feature articulated movements so kids can steer him to the left or right with his handlebars.
Ricky to the rescue! Perfect for fans of the Ricky Zoom TV show. Revvv on! Available from Amazon, Argos, Tesco, and independent toy stores.
--------------------------------------------------------------------------------------------------------------------------------------------------------------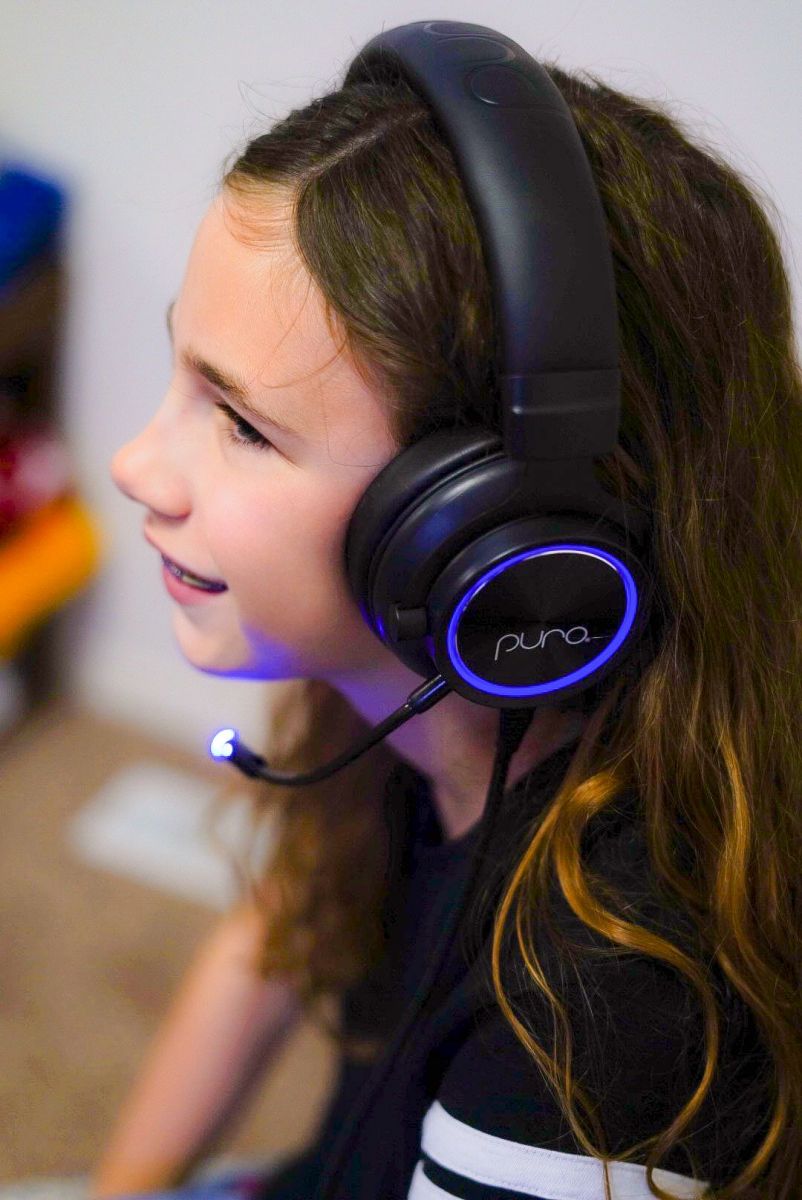 Gamers in the family? The latest volume limiting headphone range from Puro Sound Labs has landed back in stock just in time for Christmas.
PuroGamer Volume Limiting Gaming Headphones are designed specifically for gaming with a slick design, high quality audio through both sound and an omnidirectional, noise cancelling microphone. They are also volume limited to 85dB to ensure that there is no damage to gamers' hearing health when there are explosions or other noises in gameplay. Featuring a 7.1 surround sound technology, the headphones allow gamers to immerse themselves into the world of their games and the 50mm graphene driver and response equaliser provides a balanced and safe sound. The headphones have 82% ambient noise isolation at 1kHz to shut the rest of the world out. The Puro Balanced Frequency Response Curve also allows the PuroGamer's to sound great even at lower listening levels and the game dialogue and sound effects to be heard clearly against the full spectrum of audio.
Discover the full Puro Sound Labs range online - available from Amazon.co.uk
--------------------------------------------------------------------------------------------------------------------------------------------------------------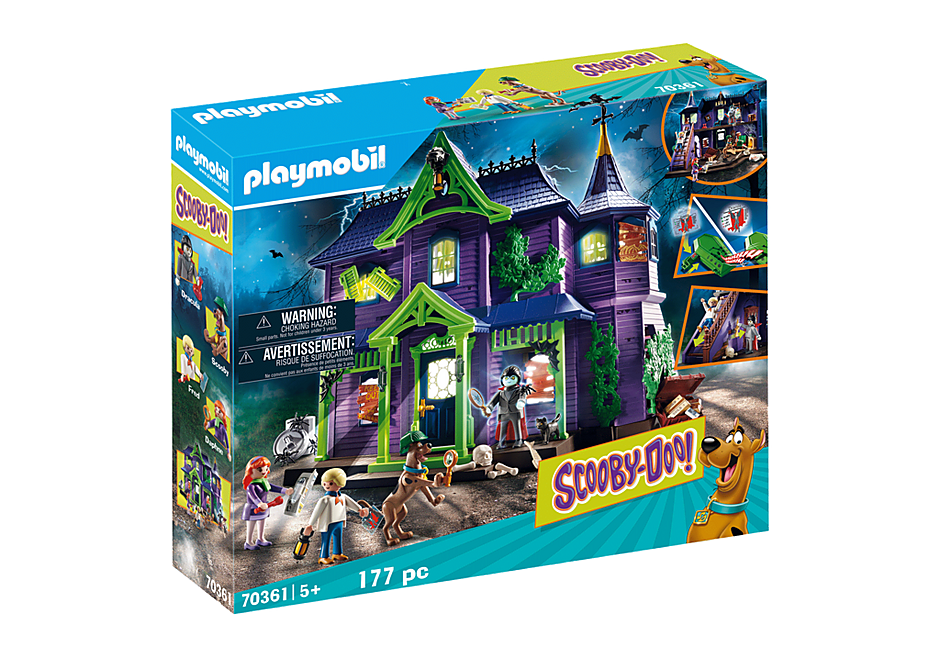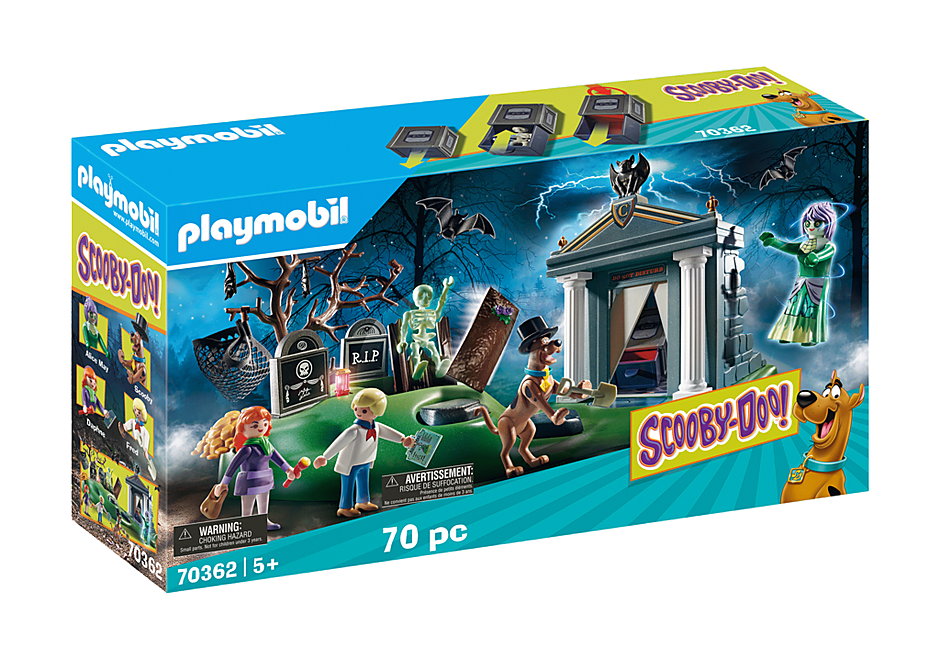 NEW! Spooky Halloween Mysteries with Scooby-Doo and PLAYMOBIL
This Halloween the Mystery Inc. gang are going to be solving a new and imaginative mysteries in Playmobil form. After the launch of the SCOOBY-DOO! Mystery Machine and Scooby and Shaggy toys this year, Playmobil are back with new Scooby-Doo playsets for the spookiest time of the year this October 31st. Each of the new Scooby-Doo! sets include a Scooby-Doo with unique hat to collect, and spooky ghost cards which can be combined with the Mystery Machine to project and identify all the ghosts! At the end of each adventure, the Mystery Inc. gang joins forces to uncover that there is nothing to fear from ghosts and creepy riddles – and discover a logical explanation behind them.
The Playmobil Scooby Doo! Mystery Mansion (70361) includes Scooby, Fred, Daphne – and Dracula! Spooky surprises and traps await, such as a trap door, a falling chandelier, stairs turning into a slide, hideouts, and a revolving door. This set also includes a magic light up coffin with 8 different spooky sounds and a projector. The vampire can be unmasked to reveal a dastardly villain. The three ghost cards can also be inserted in the device in the Mystery Machine (70286) and even includes Scooby in a detective's outfit! This spooktastic set contains a fabulous 177 pieces to liven up your Halloween at home this year. There are also five more adventures for Scooby and the gang to solve, with so much for young fans (and adult ones) to enjoy! Scooby Doo! Adventure on the Cemetery (70362), Scooby Doo! Dinner with Scooby and Shaggy (70363), Scooby Doo! Adventure in the Wild West (70364), Scooby Doo! Adventure in Egypt (70365), and Scooby Doo! Adventure in the Witch's Cauldron (70366). Find out more about the new Spooky Halloween Scooby-Do adventures!
--------------------------------------------------------------------------------------------------------------------------------------------------------------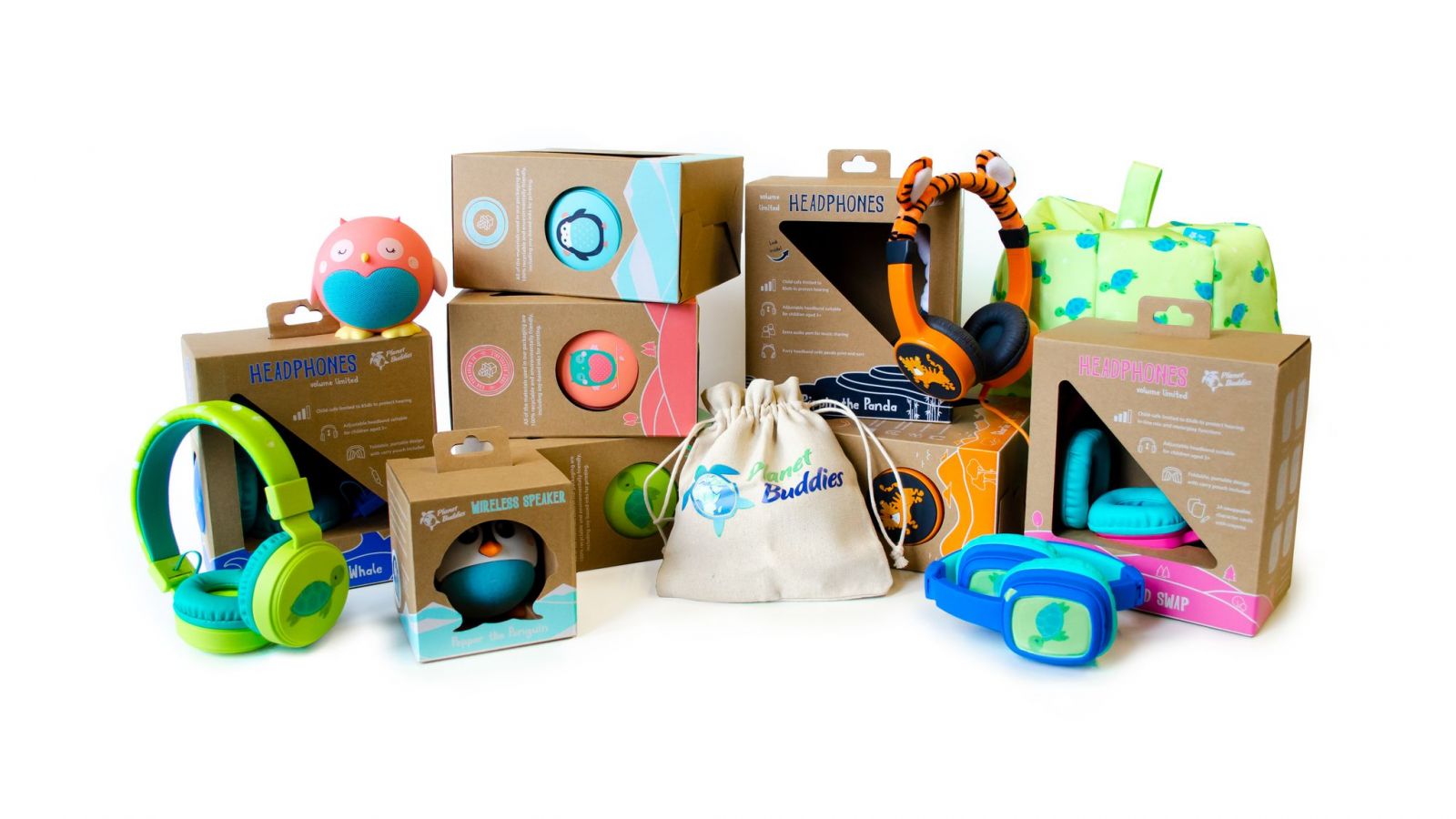 Planet Buddies - an environmentally conscious brand has created a range of sustainably packaged headphones and wireless speakers, created specifically for children. The range includes a family of headphones, wireless speakers, and tablet cushions, all representing endangered, vulnerable or threatened species including 'Noah the Whale', 'Milo the Turtle', 'Olive the Owl' and 'Pepper the Penguin'. Each character has a story, why they are endangered and practical tips on what children can do to help protect all life on our planet such as turning off lights when they leave a room. All products are made of 100% recyclable packaging, with no plastic used.
The 'Pepper the Penguin' wireless speaker is perfect for children to listen to music, read along to their favourite audiobook and pack for a day trip or holiday. With 4 hours playtime and 60-day standby time, Pepper can connect wirelessly to any Bluetooth 5.0 compatible device, including tablets and smartphones. His built-in microphone allows for hands-free calls and he has a sound system of 3W output. The Pepper wireless speaker is designed in exquisite, adorable detail with Pepper's own unique story printed on the packaging to help educate children on the environmental issues that impact endangered penguins.
Planet Buddies has four tablet holders matching the range, in vibrant printed colours, also representing the endangered species. 'Noah the Whale' is a jolly light blue character, on a sea-blue lightweight fabric. The tablet cushions allow children to comfortably watch their device handsfree in landscape or portrait mode, helping posture and reducing neck and upper back strain. Designed to be ultra-lightweight, the tablet stand is the perfect travel accessory and also features two discreet and convenient pockets for storing small items.
Planet Buddies headphones, tech accessories and wireless speakers are available at www.planetbuddies.co.uk
--------------------------------------------------------------------------------------------------------------------------------------------------------------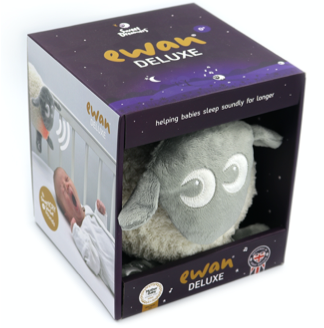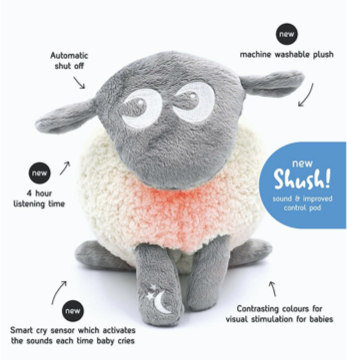 SweetDreamers, creators of parents' favourite sleep aid, ewan the dream sheep, is going green!
ewan Deluxe from SweetDreamers has introduced brand new eco packaging and a reduction in the use of plastic by 99% for its much loved deluxe model. The original ewan the dream sheep has als cut plastic packaging by 96% - using just a thin recyclable plastic window on the box front.
The award-winning ewan is an ingenious sleep aid mimicking the comfort of the womb with a soft pink glow and soothing sounds, including shush, rain, harp, vacuum cleaner, an actual recording of a heartbeat and womb. This magic product lulls newborns and toddlers into a peaceful sleep. The Deluxe version features a smartCRY function that ensures ewan automatically activates when a baby stirs, meaning mum and dad don't even need to get out of bed to switch him on. Machine washable at 30%, ewan must surely be the most adorable sleep aid for settling restless babies down for naps. Available from www.sweetdreamers.co.uk
--------------------------------------------------------------------------------------------------------------------------------------------------------------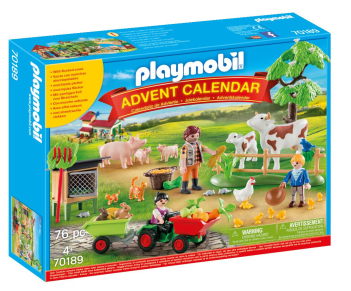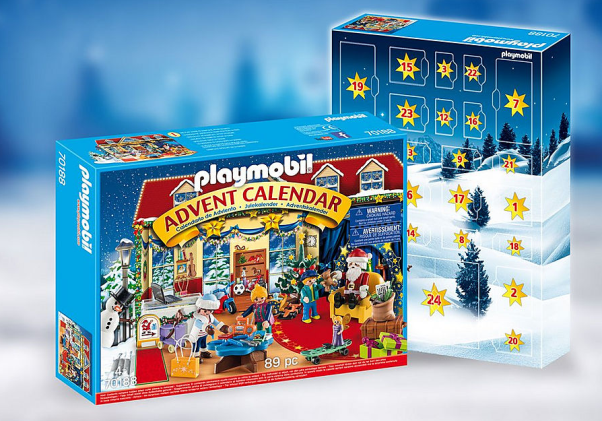 The countdown to Christmas begins with an exciting PLAYMOBIL Advent Calendar suitable for children aged 4-10 years of age. These highly collectible interactive advent calendars will become firm family favourites, that will be treasured and reused year after year. Behind every door is a gift, from figures and animals to vehicles and accessories, providing children with 24-days' worth of entertainment during the lead up to the big day. Once all the surprises have been discovered, each box folds open into a backdrop to complete the scene. There are four new advent calendars to choose from: Christmas, Farm, Pirates, Magic Stone - to bring a smile to all Playmobil fans' this Christmas.
70188 Advent Calendar - Christmas Toy Store This advent calendar is designed specially about the magic of Christmas, featuring a festive alpine style toy shop filled with Christmas joy. As parents search for the perfect gift. children can visit Father Christmas in his grotto and receive a little gift - if they have been nice of course. A snowman outside the toy shop completes the scene, and a classic Christmas tree adorned with baubles and stars. Gift boxes and treasure chests hide toy gifts, and Father Christmas, Playmobil boy and two adults, create a beautiful backdrop to the exciting day.
70189 Advent Calendar - Farm The perfect setting for all fans of life on the farm, the Playmobil Farm advent calendar offers little ones the chance to look after little animals throughout the festive season With lots of feed and vegetables to harvest, the animals will not go hungry this winter. The Farm Advent Calendar includes a Playmobil farmer, cows with a velvety flocked feel to stroke, pigs, chickens, rabbits, and cats! This is one for the young farmers in the family, they'll come back to time and again. Our favourite is the tractor with dumper & trailer, for the two Playmobil children to play with – as they bring in the Playmobil carrots and vegetable harvest.
Also available: 70322 Pirate Cove Treasure Hunt and 70187 Battle for the Magic Stone.
Playmobil advent calendars are available from all good toy stockists and can also be purchased online.
--------------------------------------------------------------------------------------------------------------------------------------------------------------

PLAYMOBIL has launched its second wave of its new collectable EverDreamerz, suitable for ages 7+. These latest collectables are bright and colourful, as you would expect from Playmobil, with bright and captivating graphics on each box.
Series Two sees the five best friends travel to the colourful dream world of Edwina capturing the imaginations of creative young adventurers. Each character box is packed with collectable cards, bracelet, beads, charms and accessories, as well as stickers to complete a free sticker booklet, making a cool unboxing experience. Reuse each box to keep your collectible and their tiny accessories in, or other precious toys your child may have.
All five EverDreamerz friends venture to Edwina's colourful Comic City dreamscape -where everything can be both drawn and erased. Encouraging creativity is a cool aspect to these figures, and should really appeal to children for playability! The five friends then make a big mess, ending up with all colour being removed from the world. They have to team up with several unique characters along the way to restore the colour. The evil Lady Nightmare tries to turn the girls' dreams into nightmares, but the power of friendship unites them, and they go on to meet plenty of unique supporting characters along the way.
There are also twelve additional characters to collect in surprise boxes, from Colorista, Erazorman, Kimby to Karmela, and lookout for the ultra-rare Unicorn Lady and her golden charm. Watch on YouTube here
--------------------------------------------------------------------------------------------------------------------------------------------------------------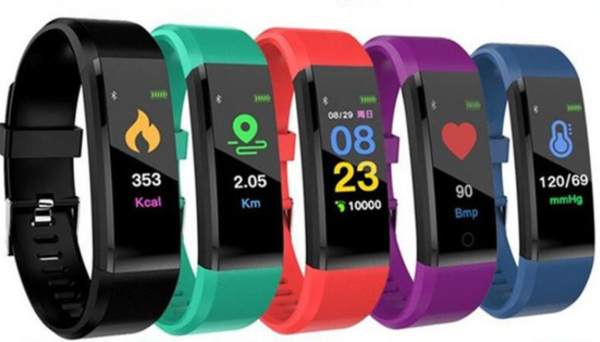 The FourFit Mini 2 fitness band designed for kids, tracks steps, activity, sleep and heart rate
Fitness technology brand, FourFit, has launched the FourFit Mini 2 – a slim fitness band made especially for kids (aged 10+). The band features an upgraded colour OLED screen and has the ability to track activity, steps, heart rate, lung health, blood pressure and sleep.
For parents who are concerned that their child is spending too much time in front of a screen, the accompanying apps allow active reminders to be set to prompt children to get up and move, using both a gentle vibration and child-friendly screen notifications. The apps, available for both IOS and Android, also allow parents to set rewards for hitting daily activity targets – a fantastic way to get kids excited about being active and away from screens.
Whilst encouraging children to be active, the FourFit Mini 2 is also equipped with a number of health features that can offer 'helicopter parents' peace of mind. The band also tracks heart rate, blood pressure and lung health by monitoring blood oxygen saturation. If worn overnight, the Mini 2 can also track the user's sleep, which can be particularly useful to encourage a healthy sleeping pattern and keep an eye on those who secretly stay up late watching TV, or playing games on a school night. Alarms can be set for waking up, or as used as reminders to make sure that PE kits and food tech ingredients are not left at home and forgotten about!
Unlike other fitness trackers on the market, the FourFit Mini 2 works independently without GPS, meaning it doesn't always need to be connected to Bluetooth in order to work; the band will simply transfer all activity data once it is reconnected a phone. The device can also alert the wearer of calls and messages on the connected smartphone if required.
The FourFit Mini 2 is water resistant and available in five colours (black, red, aqua, blue and purple), boasting a stylish, tech rich design and interchangeable straps. With built-in rapid USB charging capability, no extra wires are needed. The strap can simply be removed and plugged directly into a USB slot and be fully charged and ready to wear in just 25 minutes, with one charge lasting up to 5 days.
The FourFit Mini 2 is available in black, red, aqua, blue and purple from the FourFit website
--------------------------------------------------------------------------------------------------------------------------------------------------------------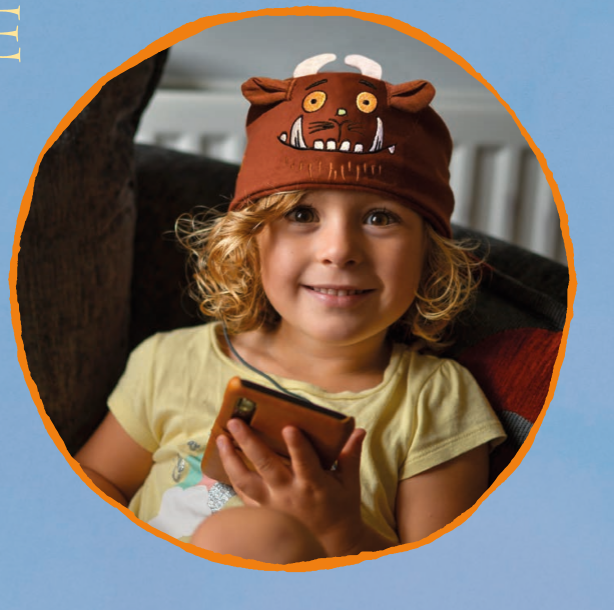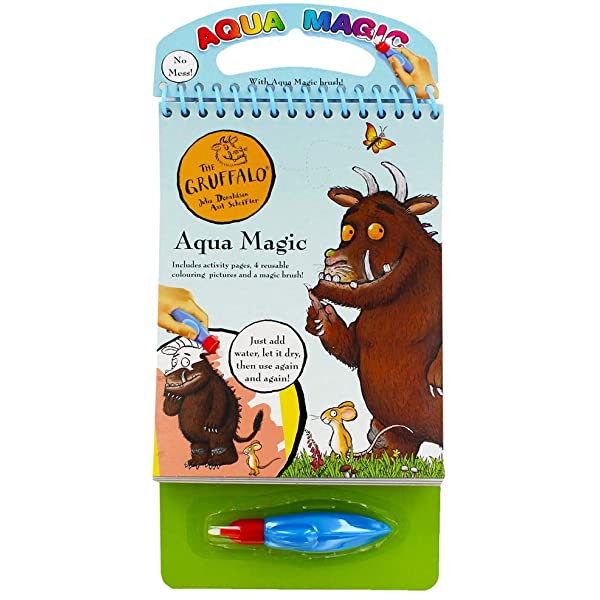 The Gruffalo: Travel Headphones
These super-comfy headband headphones for girls and boys are ultra lightweight, durable, soft to wear - and don't fall off. Suitable for use with glasses and for children with autism and sensory differences, the size adjustable velcro opening will fit all childrens' heads and hairstyles.
Designed for age 3+ for use under supervision, with ultra-flat speakers and volume limited. Machine washable under low temperatures (remove headphones) these are extremely comfortable for kids - within an optional cosy fleece or breathable cotton headband. An impressive 2 year no-quibble guarantee will reassure parents they're as reliable as they are cute! Made by Snuggly Rascals and available from Amazon and Argos.
The Gruffalo: Aqua Magic Activity Pad
The ideal creative set for any Gruffalo fan - and great practice for any budding artist! Each magic water painting colouring pad comes with four reusable painting boards and four pages of activities. Each scene has activity instructions and questions to ask your little ones. Just add water to the Aqua pen, colour in the pages, and colours magically appear - let the scene dry, and use it again and again!
Made by Alligator and available from TK Maxx.
--------------------------------------------------------------------------------------------------------------------------------------------------------------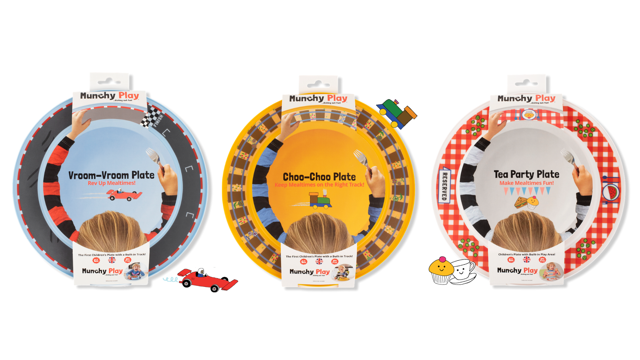 Munchy Play® is the first-ever children's plate with a built-in track, bringing fun to mealtimes! Made by a mum, the kids plates invite little ones to the table and makes mealtimes enjoyable… for everyone. There are three fun designs, including; a train-themed Choo-Choo plate, racetrack Vroom-Vroom plate, and a picnic inspired Tea Party plate. With young diners in mind, plates are suitable for children aged six months upward. There's high-sides for self-feeding, a non-slip base, and a built-in track compatible with leading toy trains, cars, and figurinesMade from polypropylene, plates are easy-to-clean, dishwasher safe, and CE certified. They are also free of; BPA, PVC, and melamine. Illustrated by award-winning artist Lydia Leith the artwork is universally designed for girls and boys, featuring fun bright colours. Sopia Procter, founder and CEO, hopes the Munchy Play® will help parents in lockdown juggle work and family life, adding a fun touch to meal times.
Little ones can whizz trains around meals on a journey to platform yum, with the Munchy Play® Choo-Choo plate. Dazzling in 'custard yellow', expect many return trips. Take dining up a gear with the Munchy Play® Vroom-Vroom plate in 'ice-blue'. Zoom vehicles around the racetrack and past the chequered flag, before stopping to refuel! The Munchy Play® Tea Party plate comes in 'marshmallow white'. Enjoy tea for two, three, or more, with place settings on a picnic table. (Toys not included). Keep mealtimes on the right track with the exclusive Munchy Play® collection - available on Amazon and munchyplay.com
--------------------------------------------------------------------------------------------------------------------------------------------------------------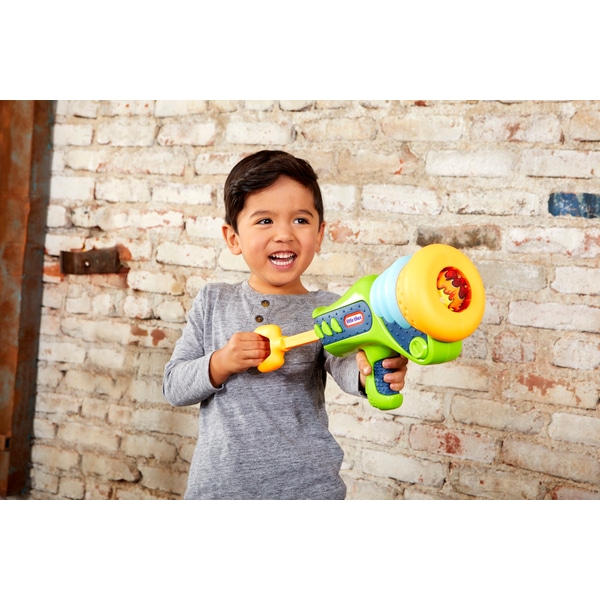 Let your imaginative little superheroes take on cool superpowers with a line of blasters that are safe and easy to use! Boom Blaster, from the Little Tikes My First Mighty Blasters range, is specifically made for younger children aged three to five years old! Designed to encourage imaginative play, Boom Blaster comes with three colourful power pods – Red Fireball, Missile Launch and one secret power pod – launching is a breeze with front loading and a simple pull-back trigger. There's an easy front-loading and simple pull back mechanism making it easy for younger children to operate, with an amazing 12 foot blasting range they'll go mad for!
The Mighty Blasters are suitable for indoor or outdoor use, and can be purchased from Argos, Amazon and www.littletikes.co.uk
Little Tikes 2-in-1 Garden Wheelbarrow Set
Let your green-fingered little one help out with the gardening, and get outdoors to help this summer. This garden cart and wheelbarrow in one has a real working water sprayer, removable flower pots and gardening tools. With its fun, traditional styling, children will love pottering around and keeping the garden in check! Cute, colourful and sturdy as Little Tikes toys are renowned to be, this should stand up to many years of play. The water sprayer is an inspired addition - encouraging older siblings to join in with play and help in the garden.
Suitable for age 2+ https://www.littletikes.co.uk/2-in-1-garden-wheelbarrow/
--------------------------------------------------------------------------------------------------------------------------------------------------------------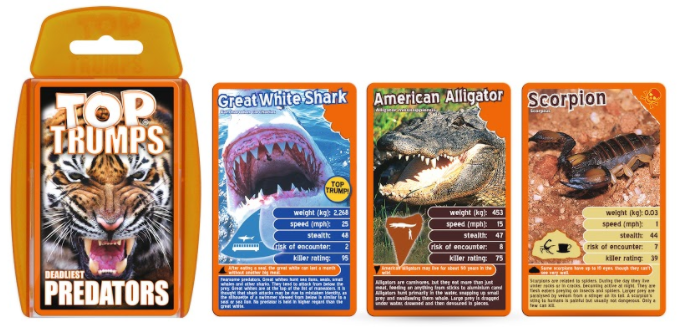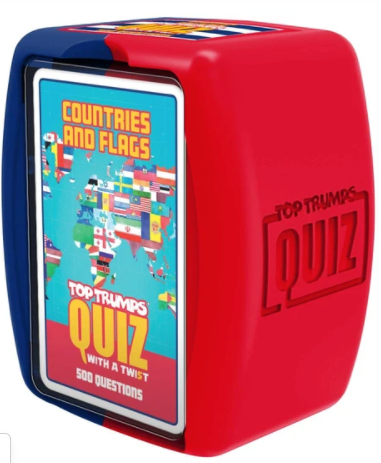 Whilst schools across the world are closed, parents are looking for ways to keep their children's minds working and learning. Top Trumps is the UK's no1 card game (iGen research) and has been a playground favourite for over 40 years. Millions of Top Trumps are sold around the world each year and there are hundreds of titles to choose from, so there is a pack for everyone! Each game is packed full of stats and facts on all your favourite topics. Not only is Top Trumps a fun card game for all ages and interests, it also has many educational benefits:-
Assists with numeracy
Develops strategic & tactical play
Builds knowledge - base for special subjects
Enhances reading skills
Builds concentration levels
Encourages interactive play
Aids memory and fact finding skills
Helps social skills - sharing and taking turns
To view the full Top Trumps range and order online - visit www.winningmoves.co.uk
--------------------------------------------------------------------------------------------------------------------------------------------------------------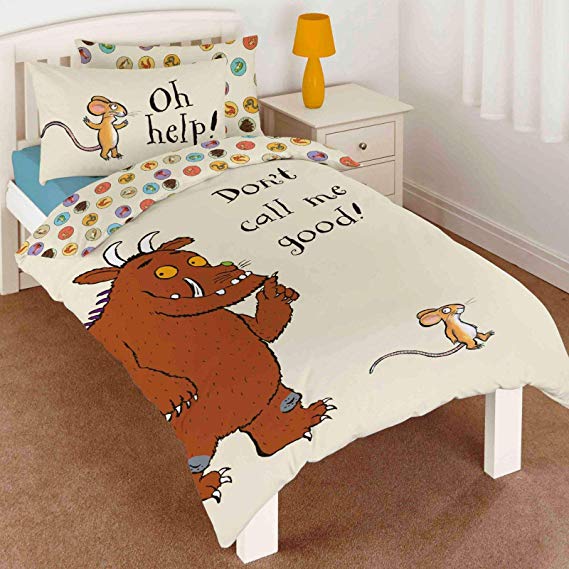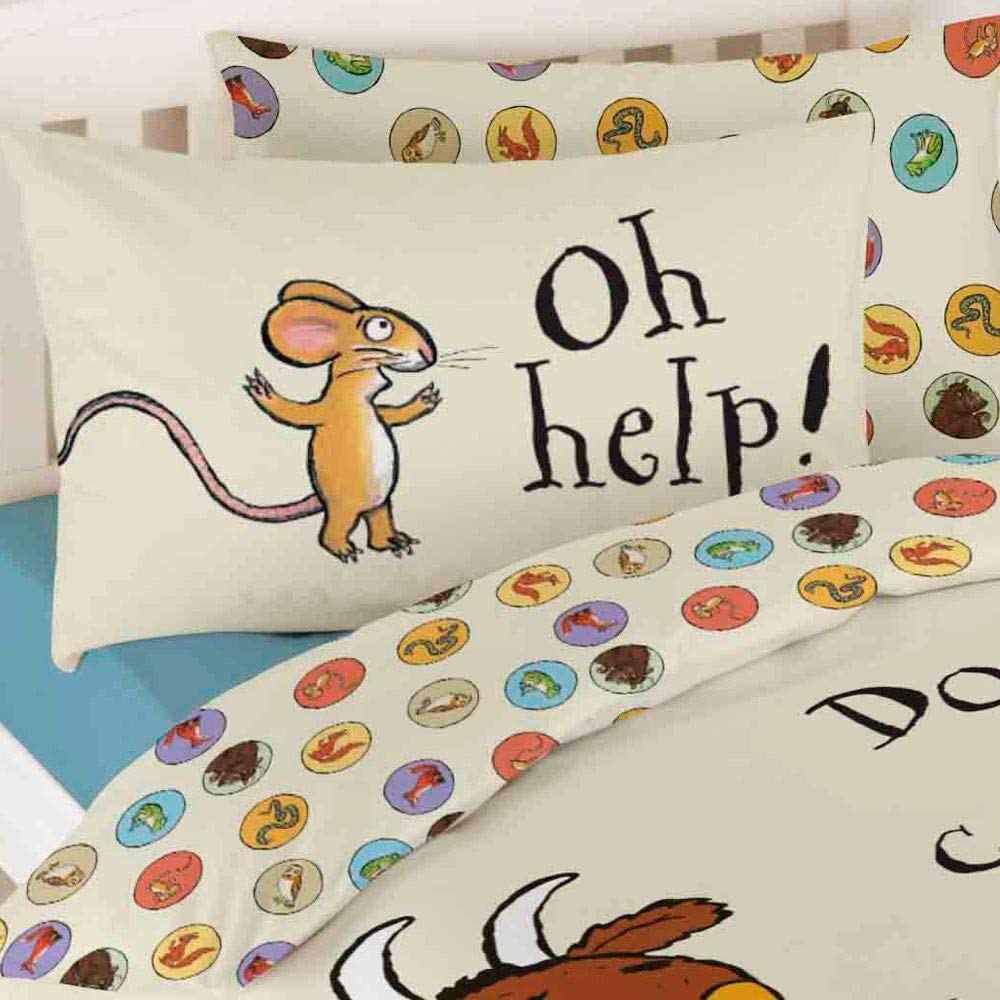 The Gruffalo 'Don't Call Me Good' Single Duvet & Pillowcase bedding set from Dreamtex will delight small fans of the award-winning book series by Julia Donaldson and Axel Scheffler. Featuring the Gruffalo and Mouse, this reversible 2 in 1 duvet cover set is made from 100% cotton. Your little one will love snuggling into bed under the fantastic forest-dwelling Gruffalo and delightful Mouse. Available online from www.amazon.co.uk
--------------------------------------------------------------------------------------------------------------------------------------------------------------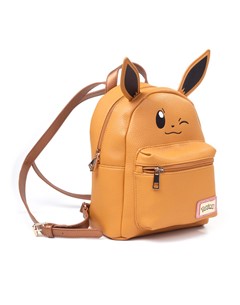 The very latest Pokémon items are sure to be high on Christmas lists this year following the success of the Pikachu movie, and this cute mini Eevee backpack wins in the style stakes as well. With a silk inner lining, main compartment, small zipped front pocket and adjustable brown straps, it is made from 100% polyurethane leather (vegan friendly).
Eevee is well known for being the Pokémon with the highest number of evolution possibilities - a total of eight! With its cheeky wink and 3D ears, this iconic Pokémon fashion back pack is top of our cute list this winter! Available online from Amazon and at all
--------------------------------------------------------------------------------------------------------------------------------------------------------------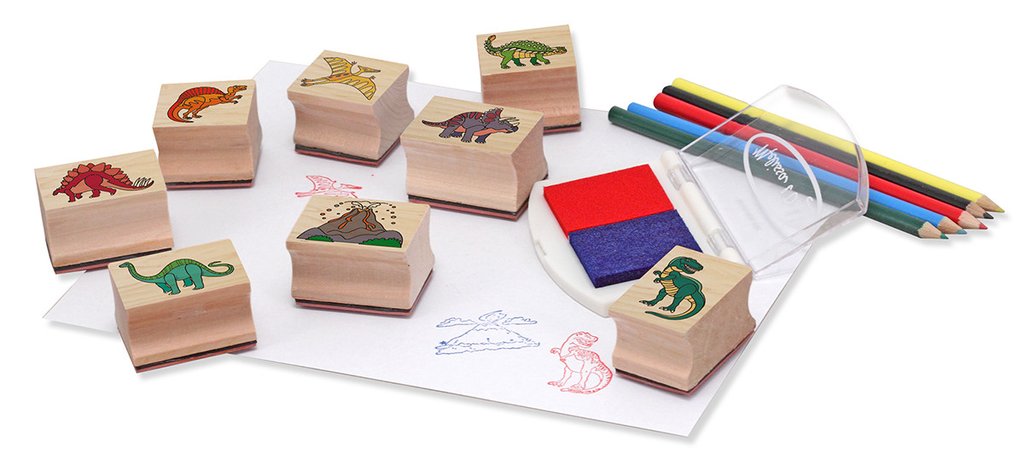 Melissa & Doug Dinosaur Stamp Set
Imagine a landscape full of dinosaurs! Children will love using these seven detailed dinosaur stamps, one volcano themed stamp and a two-colour inkpad. Developing fine motor skills and creativity is also fun when you're creating countless scenes, and colouring in pictures with the five coloured pencils. This well-crafted set is conveniently contained in a sturdy wooden box for organising and storage. An ideal and timeless gift that's tremendous value as children will use it over and over again! Decorate cards, books or make up stories with this durable set using washable, non-toxic child-friendly ink. Suitable for ages 4+. Available from Argos, Debenhams and all good toy stores.
--------------------------------------------------------------------------------------------------------------------------------------------------

Rainbow Mini Scratch Art Notes Cube
Kids can get creative with this handy desktop dispenser box of 125 mini Scratch Art notes from Melissa and Doug. Make exciting masterpieces, doodle, draw, jot notes - using the wooden stylus to scratch and design each picture. Bright rainbow colours are hidden behind the black matte sheets, so easy to use for amazing results! Suitable for ages 4+. Available from Waterstones, Hamleys and all good toy stores.
--------------------------------------------------------------------------------------------------------------------------------------------------
Backpack brand MadPax, launches its new collections for Christmas 2019 - from the Fornite gamer who wants a real life skin with a 'New Skins' collection to the new HEX design. The new Skins, HEX, Metallic Gloss and Metallic Extreme come in three sizes - full pack, half pack and a pint size bag. The full pack Hex Graphite Madpax BackPack would suit any pre-teen boy (or girl) and last well into teenage years, as it has a roomy main compartment, a padded sleeve area suitable for laptop, interior zip pocket, and two nifty side zip pockets. There is good load distribution to protect backs - especially useful if your child has to carry a heavy load of school books - and they are also water resistant (we love that in Ireland!) The amazing and stunning designs uniquely incorporate stand out features. The Spiketus Rex range is made of a leather like fabric poly urethane. Other styles come in a polyester and spandex fabric. All materials deliver durable and vibrant colours that are easily cleaned. The interiors are lined with polyester/nylon. All zippers are smooth functioning nylon. MadPax allows you to express your inner creature, while toting a functional, funky and fun pack. Available from authorised retailers across Ireland and www.madpaxworld.com
--------------------------------------------------------------------------------------------------------------------------------------------------------------
Baby Tennis Racket Learn to play like a little sport star! Developed by a dad for his son and daughter, this cuddly tennis racket is designed especially for babies! The ball rattles, the handle squeaks and it has 3 ribbon tags to flick - which so many babies love to do. Colours are bright and stimulating and every time baby hits the ball, it helps sight and audible senses. A quality stimulating toy suitable for age 0+ that's great entertainment and fun for baby! www.uk.littlesportstar.com
The Football Comfort Blanket Babies may not be able to walk, run or even crawl yet - but they can certainly dribble! This comfort blanket suitable for age 0+ is very soft and cuddly, with velour fabric one side and cotton patterned reverse side. If you are dreaming of the day you and your baby can play football together, this one's for you too! www.uk.littlesportstar.com
--------------------------------------------------------------------------------------------------------------------------------------------------------------
miffy x rembrandt by The Rijksmuseum
Rembrandt and Dick Bruna are both Dutch and both world famous. In this book you will find lots of the wonderful works they created. Although their pictures may look very different, lots of things are the same. They both painted people, animals and landscapes, but each did so in their own way. Join Miffy as she takes a look at Rembrandt's art and discovers similarities and differences. Miffy x Rembrandt is a beautiful book to introduce little ones into the art world! Available from www.miffyshop.co.uk
Syvlanian Families: Polar Bear Family
Over green mountains, tucked away in the depths of the forest. The Sylvanian Village is home to the most tender-hearted freinds in the whole world. If you listen to the wind, you'll hear their happy chatter! Polar Bear Family from Sylvanian Families is a three piece set including Polar Bear father, mother & baby. The polar bears' heads, hands and feet can be moved, allowing them to pose and enact your child's imagination and stories and bring them to life. Available from www.sylvanianfamilies.co.uk
--------------------------------------------------------------------------------------------------------------------------------------------------------------
Puro Sound Labs, the award-winning leader in Healthy Ears® kids' headphones has launched new stylish and sturdy JuniorJams Bluetooth headphones for kids. Puro Sound Lab's JuniorJams have been designed for performance, safety, durability, and comfort at an affordable price. The company is well known for delivering studio-grade audio quality headphones with hearing safe 85dB volume-limiting technology and Sensory Certification by Kulture City. Puro's headphones have won praise from parents for their award-winning BT2200 and PuroQuiet product offerings.
The JuniorJams - available from Amazon - feature comfortable noise isolation and superior sound quality with effective volume limiting, while adding further improvements and unique new features. A sturdy and stylish aluminum headband construction and an ultra-comfortable protein leather ear cushion make the headphones easy to wear whilst still delivering 87% ambient noise isolation that helps block out ambient noise allowing kids to hear the audio without interference from the outside world.
The JuniorJams utilise Puro Sound Labs' Balanced Response Curve, for better bass, treble and vocal clarity without the need to make it loud. At the same time, the 85dB volume-limiting technology means kids can't crank up the sound to hearing-damaging levels and will still get great sound. Improved battery performance provides up to 22 hours of playback, which is great for long trips and the unique daisy-chain feature allows two pairs of headphones to playback the same source simultaneously – no more fighting over the tablet!
--------------------------------------------------------------------------------------------------------------------------------------------------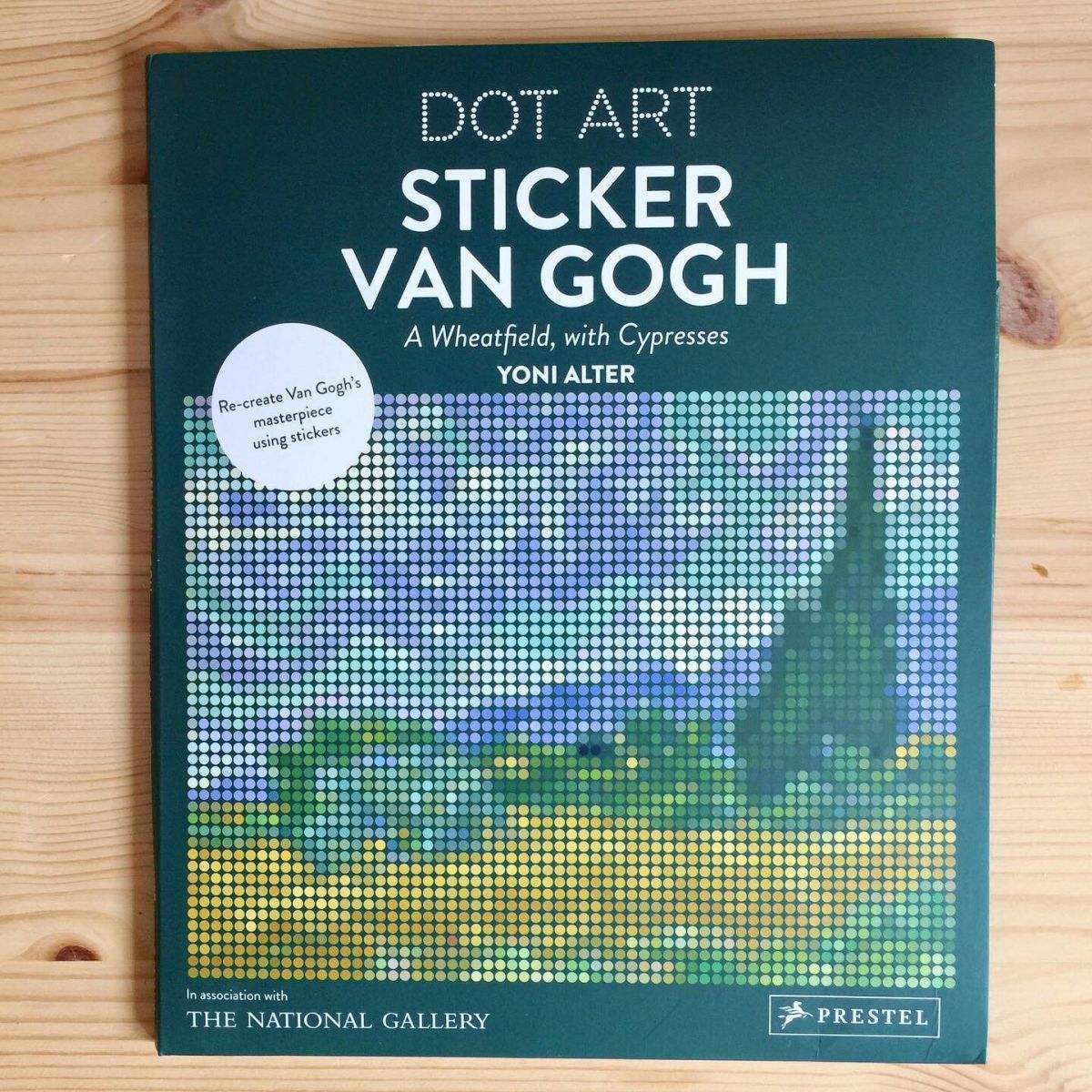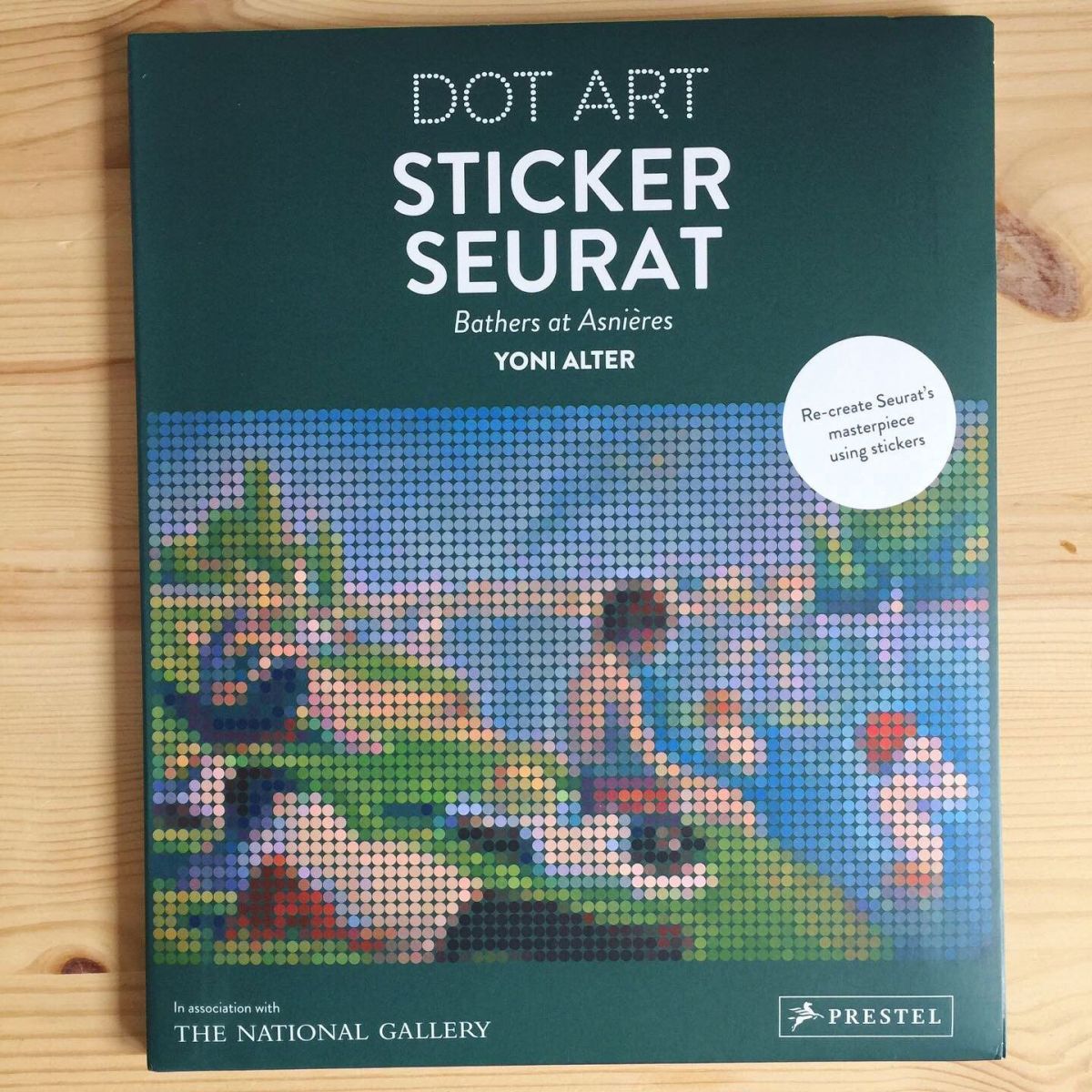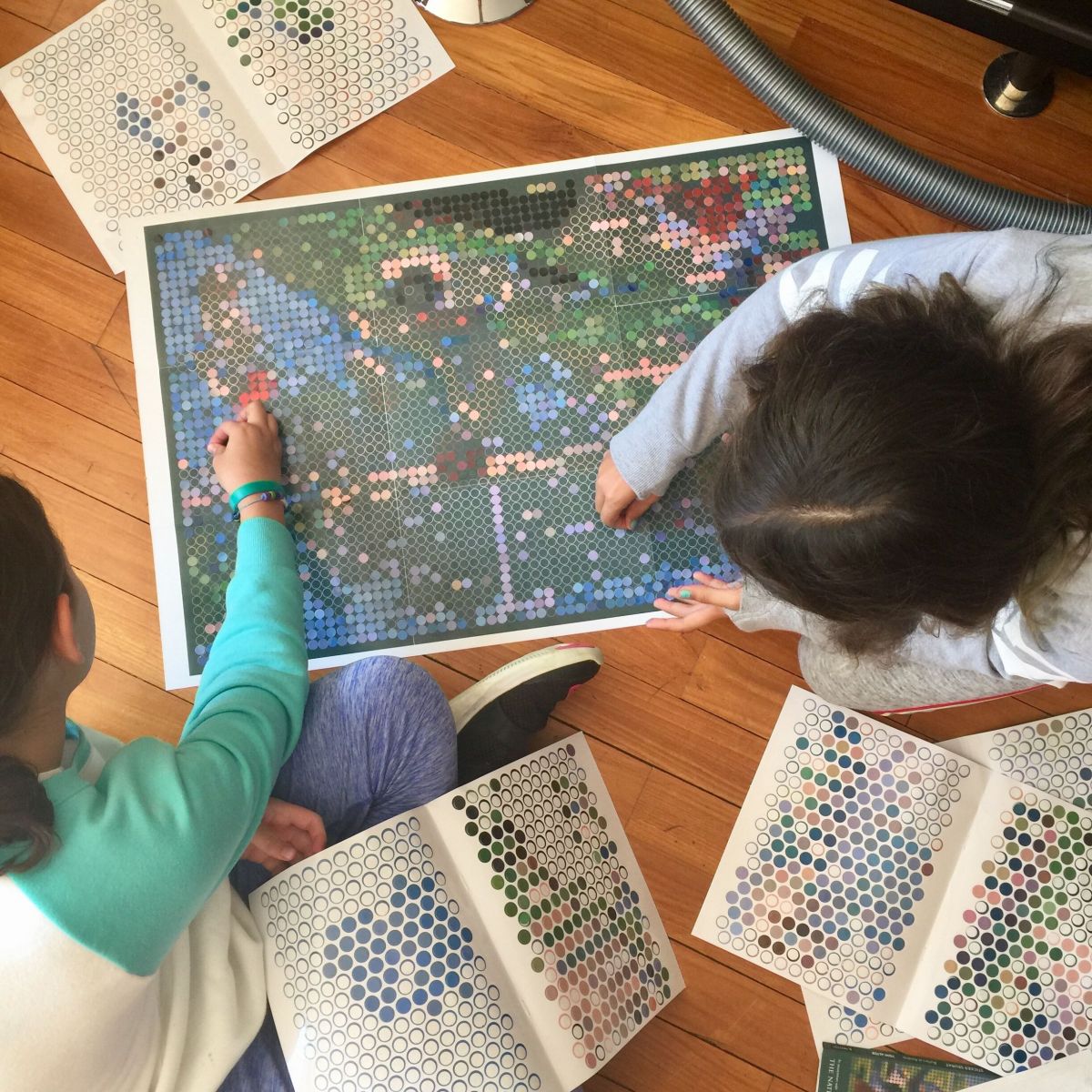 Published in association with The National Gallery London, the Dot Art Sticker Books from Prestel Publishing allow adults and children to create works of art in stickers. Opening with a brief informative essay, the books contain thousands of coloured round stickers and a poster "canvas" of coloured outlines. Readers simply need to match the stickers to the outlines found on the poster to recreate the painting. The finished poster will be its own original work of art. With a handy folder- style flap that allows for easy storage and transportation of the artwork in progress, this activity book is perfect for hours of entertainment, relaxation or meditation, as well as for unwinding at the end of a busy day. Available from www.nationalgallery.co.uk
--------------------------------------------------------------------------------------------------------------------------------------------------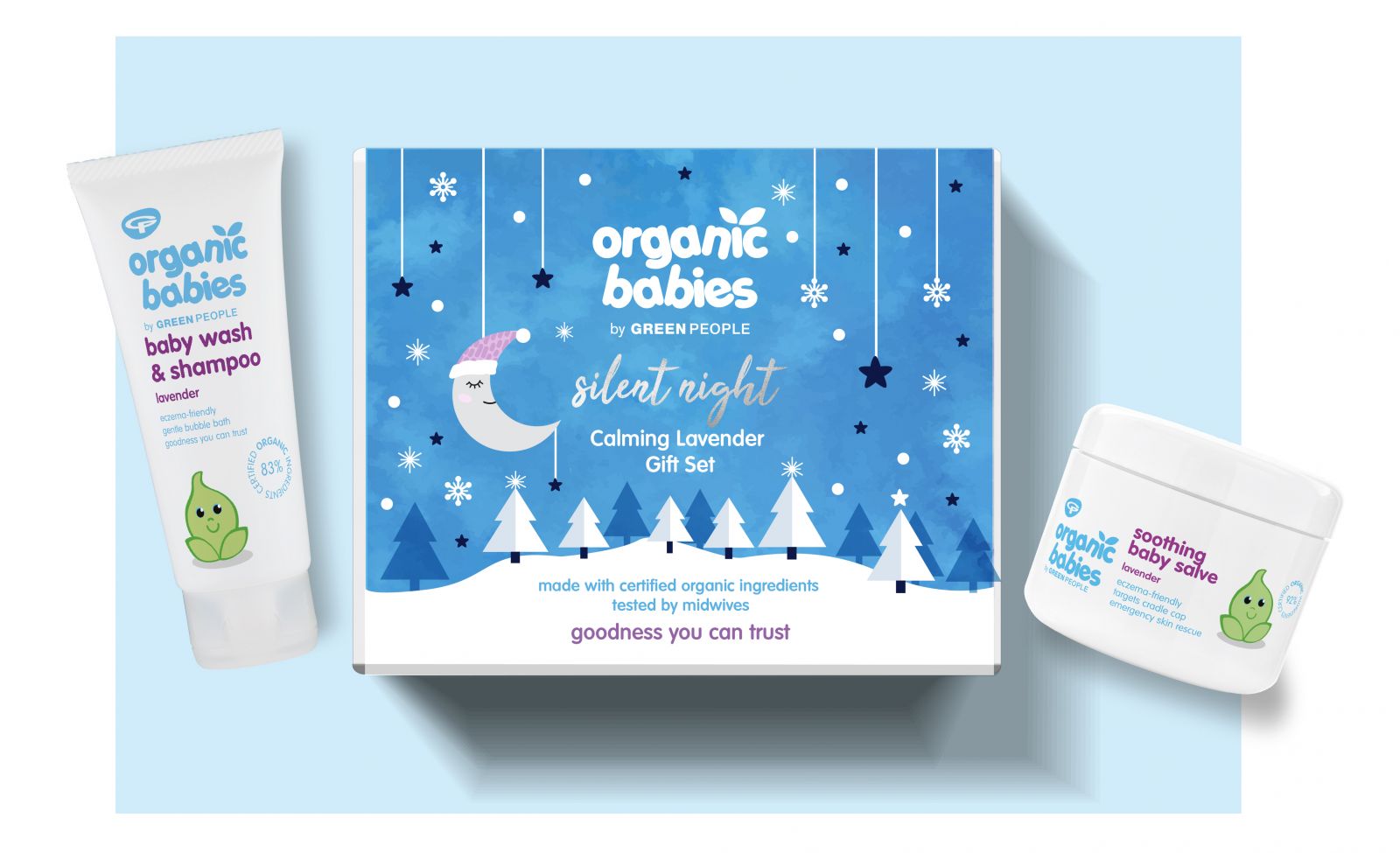 Organic Babies has recently released a beautiful Winter Edition of their beloved Silent Night gift set.
The set helps to give parents the gift of sweet dreams – and is the perfect stocking filler for parents whose Christmas wish is to support their baby's delicate skin barrier from the start, this special edition skin care set is tested by midwives and contains plant-based organic ingredients that comfort tired infants whilst gently soothing sleep-disrupting skin complaints.The set contains their Soothing Baby Salve and Baby Wash & Shampoo. This sleep-promoting salve can be used on baby's face, hands, body and bottom to quickly calm irritation and contains essential lavender oil to help to lull restless tots into the land-of-nod.
The calming, natural Baby Wash contains certified organic ingredients. Made without skin-irritating SLS, this bubbly baby bath product uses naturally foaming Yucca and Coconut extracts to create a soothing bath soak that gently cleanses ultra-sensitive skin, whilst protecting against dryness and irritation. The Silent Night gift set is available to order online from www.greenpeople.co.uk
--------------------------------------------------------------------------------------------------------------------------------------------------
Make way for the new Yogaling leggings from BabyBoo - echoing the very essence of their award-winning baby and children's fashion and accessory brand. BabyBoo are home to the best quality designs that will stand the test of time all underpinned by sustainable and ethical production and GOTS certified cotton.
The Yogaling leggings are designed personally by the BabyBoo founders (2 mums who know the pain of see-through leggings) The Yogaling leggings are created from heavier 100% organic cotton so will not go transparent nor aggravate the skin when sweaty. Each pair also has a thick waist band of 7-8cm depending on the size. Like a pair of yoga pants, this means when the child bends over; the leggings won't fall down, and it means they will go up over nappies and are a much more comfortable fit. The waistband can also be folded if preferred. The Yogaling leggings are available from 0-3 months up to 5 years old and are available in a range of fun and colourful designs from www.babyboo.ie
--------------------------------------------------------------------------------------------------------------------------------------------------