Families at home: how to make your garden safe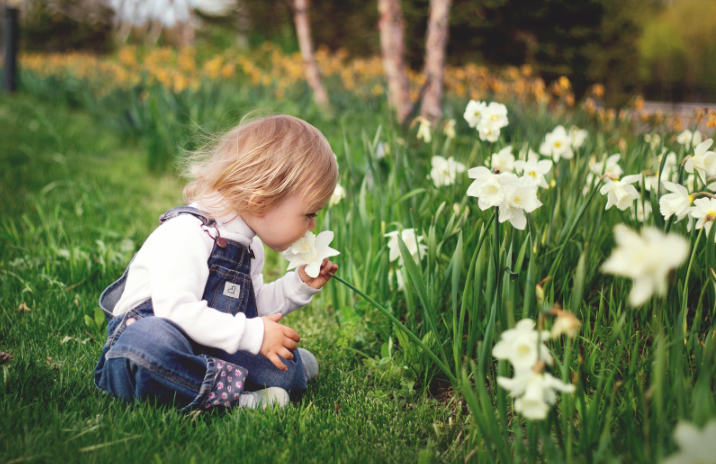 Children love to play outside but this year, sadly, their options will be limited. Holidays, outings and outdoor activities, including trips to the playground or park, are already severely curtailed on account of the global coronavirus crisis, with social distancing and self-isolation measures set to last for many weeks. But if you have a private garden, that's a huge silver lining.
A garden is a great place for kids to explore nature, satisfy their curiosity and let off some energy, all while having fun in a healthy outdoor environment. And whether your garden is large or small, it's a managed space where you can feel confident that your family is protected from the current crisis. All you have to do now is to child-proof your garden, so here are some essential tips on how to prepare your garden as a safe space for young children to play.
The weather
While outdoor play is to be encouraged for many reasons, don't forget about the weather. A lovely spring afternoon or hot summer's day in the garden is only a good idea if your little ones are protected from overexposure to the sun. In addition to putting sunblock on and giving them sun hats to wear, there should be areas of shade where your kids can shelter from the sun. Of course, the British weather is famously unpredictable, so adequate rain guards are just as important.
• Familiarise yourself with public sun awareness campaigns. Here's a helpful leaflet to show you how to be sun smart.
• Place garden play equipment in a shady area where possible, and be aware that plastic toys can get very hot in the sun, too.
• Invest in parasols, sun sails and awnings to create extra shade on the patio or law. "With a retractable awning, you'll be able to enjoy full sunshine or shade and protection from the elements, come rain or shine," explains one expert.
• Clean and pressure wash algae covered decking and paths; these can become slippery when wet.
Water hazards
Every parent knows that even small pools of water can be a health hazard to children and that toddlers should never be left unattended near a pond or pool. Did you know that drowning in a swimming pool is the second leading cause of accidental death for people aged 5-24? If you have a fish pond, swimming pool or any other 'body' of water in your garden, now is the time to ensure its safety.
Paddling pools should be emptied and stored away after each use, so it cannot accidentally fill up with rainwater. That way, the danger is eliminated and no-one can fall in.

Ornamental ponds should ideally be filled in with soil if you have small children in the family. If that is not possible, place a cover over the pond. Take a look at the DiamonDeck pond safety grid, which was featured on BBC's Blue Peter.

Similarly, pool areas should be fitted with a sturdy cover, while both pools and ponds should be securely fenced off.

Stagnant water can easily become a breeding ground for mosquitoes, so make sure unused buckets and other garden containers are emptied regularly.
Child friendly plants
Not all plants are child friendly and some are downright dangerous to human health. Make your garden a place where nature can be safely discovered, explored and enjoyed by all ages, by taking action against thorny growths and poisonous plants and inedible berries. Instead, fill your garden with safe, colourful plants that attract bees and butterflies and support the eco system.
Identify and remove poisonous plants including foxglove, lily-of-the-valley and peonies and anything with pretty inedible berries. Prune overhanging branches from next door too.

Look out for prickly plants such as roses and brambles, and other touch dangers such as stinging nettles. Remove them where possible or at the very least cut back hard.

Buy plants that are colourful and stimulate young minds and teach the youngsters to respect and admire them. How about involving your little ones in growing sunflowers or vegetables?

Buy plants that grow back easily when broken or trodden on and don't cut the lawn too short to avoid it getting muddy with heavy use
Animals
From family pets to common garden pests, your kids are bound to encounter many animals (or their droppings) that share the outdoor environment. Take sensible protective measures against insect bites and stings, toxic faeces left by cats, dogs and foxes, and any other potentially harmful effects of coming into contact with wildlife or pets in the garden.
Look out for wasps' nests in the garden and remove them along with anything that might attract wasps into the garden, such as fallen fruit. Set up a wasp trap away from play areas.

Keep play pits covered to avoid them being used as cat toilets, and discourage neighbouring cats from coming into your garden.

Keep your children's play area well away from any areas meant for pets. In particular, fence off dog toileting areas. Also keep dog toys away from children's toys.

Slugs come out night and can slime all over toys. It's best to wash all toys at the end of the day and bring them inside.
General safety
It should go without saying that the same diligence applies to childproofing a garden as it does to the interior of the home. If your garden has been a bit neglected over the winter months, now is the time to look at it with fresh, security conscious eyes. Check your gates and fences, maintain any garden equipment, secure garden tools and chemicals to create an outdoor play environment where your children can come to no harm.
Mend broken fences and secure garden gates with latches and locks to ensure your children can't

get out and strangers can't get in.

Invest in some safe play equipment – swings, slides, climbing frame etc – and make sure they are meticulously maintained.

Check your garden for heavy objects or ornaments that could fall over, and fix any loose or broken masonry, paths and walls.
Keep tools and chemicals – bleaches, herbicides, baits, pesticides etc – locked up and out of reach. Don't use slug pellets and similar substances that could be ingested.