NEW BOOKS TO HELP MANAGE CHILDREN'S ANXIETY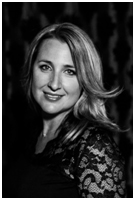 In a bid to help society address children's anxiety NOW, former school teacher and qualified Clinical Hypnotherapist and Psychotherapist Carina has published a set of children's anxiety books which aim to give both child and adult, the power to manage anxiety.
'Sometimes I worry … how about you?' and its sister support book 'Sometimes my child worries … what do I do?' are already available on Amazon and have been flying off the shelves, since their initial launch in Wexford. Minister Daly will be launching both books nationally on November 20th in Chapters Bookstore Dublin.
Carina's aim is to bring these practical, relevant and pre-emptive books to the nation and make parents aware that with the right information, simple strategic aids and time, anxiety IS something that can actually be managed in the home.
Carina lives in Wexford with her husband Brian and two children. During her career break from teaching, she self-published her debut novel To Have, Not Hold in 2016, which received astonishing reviews. Carina decided to write books on children's anxiety, because she feels that parents, teachers and society even, needs answers NOW on how to deal with anxiety. Carina herself battled many mental health issues, including severe anxiety, depression, social phobia, OCD and a dangerous addiction to self-harm in her teenage years and early adulthood. She is now working with parents to help their children overcome anxiety issues. Due to the response and interest in Carina's book, she will be speaking monthly on South East Radio, as their children's anxiety expert.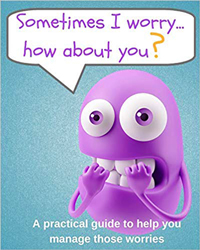 Sometimes I worry ... how about you?
In this book, Mo learns of cool stuff about worry and how it can protect us. Along with some really cool tricks to help us worry less, when we don't need protecting. Mo also knows all about thoughts and feelings and how to change them. Mo has discovered how helpful our self talk, body language and imagination can be. And he has developed great planning and problem solving skills. Learning all about these things has helped Mo take control of little worries and now Mo wants to share it all with you!
Follow Carina on Twitter @mcevoy_carina