International survey shows reading skills of Irish pupils has improved significantly since 2011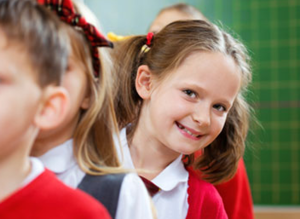 The Minister for Education and Skills, Richard Bruton T.D., today launched the 2016 PIRLS (the Progress in International Reading Literacy Study) report, which shows that Ireland's primary school children are best in Europe and OECD countries for reading skills.
PIRLS is an international study which examines fifty countries every five years and reports on the reading achievement of pupils in Fourth Class. Fourteen of these countries, including Ireland, last year also took part in a new component (ePIRLS), which assesses reading in an online environment.
Minister Bruton has set the ambition to make Ireland's education and training service the best in Europe within a decade. Today's results show that the reading skills of our primary school children, both in the paper based and online assessment are among the best in all European and OECD countries.
Key Results
No country in Europe is better than Ireland for reading skills at primary level
Irish pupils' overall reading achievement score has improved by 15 points since the last cycle of the study which was in 2011
The gender gap in Ireland is smaller than that the gap internationally. Furthermore, this gap has narrowed significantly between 2011 and 2016 in Ireland
Since the last study in 2011, the number of pupils in Ireland with only basic reading skills has dropped significantly
The percentage of Irish pupils who have advanced reading skills rose from 16% in 2011 to 21% in 2016, which is much higher than the international average in PIRLS
Irish pupils also performed exceptionally well on the new online reading assessment in ePIRLS. Only one other country (Singapore) outperformed Ireland on this test
PIRLS 2016 data does not compare pupils' performance in DEIS and non-DEIS schools. However, the most recently available data from the Educational Research Centre indicate that the reading achievement of pupils in DEIS primary schools has continued to improve from 2007 onwards. Much of this improvement has been among lower achievers.
Commenting on the report, Minister Bruton said: "I would like to pay tribute to all principals, teachers and all those who made these fantastic results possible.
"I have set the ambition to make Ireland's education and training service the best in Europe by 2026. There are many aspects to achieving this ambition but few are more important than the ability of our education system to equip our children with exceptional literacy skills. I am delighted with the results of this internationally recognised, in-depth study, which shows that no country in Europe is better than Ireland for reading performance at primary level.
"I am also very encouraged by the significant improvements that have been made since the last cycle of PIRLS which was in 2011. These findings are consistent with a number of other recent, major reports including the National Assessments of English Reading and Mathematics 2014 and PISA 2015.
"Being literate is a fundamental skill. It enables our young people to confidently participate in education and fulfil their full potential in life. The basic aim of this Government is to sustain our economic progress and use it to build a fair and compassionate society. Ensuring our children are highly literate ensures they are given the best start in life. ."
He commended the report's authors and thanked all of the pupils, teachers, principals and parents who took part in the study and responded to the questionnaires.
Eemer Eivers, one of the report's authors, said that "The results of the online reading assessment – ePIRLS – are particularly interesting. This is the first assessment of its kind at primary level and it is encouraging to see that most Irish pupils had little or no difficulty navigating through the complex online scenarios they encountered. Equally, they seem able to evaluate information in a digital environment – for example, identifying the more reliable sources of information and integrating information from multiple web pages."
Lorraine Gilleece, another of the authors, noted that "A positive feature of the results is that the improvement in performance since 2011 is very balanced. We see improvements on all aspects of reading and types of texts, and both boys and girls have improved. Also, in Ireland boys have slightly narrowed the gender gap on what we call Literary style texts. Perhaps contrary to popular perception, boys here are well able to engage with and to enjoy literary texts."