Latest: Toys, Clothes & Fun Stuff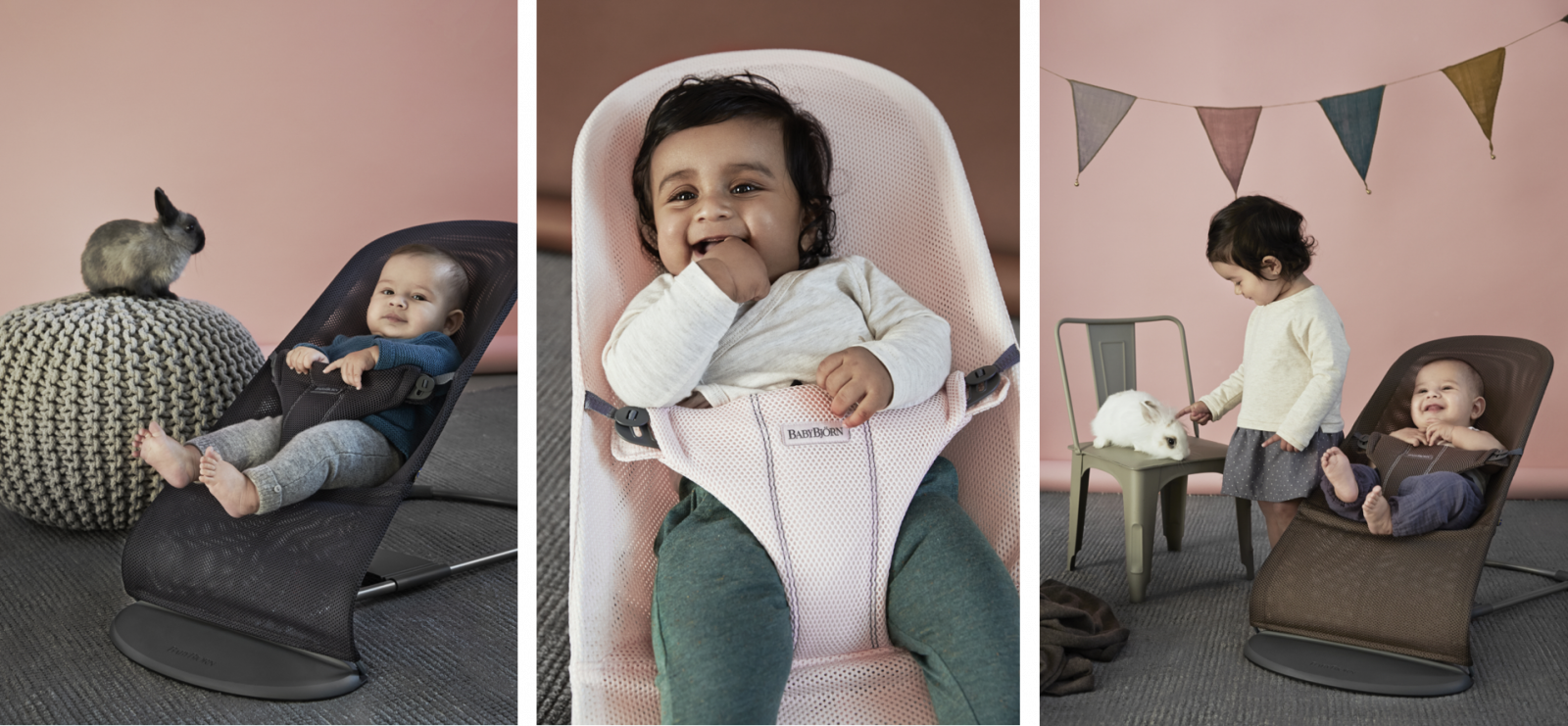 Swedish family company, BABYBJORN has launched a completely new version of a beloved, classic from 1961 - Bouncer Bliss. The new Bouncer Bliss is available in a stylish, soft mesh in 3 fresh, modern colours: powder pink, cocoa and anthracite. The gentle rocking creates a sense of bliss and calm – no batteries or cords required. Offering proper support for a young child's back, neck and head, the Bouncer Bliss is suitable from 0-24 months, and also cleverly turns into a rocking chair for toddlers. www.babybjorn.co.uk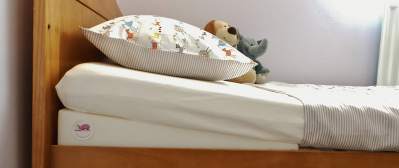 ACOSY BUMPERS, the soft bed bumper company, has introduced the Bed Wedge to help little ones suffering from congestion and breathing difficulties to sleep more comfortably. Nursery grade foam wedge elevates the head end of the mattress allowing children to sleep in a gently elevated position. Available in two different sizes for cot or double beds, the Acosy Bed Wedge is available exclusively from www.acosybumpers.co.uk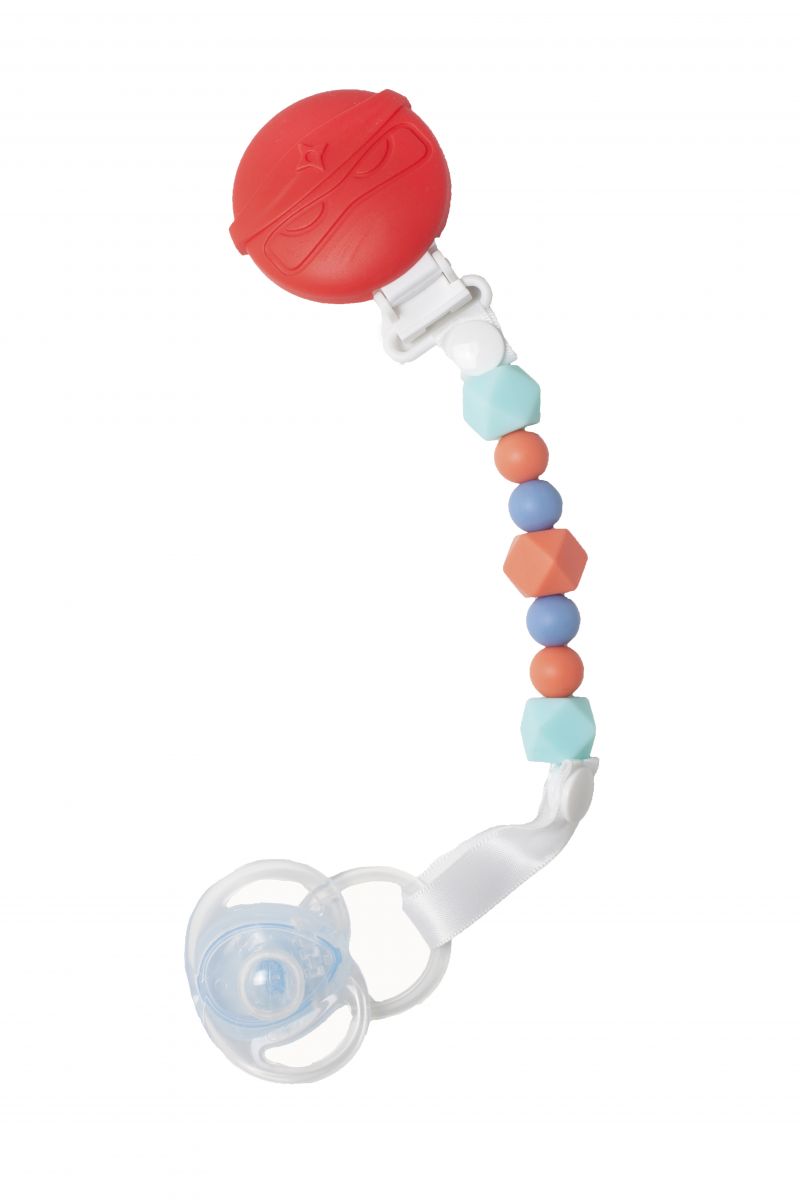 NIBBLING teething jewellery is high-quality, paediatrician approved and made with 100 per cent food grade non-toxic silicone, perfect for fractious, teething babies. Created by mother-of-three Emily Sunderland Sutter, the 2017 collection features necklaces, pendants for dads, dummy clips, bracelets, and sensory teethers for children with special needs. A stylish and practical gift for new parents available from www.nibbling.co.uk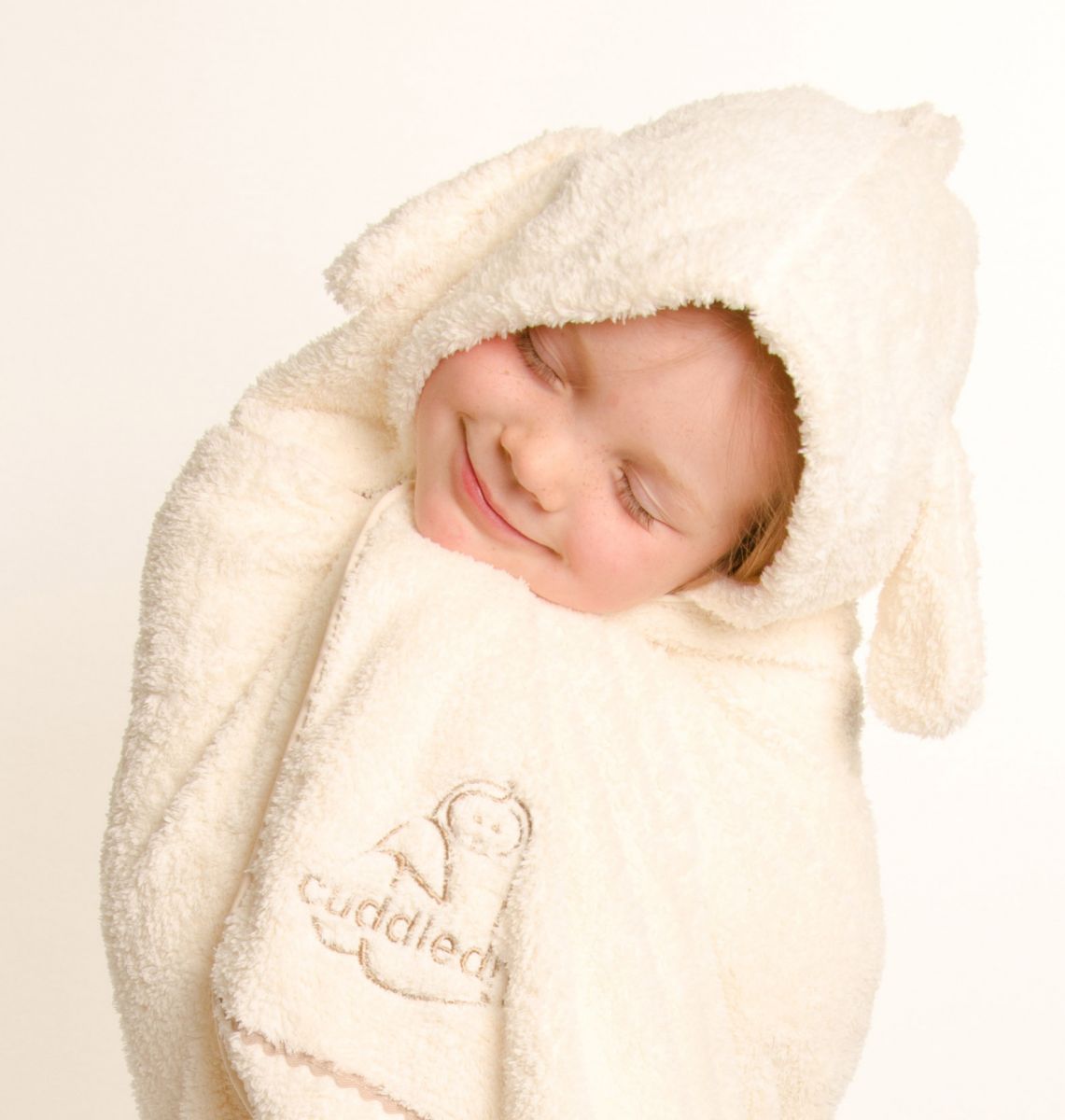 The Snuggle Bunny towel from Cuddledry is a super soft and fluffy hooded towel that's sure to be a firm favourite with little Easter bunnies. Children will find the floppy bunny ears irresistible and love snuggling in the warm, soft fabric before hopping into bed! Suitable for toddler's age 3-6 years from www.cuddledry.com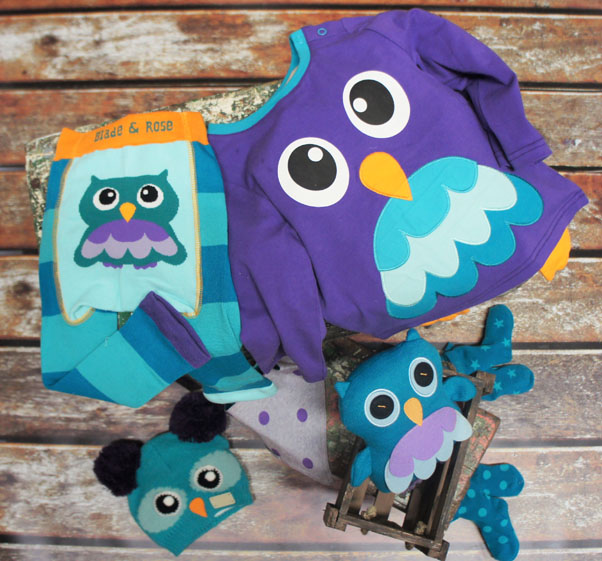 BLADE & ROSE, Britain's iconic children's fashion brand is kicking off 2017 with a new range of colourful tops, leggings, socks, bibs and hats for loveable tots. Made from the softest cotton, all tops can be paired with trademark leggings which feature unique designs on the bum. Choose from Rainbow, Pineapple, Owl, USA, Tractor, or Flamingo designs - available in sizes 3 months - 4 years from www.bladeandrose.co.uk/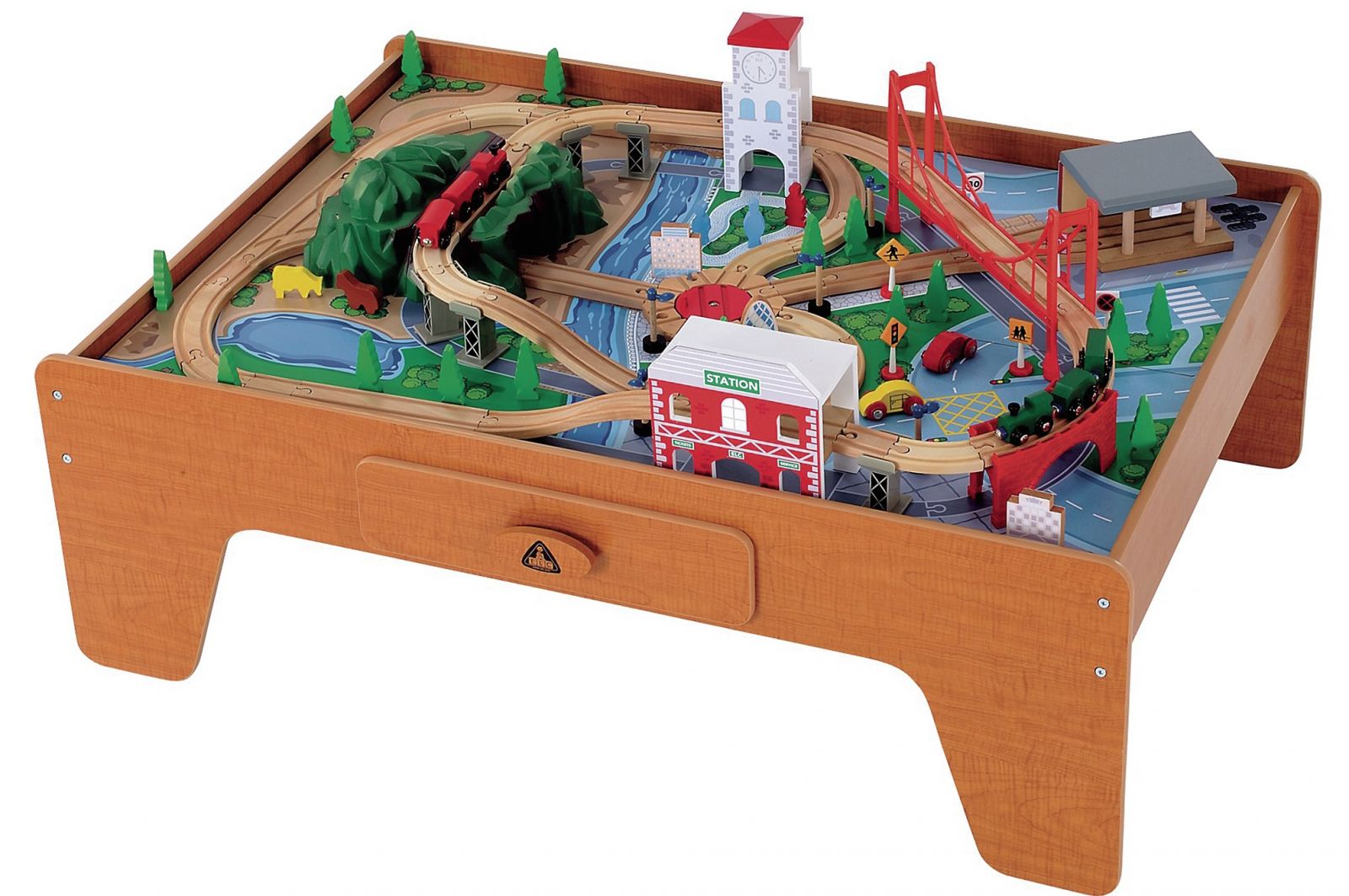 Looking for a classic toy with years of fun to be had, check out the Big City Wooden Rail Train Table with over 100 pieces including trains, bridge, station and diversion turntable. Connect the trains and wagons with the magnetic couplings. With lots of room to play, the table top has colourful road artwork, and a neat storage drawer to store extra railway cargo. Tired of trains? Turn the play mat over to reveal a road scene for die-cast cars! Suitable for ages 3+.
Available from Mothercare and ELC Early Learning Centre stores nationwide.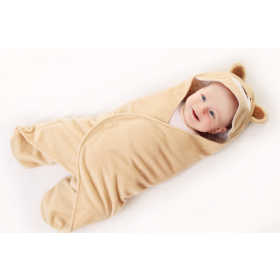 Slumbersac Baby Travel Wrap is an easy to use baby wrap that fits neatly into standard car seats, pushchairs/prams and cots. The ingenious hooded design adds an extra layer of warmth and allows parents to easily move baby without any hassle. Travel wraps can be embroidered with a child's name, are machine washable and can also be tumble dried. Available in Bear, Owl, Pirate and Princess designs and in one size (birth to 9kg). www.slumbersac.co.ukSlumbersac Baby Travel Wrap is an easy to use baby wrap that fits neatly into standard car seats, pushchairs/prams and cots. The ingenious hooded design adds an extra layer of warmth and allows parents to easily move baby without any hassle. Travel wraps can be embroidered with a child's name, are machine washable and can also be tumble dried. Available in Bear, Owl, Pirate and Princess designs and in one size (birth to 9kg). www.slumbersac.co.uk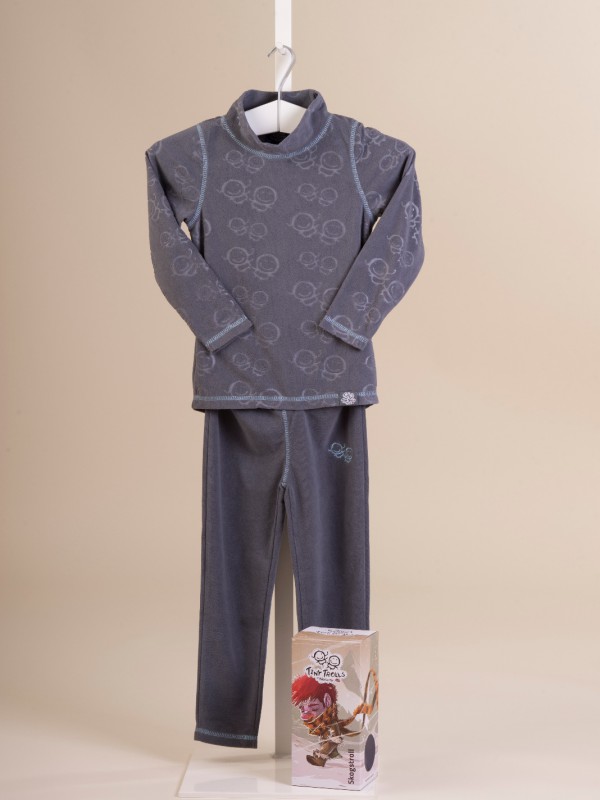 Tiny Trolls of Norway is an exciting new children's clothing company putting fun and functionality into kids' outdoor wear. Each garment is manufactured using materials kind to children's skin, withstands multiple washing cycles without losing colour or quality, and is exclusively designed with children in mind. Rain suits are completely waterproof and All Weather Coveralls offer protection against up to 10,000mm of water, outfits for younger wearers even have handy nappy-changing access! Their stunning range of accessories also includes eye-catching wind troll cotton caps, fleece pixie hats, snugly winter mittens, and lots more. www.tinytrollsofnorway.com
WIN TINY TROLLS OF NORWAY! We are giving away some of the gorgeous wind troll hats and a micro fleece set to some lucky Early Times readers! Enter online at primarytimes.ie by 30th April 2016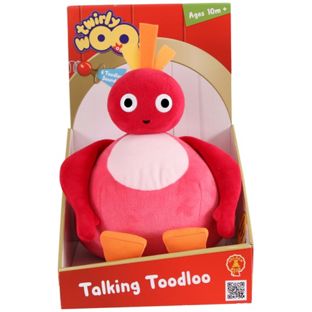 The ever curious Twirlywoos seek adventure and fun wherever they go! Join Toodloo, Great BigHoo, Chickedy and Chick on the Big Red Boat… Twirlywoos is a unique TV series on CBeebies that is based on pure slapstick comedy with a focus on laugh-out-loud child centric humour to engage pre-schoolers, encouraging them to think for themselves, gain confidence in their own perceptions of the world and reinforce their understanding as they grow and develop.
Inspired by the Twirlywoos CBeebies show, this cute Toodloo cuddly toy has 6 Toodloo sounds when your little one presses them. Made from super soft and beautifully textured fabric, Toodloo makes a loveable cuddly companion and a great friend to go on twirly adventures with. Suitable from age 10 months+ the plush velour fabric body is super soft and easy to press and hear it talk. Also available in the Twirlywoos range is Talking Chick, Talking Chickedy, Talking Great BigHoo, and Peeking Peekaboo. Available from all good retailers.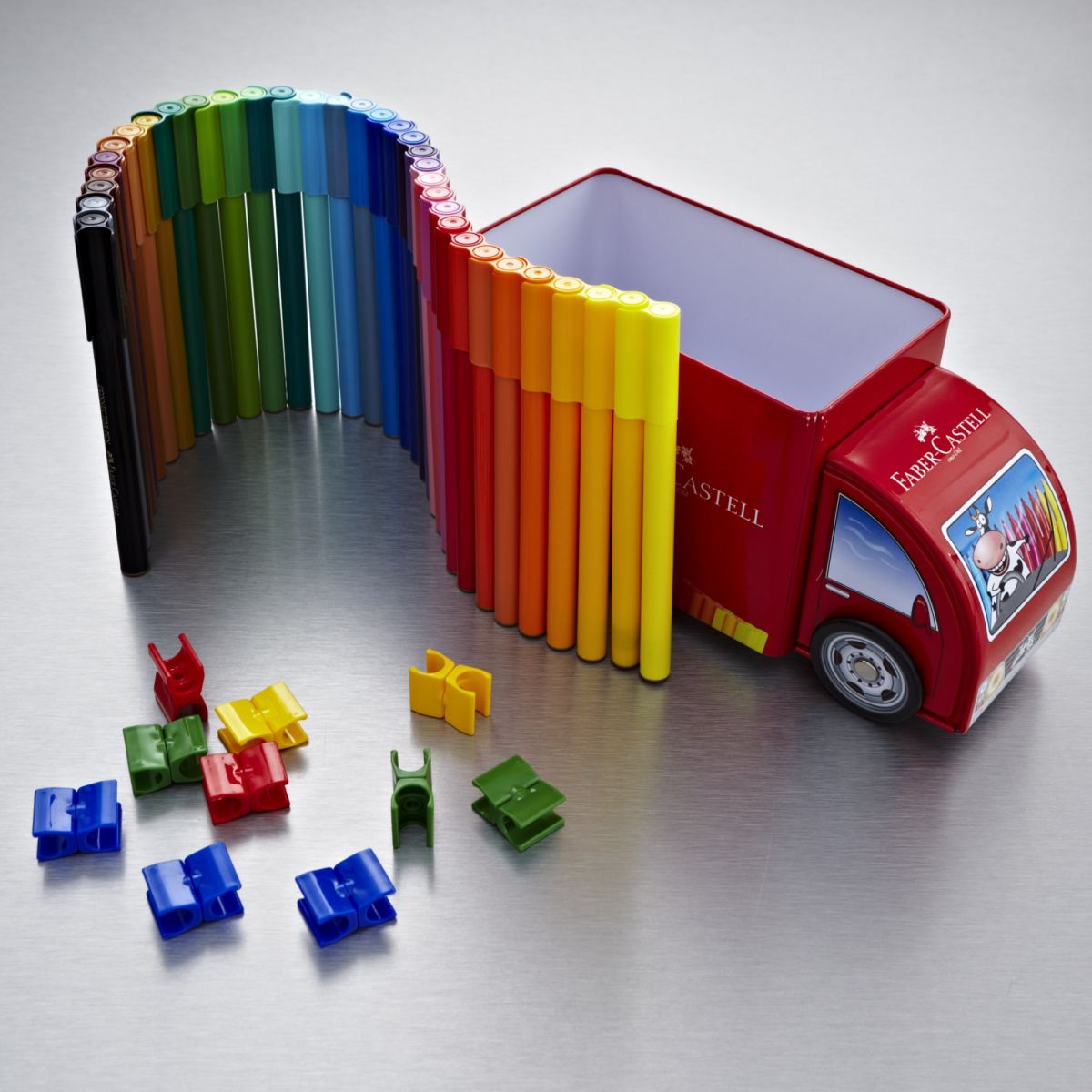 Vroom vroom! Get young ones drawing and playing with these vibrant pens, stored in a new and exciting tin shaped like a truck. Inside you'll find 33 different colours in the Faber-Castell Connector Pen range, which clip together to build different shapes and sculptures. With strong tips and barrels that little hands find easy to hold, and water-based colours means they're washable out of most fabrics. Suitable ages 3+. www.cassart.co.uk
The evolution of kids travel has arrived with the Zinc Flyte Case Scooter. It's ideal for a child aged 4 - 8 years with a destination, whether the park, school, sleepovers, day trips or a holiday. This handy case can hold all your belongings, has an easy-to-fold footplate that hides neatly within the case, and can also be used as an easy pull-along case. Available from all good toy stores www.zincflyte.com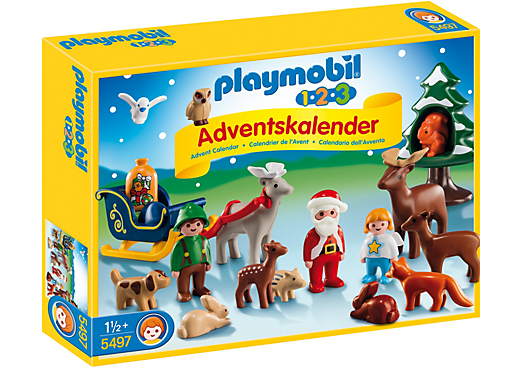 Enjoy an outdoor Christmas with Santa and his forest friends! PLAYMOBIL 1.2.3 Advent Calendar 'Christmas in the Forest' contains a surprise behind every door to build a festive woodland scene for each day of Advent. The bright and colourful design and large, rounded pieces are especially designed for little hands aged 18mths - 3 years and includes Santa, elf, angel, reindeer, sleigh, gifts, dog, bunnies, fox, forest animals and more. Playmobil.co.uk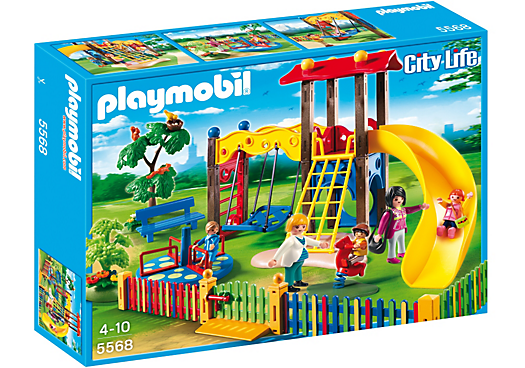 Take a spin on the merry-go-round or rock away on the bouncy horse with the PLAYMOBIL Children's Playground. Climb up the climbing wall and into the jungle gym, whizz down the giant yellow slide and glide on the swings. Set includes two adult figures, three child figures, jungle gym with slide and climbing walls, swing, colourful fencing, merry-go-round, bouncy horse, park bench, bird with nest, squirrels, and tons of other accessories. Playmobil.co.uk
The CUDDLEROAR towel is great fun for bath time, with a detailed hood and back for dino-mad toddlers. Made from a blend of soft bamboo and cotton towelling, it's snuggly and fun - and brilliant for dressing up too! Visit www.cuddledry.com for the full range including Cuddlepony, Cuddlemoo, Cuddledeer, Cuddlepaw, Cuddlesafari, and Cuddlebug Pink Polka Dot.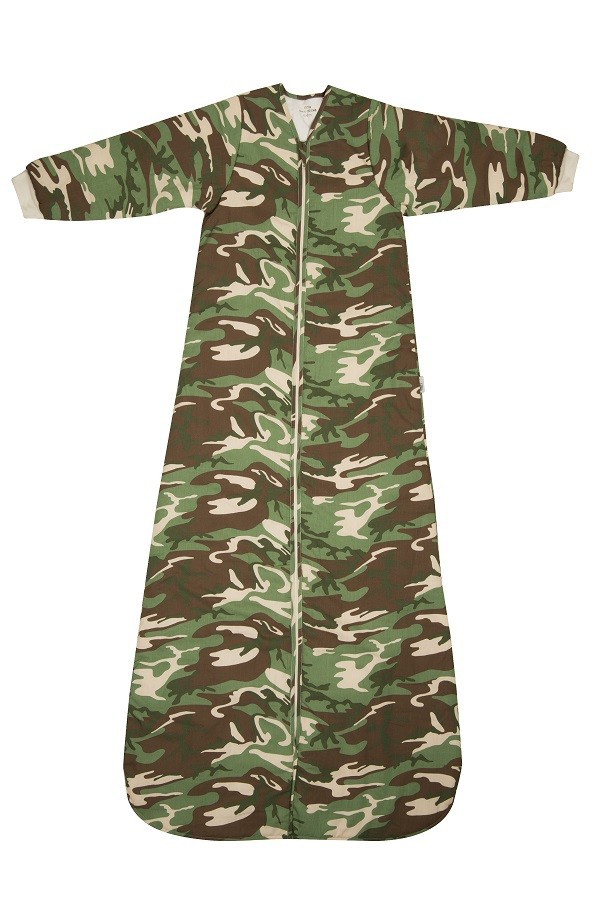 Make sure little ones are nice and cosy this Winter with Slumbersac's Winter sleeping bags
Not just for babies, Slumbersac winter sleeping bags ensure your child stays warm and comfortable throughout cold winter nights and at sleepovers. Unlike conventional bedding which can be kicked off during the night, Slumbersac's winter sleeping bags ensure children enjoy a peaceful sleep at a constant temperature. All the winter sleeping bags are warmly padded making them ideal for room temperatures below 18 degrees. There are a choice of winter sleeping bags with sleeves or without sleeves, and Slumbersac also offer winter sleeping bags for older children all the way up to age 10.
Superb quality, snuggly and comfortable, the Slumbersac winter sleeping bags also come in a range of designs including this bang on trend camo pattern. Sleeping bags can be machine washed and tumble dried, and size options are from 3-6 years and 6-10 years both with a generous 3.5 tog rating.
Slumbersac sleeping bags are of exceptional quality and are exclusively designed by their in-house design team. Their vast choice of sleeping bags caters for a wide range of ages from newborn right up to 10 years old and includes long-sleeved bags for extra warmth in winter, travel sleeping bags for when you are on the move as well as their innovative sleeping bags with feet, designed specifically for toddlers learning to walk! Made with 100% cotton and lined with 100% pure cotton, they are rigorously tested and can be both machine-washed and tumble-dried. The filling is made from quick dry soft polyester fleece, which helps to prevent allergies and stops the sleeping bag losing shape and becoming 'lumpy'. There is a wide choice of designs to choose from featuring beautiful embroidery, appliqués and prints to suit both boys and girls. With a winning combination of quality, value, safety and comfort, Slumbersac is your number one choice for sleeping bags for babies and children! www.slumbersac.co.uk
Powell Craft Autumn Winter Childrenswear
Powell Craft's latest range of vintage-inspired childrenswear is a blend of traditional clothing, toys and accessories that will appeal to the most fashion conscious parent. Their applique range of needle corduroy dresses and dungarees have polka dot and floral covered buttons, with contrasting lining.
Beautifully soft to the touch with no hard backing underneath, the attention to detail is superb on the applique illustrations and a welcome change from the 'pink only' clothing options for girls. This Giraffe cord applique design is also available in a cute dungarees version, and there are lots of other woodland style folksy designs in the same range with delightful owls and whimsical foxes.
The boys range of childrenswear has a fantastic selection of vintage car, tin robots, tractors and sailing boat designs in clothing - plus some super snug rain jackets with soft terry towelling linings.
Look out for their new autumn winter collection - click here to shop the Powell Craft range online.

Trick or Treat time with Playmobil's Halloween Toys
From glow-in-the-dark ghosts to fearsome dragons, Playmobil has lots of treats lined up for Halloween this year. Series 9 mystery bags make a fantastic alternative to sweets for Trick or Treaters. Lttle ones can enjoy a fright with the Angel and Devil Specials Plus set. The Castle Ghost with Rainbow LED will add ghoulish goings on to any Halloween scene as it glows different colours.
Playmobil Dragons Giant Battle Dragon with LED Fire is suitable for ages five years and over. Its LED effect on the fire mane and tongue lights up for dramatic effect, and has moveable legs, wings and jaw. The set comes with one Playmobil black dragon knight armed with a battle spear and can bend, sit, stand and turn his head. The huge black, red and orange dragon willl scare away enemies when he breathes his LED fire and lights up bright orange (batteries included). Swoop into action for some Halloween fun with this easy to assemble Playmobil set that's sure to fire the imagination.
Playmobil, Germany's largest toy manufacturer, has been producing and distributing toys for more than 36 years. The miniature worlds of Playmobil encourage children to explore and learn while having fun. Children's imaginations are transported to medieval times with the Playmobil castle, to the adventurous seas with Playmobil pirates and many other themed playworlds.
Available from all good toys stores on the high street and online. www.playmobil.co.uk

Build & Play: it's as easy as child's play
With a wide range of true-to-the-original plastic model kits, from Easykits for beginners to sophisticated kits for professional model builders, Revell has dominated the model hobby sector for over sixty years. The significance of traditional toys and role play in early years development has long been recognised. To broaden the appeal of the hobby in an increasingly electronic world, Revell is introducing a new concept in model building for children aged 6 and above, Build & Play.
This range of authentic, easy-to-assemble 1:25 scale model kits is as easy as child's play, with a small number of pre-coloured parts fitting together without tools. The sturdy parts and rolling wheels means that upon completion each motoring icon is ready to hit the road and becomes a durable, fully functioning toy. The satisfaction of building each sporty-looking model kit combined with the subsequent hours of entertainment will leave your children wanting more.
The launch range includes the sporty American classic Ford Mustang GT (12 parts, 190mm); the turbo-charged supercar Audi R8 (15 parts, 177mm); and the iconic Ford Police Car (17 parts, 215mm).
We roadtested the Ford Police Car, estimated to take 15-30 minutes to assemble. Easykits are for ages 8 years + and Model Kits for ages 10 years+. The Ford Police Car is a skill Level 1, designed as an easy introduction for young children from 6 years + into the world of modelling. While the completed model kit can be used for imaginative play, it's not designed for road smash or crashes type of play, but nonetheless is a tough and durable model. Once children get the taste for model building, they can progress to more complex skill levels. Revell has devised a very worthwhile model kit that is age appropriate and won't put kids off with hundreds of tiny fiddly bits in the early stages. This iconic Ford Police Car model kit will satisfy creative young minds and set them off on a model building journey that may well last a lifetime. Revell Build & Play is available from all good toy and model stores. For details visit www.revell.de/en or Find on Facebook.com/revell
It's Time for a Check-up with

Doc

McStuffins
Help Doc and her friends fix broken toys in her backyard playhouse clinic with the NEW Doc McStuffins LEGO® DUPLO®. Two new sets offer toddlers aged two to five years the chance to enjoy endless role play opportunities, recreating their favourite stories featuring popular Disney Junior character, Doc McStuffins, treating sick and injured toys while encouraging early construction skills through building.
Help Doc and her friends Lambie and Stuffy look after all her toys in the Backyard Clinic. Susie Sunshine is sick – use the medical tools to find out what's wrong. There's a bandage and blanket if she needs them. Turn the double-sided decorated brick to first show Susie Sunshine while she is sick and then flip over to show she is better! At the end of the day, have some fun on the slide with Doc and her friends. The set includes a Doc McStuffins figure with stethoscope, Lambie and Stuffy, two decorated bricks featuring a 'Susie Sunshine' doll and medical tools, a slide, buildable cupboard with sink, a window and door plus a blanket and a big plaster.
Rush to the rescue with Doc in Rosie the Ambulance. Dress-Up-Daisy was skating in the garden and has hurt her leg. Put the double-sided decorated brick of Daisy on the table while Doc examines the injury with her magic stethoscope, then turn the brick around to make Daisy's leg all better! The set features a Doc McStuffins figure with stethoscope, buildable ambulance and tree, flower, chair, table plus a double-sided brick printed with a picture of an injured Dress-Up-Daisy doll.
Offering a world of play, LEGO® DUPLO® toys stimulate creativity, encourage role play and conversation, and help towards developing motor skills in pre-school boys and girls. Colourful and sturdy they are designed for small hands and big imaginations. For stockists details visit www.LEGO.com/DUPLO
Alice's Adventures in Wonderland by Lewis Carroll celebrates its 150th anniversary this year, and designer Sophie Allport has created a stunning limited collection of home ware based on the original colour illustrations. The delightful 'Alice' fine bone china collection includes a cereal bowl, mug, egg cup, tea cup & saucer, tea pot, side plate, jug and tea tidy. The mug and plate are beautifully designed and feature the Mad Hatter, Queen of Hearts, bossy White Rabbit and of course, curious Alice.
Find Sophie Allport's full range available to buy online at www.sophieallport.com
The new Diono Starry Night Sunshade is the only blind to block the sun by day and provide Day-Glo stars by night! The unique shade provides UVA & UVB year-round protection from glare and the sun's rays whilst the magical starry night design glows long after the sun has set. The shade attaches securely to any window with simple suction cups and rewinds with the touch of a button. Available from www.direct2mum.co.uk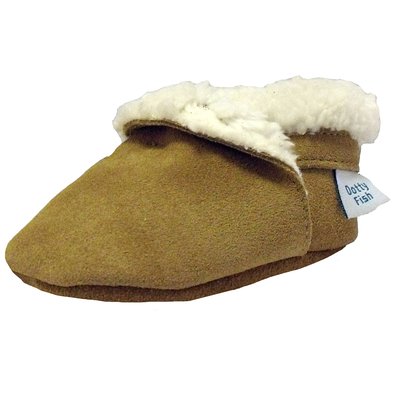 Dotty Fish specialises in soft leather baby shoes with over 30 bright and fun designs for boys and girls. They are made from soft leather with non-slip suede soles, and have elasticated ankles to keep the shoe snug on the foot. This winter, the soft suede slippers with cosy fleece lining will help keep little toes warm. Reasonably priced and available from 0-4 years, each pair is presented in an organza drawstring bag. www.dottyfish.com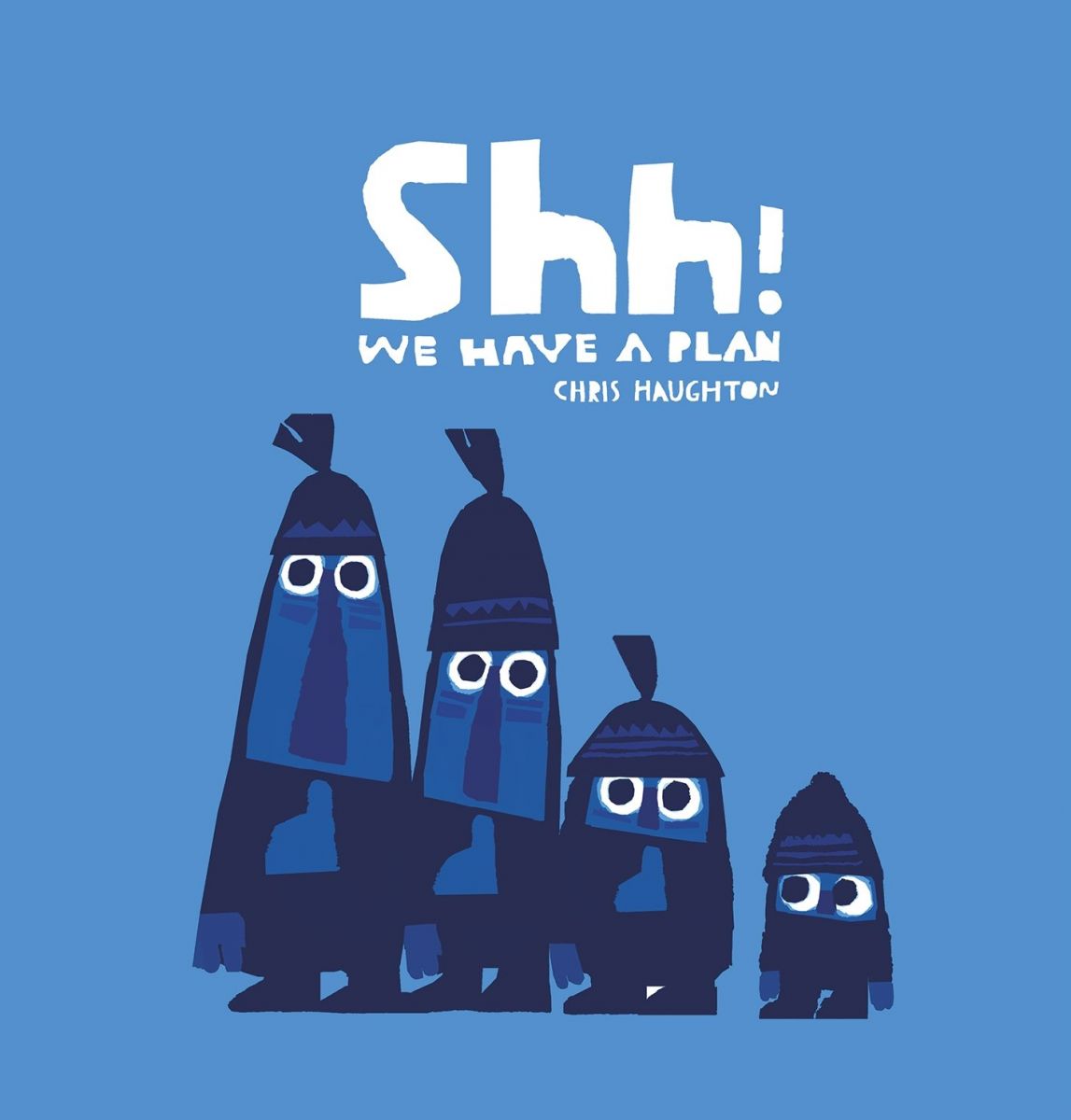 Winner of the 2014 Specsavers Children's Book of the Year Junior Award,
Shh! We Have a Plan by Chris Haughton is now available in a gorgeous board book edition from Walker Books.
Four friends, three big and one little are out for a walk when they spot a beautiful bird they must have and –SHH- they have a PLAN! Beautifully designed with fabulous illustrations, little ones will love this fun and silly tale that's full of suspense.

With summer finally in full swing, your children will be desperate to get outside and play. Thanks to JCB Kids, your budding little construction workers can now get dirty and roll around to their hearts content without worrying about ruining their clothes. The latest range is designed to withstand the roughness and toughness of everyday play whilst still having bold colourful designs including Joey JCB from the "My First" JCB range which the kids will love! The latest clothing ranges for one to six year olds are available from Tesco, George (Asda), Penneys or Primark, and The JCB Shop has clothing for two to 13 years online at www.jcbshop.com
JCB Kids' Overalls are available in the iconic black and yellow – with large JCB logo on the back, and small logo on chest. Made from hardwearing polyester/cotton with a zip front, an elasticated waist and cuffs are comfy enough for little ones on the farm, or just enjoying the outdoors. There are reflector strips on each leg, and a high quality, tough finish that should see many years of enjoyment for your child. The stylish JCB Kids range has first sizes starting from two to three years, and going all the way up to 12 to 13 years.
Children love JCBs. They fire their imagination. JCB's range of tough and durable toys helps bring that imagination to life, encouraging them to play and fulfil their craving of the real construction world. JCB is Europe's largest manufacturers of construction equipment. The first JCB toys were created in the 1960s by Matchbox Lesney and the JCB Kids' range now includes: toys, clothing, furniture, accessories and entertainment for 0-8 year olds. See the full range of stylish & durable kidswear online at www.jcbshop.com
When I Grow Up I Want to Be...
What will your child grow up to be and will early role play influence their choices later in life?
Whatever their professional persuasion, Classic World Toys are on hand to give them a head start from as young as two years old. All young children are naturally interested in food, and Classic World's Cooking Sets offer a healthy way to develop and exercise their skills. Let them chop, chop, chop in safety from as young as 2 years with the Cutting Fruit or the Cutting Vegetables Set - or why not let them create a beautiful breakfast puzzle in gorgeous pastels?
CUTTING FRUIT: Children can chop all their fruit safely into half. They can make many wonderful recipes for you, in play now but who knows what they might be inspired to do in the future. The 17 piece set includes a pear, apple, orange, lemon, banana, watermelon, and kiwi - all of which split into multiple pieces with interior colours and design (yes, the kiwi actually looks like kiwi on the inside - and the orange has painted segments!) The set comes with a wooden cutting board and knife and plenty of yummy fruit that can be cut in half and stuck back together with Velcro.
CUTTING VEGETABLES: Children can chop all their vegetables safely into half. The 16 piece yummy veg set includes a tomato, green pepper, courgette, aubergine, carrot, onion - and our favourite, a mushroom in toadstool shape - all of which can be cut and stuck back together thanks to Velcro! The vegetable set also comes with a wooden cutting board and knife. Both the vegetable and fruit wooden cutting food sets help children develop motor skills and coordination whilst encouraging them to learn about healthy food in a fun role play environment. Young children will love to 'help' mum and dad in the kitchen with these fruit and vegetable sets, inspiring new play ideas and development.
Classic World Toys are made from wood sourced from sustainable forests and offer superb quality as well as exciting innovative designs that will take pride of place in any child's toy repertoire. Classic World Toys are currently available from www.educationaltoys.co.uk
Take a Road Trip with the

LEGO

®

Friends

!
Go up, up and away in the Lego Friends Heart lake Hot Air Balloon for an amazing view of Heart lake City. Fly up to the clouds with Andrea and Noah as they try to find a quiet spot for a picnic. Use the map and binoculars to find the perfect place, then carefully land the Hot Air Balloon beside the waterfall. Now set up a picnic blanket and enjoy a croissant and cherries in the sunshine or toast marshmallows by the campfire. Then it's time for some exploring – who know what treasures you'll find! Combine with the Heart lake Lighthouse (sold separately) for more sightseeing fun in Heart lake City. Lego accessories include a gas bottle, sandbags, picnic blanket, plate, croissant, cherries, water bottle, campfire, marshmallows, hair flower, frog, treasure map, binoculars, camera, bag, book and a medallion.
Suitable for ages 6 to 12 years, the Lego Friends Heart lake Hot Air Balloon set also includes Andrea and Noah mini-doll figures, a Hot Air Balloon with basket and a picnic spot with a waterfall and a tree. With pale purple packaging, this Lego Friends set should appeal to both boys and girls - thanks to the boy and girl figures, and activity themed contents. As girls love Lego City and Creator toys as well as Lego Friends, there is no reason for boys not to enjoy these Friends sets just as much as girls do!
Do you Dare to Believe?
Continue the Magic with Two NEW LEGO® Elves Sets
With the launch of two new sets, join LEGO® Elves' Azari, Farran, Naida and Aira as they continue on their epic journey to help normal girl, Emily Jones, who unexpectedly finds herself transported to the mysterious and beautiful land of Elvendale. Discover the rich elf universe, helping Emily and her new elf friends work together as a team, solving the riddles on their quest to find the four missing keys which will unlock the return portal to her own world!
Joining the existing line up of five sets which first launched in March, both models tie strongly back to the story and feature the aspirational, beautiful mini-doll characters as well as cheeky, cute animals. The exquisite detail and sophisticated functions offer seven to 10 year olds the opportunity to engage in advanced construction whilst immersing themselves in the enchanting fantasy storyline.
Aira's Pegasus Sleigh - fly up to the sky in a magical sleigh pulled by flying horses! Build a flying sleigh with Aira Windwhistler, the Wind Elf! Fly up to the clouds pulled by Starshine and Rufus, the two Pegasi to help the LEGO® Elves find the magic wind key they need to send their lost friend Emily Jones back to the human world. Load up the chest with cookies for the journey then follow the map with Aira and Azari Firedancer, the Fire Elf, to a windmill in the sky. Miku the dragon has the last key, but how will the two elf friends get it from her? Help Aira muster her magic wind powers to blow cookies towards Miku, and distract her long enough for the Elves to grab the wind key. The sleigh opens for the Elves to get inside and features pop-out wings and a secret chest whilst the windmill has turning sales, a fishpond and a cozy cave with a hook for the key. Set features two LEGO® Elves mini-dolls, a baby dragon, two Pegasi and a host of accessories including two cookies, fish, lamp, map, signpost and wind key.
Skyra's Mysterious Sky Castle - complete the Elves' epic adventure and send Emily Jones home through the magic portal. Emily and Naida Riverheart, the Water Elf, must make their way through the obstacles in the amazing Sky Castle to reach the portal while Skyra, the guardian of the portal, watches on from above. Help them make their way through the overgrown entrance and use Naida's magic water powers to find the spa behind the waterfall with its secret door. Then reveal the enchanted staircase to get past the lava kitchen and overcome Golden Glow, Skyra's protective Pegasus, to place all four keys into the portal. When they finally face Skyra and tell her Emily's story she agrees to open the portal using her staff. Who knows when she will visit the incredible universe of the LEGO Elves again? The set features an entrance gate with opening foliage, spa room with shower and waterfall that can slide to the side, a lava kitchen featuring an oven with opening door and a disappearing spiral staircase. Other rooms include a dining room, throne room, study and of course, an opening portal. Set also comes with three LEGO® Elves mini-dolls, four magic keys to open the portal and a host of accessories including strawberry smoothies, fruit, cookies and a magic map.
Outdoor Farming Fun
The John Deere outdoor range is perfect for progressing young children's farm play. Aimed at children aged three and upwards, the strong durable plastic means they are perfect for the rough outdoors and the movable parts, lights and sounds encourage the child to truly engage with life on the farm. The John Deere Sandbox Range is back by popular demand for 2015 and includes the best-selling Big Scoop John Deere Excavator, Big Scoop John Deere Dump Truck, John Deere Mini Sandbox and Dump Truck Set. All provide endless fun in the sandbox as they're created in strong plastic with thick durable tyres and hinged parts making the range fully equipped to tackle the tricky sandy terrain. The Big Scoop's hinged arm and bucket is great for digging holes in the sand, and use the Dump Truck to carry excess sand to the other end of the sandbox. www.uk.tomy.co.uk

JCB Kids summer toys
Meet the latest JCB Kids range of diggers and construction toys - just in time so your little ones can get messy in the garden and have fun with these new, durable toys, like in the real construction world. For kids aged 1 to 4 years old, the My First JCB range lets children use their imagination with pullback, talking and 'big wheeler' push alongs, such as Joey JCB and Doug Dump Truck. Older kids will love the new 5CX Backhoe Loader from Bruder Toys - a fully functional digger that's tough enough for the most adventurous of children. If they want to drive a digger, try the JCB Kids Ride-Ons - suitable from 12mths+ (such as the JCBTractor Ride-On) and for young drivers up to around 8 years. The JCB Mini Trac will keep young children from 18 mths to 4 years, both active and entertained– and with a tipping dumper and squeaky horn, they'll be scooting outside all summer!

Award winning FirstBIKE – the Street Balance Bike
If you are looking to introduce a toddler to two wheels, then a FirstBIKE from Irish company, Balance Bikes, is the one for you! Specifically designed for 2 to 5 year olds, it's possible to learn how to ride a bike thanks to these ingenious bicycles, simply by taking small steps and then gliding along. Balance bikes are the best way to introduce children to cycling, as they develop balance naturally increasing their confidence and ability to ride further. A steering limiter prevents handlebars from being turned too far inwards, avoiding tumbles or falls, allowing young riders to control the bike. Safety features also include a SafetyStop brake for gentle braking and the seat is specially shaped in a 'horse saddle' style, to prevent slipping off! FirstBIKEs are extremely light, so even 2 year olds don't have trouble pushing or handling their first balance bike. Available in a variety of limited edition colours, each FirstBIKE comes with shock absorbing Schwalbe tyres and a lifetime warranty on frame & forks plus a 5-year warranty on all other parts. If your little one wants to look waay cooler than their big brothers or sisters, the FirstBIKE has all the street creds any tot could want! For more information, call 045 863261 or 086 3454178, email: sales@balancebikes.ie and view the full range online at www.balancebikes.ie